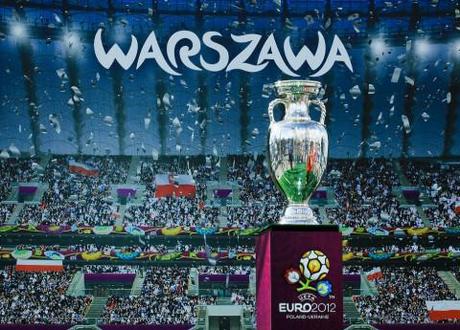 Spain win Euro 2012
The background
Spain beat Italy to take the Euro 2012 crown, becoming the first team in history to win three major tournaments in a row. Goals from Juan Mata, Fernando Torres, Ramos Jordi Alba and David Silva sealed victory for Spain, while Italy failed to trouble the scoreline.
Spain: Invincible but not always exciting
"Spain's miracle has been drastically to minimise the variables of knockout football and make themselves near to unbeatable. Even a more talented Barcelona side could not come close to such invincibility," wrote Rob Smyth in The Guardian. But the team has been accused of playing "boring" football during Euro 2012, and there is some truth to that: "Spain's football is without precedent in its velvet grace but it is difficult to argue persuasively that their matches have satisfied conventional notions of football entertainment – goals, shots, engaging the viscera; that kind of thing," Smyth said.
Spain have answered 'boring' criticism
Spain have put up with a lot of criticism of their supposedly "dull" style, said Matt Dickinson in The Times (£), but during the final the players put paid to the sniping: "Perhaps Spain were stung. Or maybe they simply resolved that this stage deserved a masterclass, and all the quibbles blown away."
Spain's remarkable five-year journey
"Put it to a Spain supporter five years ago that they could claim just one of those prizes and their reply would have been optimistic at best. Thoughts of winning all three would have seemed beyond the realms of fantasy," said Ben Hayward at Goal.com. Former and current coaches Luis Aragones and Vicente del Bosque transformed the team into champions by emphasising "talent and technique" over physical stature.
Italy coach: The better team won
"There are times when you have to hold your hands up accept defeat," said Italy's coach Cesare Prandelli, reported The Independent. "Sometimes you must say your opponent was better than you." Italy's controversial striker Mario Balotelli raised eyebrows when he stormed off the pitch after the final whistle, but the Manchester City player did return to collect his runners-up medal.