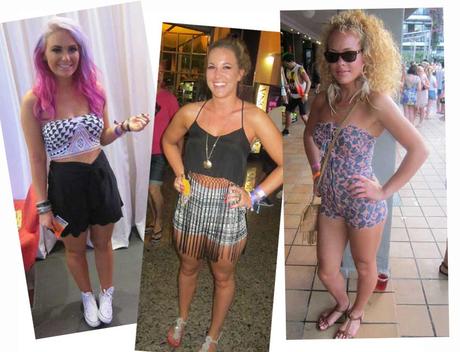 We've been living it up on the globe's hottest party island for a few weeks now, and it's fair to say that we've seen some pretty stylish people. Some of them putting my wardrobe to shame…..and I never thought I'd say that!
Check out some of my favorite stylish senoritas from the White Isle and check out how you can copy their look! If you're stuck for ideas on what to wear in Ibiza, check out my post on the island's hottest ladies!
1. Dip Dye Beauty
I LOVE this look. The dip dye hair is just amazing in every way and here's how you can steal this chica's gorgeous style…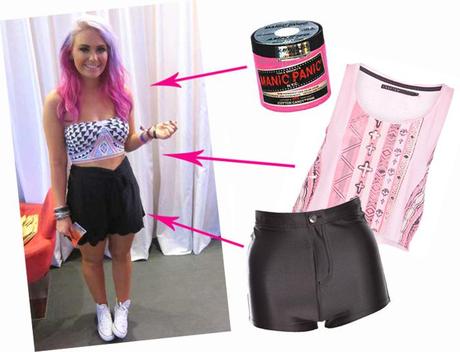 Manic Panic is the best hair dye around for crazy colours and I've read some great reviews about it – you can get all the pretty pastels like the ones this girl is rocking! To capture this party gal's look, I've chosen a Crafted Cropped Aztec Vest Top (geometric prints will work nicely too) and Glamorous Dance Pants.
2. Pretty in a Playsuit
Playsuits are just amazing aren't they; versatile for absolutely anything! Team yours with an across-the-body-bag, some big statement feathery earrings, a pair of sandals and your favorite sunnies, and you're set to go.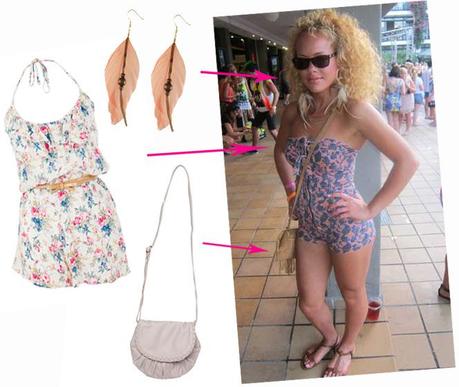 I've picked out the Miso Playsuit to go with some pretty Miso Earrings and of course, the ultimate Ibiza must-have, a cute across the body bag.  Nevermind that glamorous clutch collection in your wardrobe – it's all about the 3 Cs (Chic, Cute  & Convenient).
2. Tassle-tastic Style!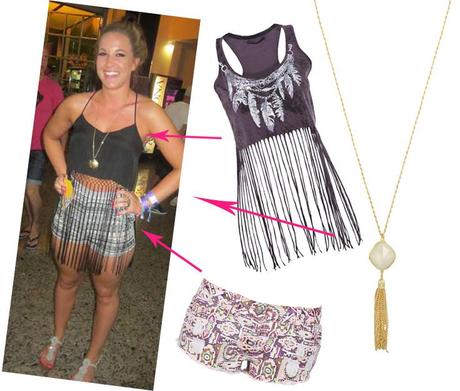 Oh how I love tassles. I love the boho feel you get from wearing tassled garments and this Crafted Tassle Top is perfect for showing a little midriff.  Wear with some cute Aztec print hotpants and a dangly gold necklace.
Hope you have an amazing time in Ibiza!
Magsy x