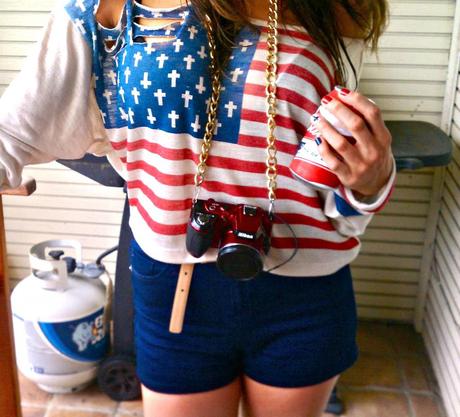 Happy 4th of July my people! As I write this post, I am already a few beers down, so bear with me

. I hope you all have the day off work and are planning to celebrate our fabulous country with good friends, good food, fireworks, and plenty of booze… atleast that's how I plan to spend it! Some people love to go all out when it comes to the 4th, head to toe American flag style. I personally prefer to switch it up a little. I started off the day with a fun American flag destroyed sweater (with crosses instead of stars) and high waisted denim shorts. Now I am already onto my second look and am wearing my worn in vintage Harley tee with my white high top converse and a pair of ombre denim shorts. Both looks are equally as festive, and equally as cute. Best part of my whole look: my 4th of the July inspired mani! Now only if the weather started to get better… it's pretty shitty here in San Diego.
What look are you guys rockin' for the 4th?
P.S. Don't drink and drive!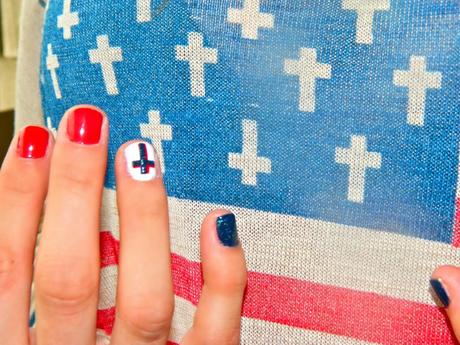 Upside down 3D cross- American inspired nail art!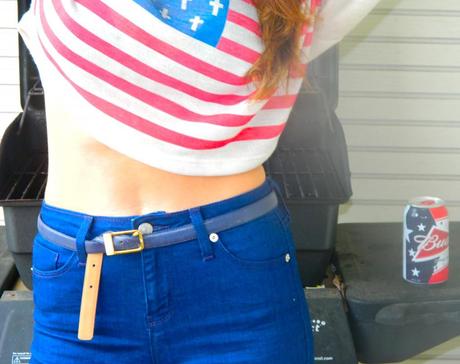 High waisted denim shorts (similar style found here), navy boyfriend belt, Flag religion knit.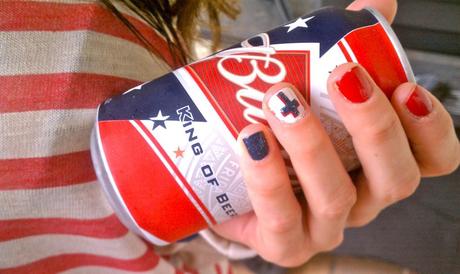 Another shot of my mani, borderline obsessed!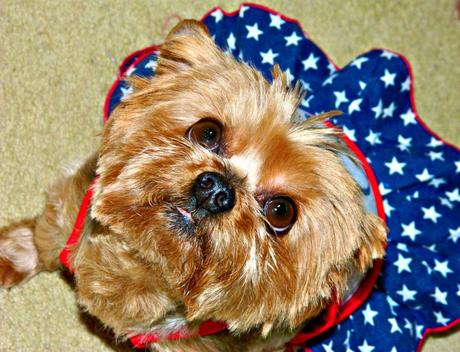 Bitzy chose to wear this today… she is so festive & fashionable!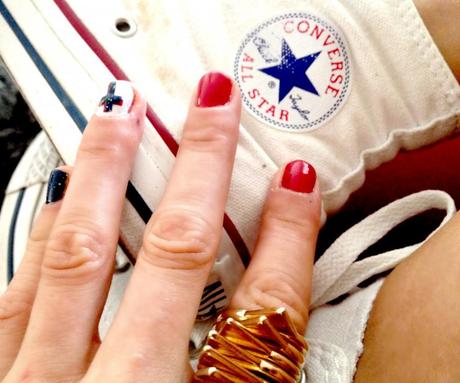 What's more American than a classic pair of white high top converse.