"Hurry, hurry, model # 4 change quickly you are up next!
Those were along the lines the words that were said backstage at Jacksonville's Fashion Week.
Jax Fashion Week took place Wednesday March 28th- March 31st.
I applied for a press pass to the event about a month or so prior to the event, a week before the event I heard the great news that I was invited to come to the Featured Designers Runway on Friday March 30th as well as the Official Wrap Party on Saturday March 31st.
Unfortunately, I was not able to attend the Official Wrap Party that took place on Saturday because, if you read in my previous post, my God-sister started having contractions Friday evening and I was there all day at the hospital with her on Saturday. By the time I left there, getting all dolled up for a party was the furthest from my mind. All I wanted was a shower and my bed. :)
So I will share with you my experience at the actual Runway event. So sit back, hold tight and be prepared for a picture heavy post!
My husband came with me to the event. He normally takes all of my pictures when I go to events like this. ( Just in case I have to interview anyone).
We went straight to the both to get our press passes. Then we were escorted to our seats.
Since it didn't start yet, we decided to walk around and takes a few shots.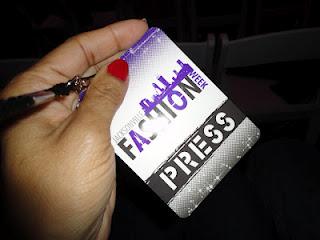 Here are some shots we took before the show started.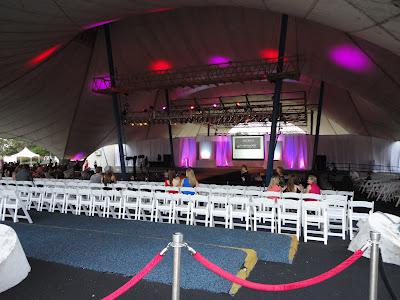 A shot of the runway
 
The bar area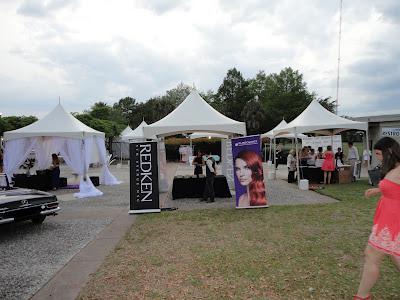 Redken booth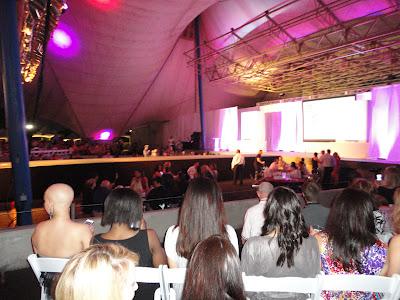 Another shot of the runway from my seat
 The first designer to grace the stage was Brittany Blair. Her models litterally "graced" the runway.
Her looks are chic and classy. Below are some pics of my favorite looks.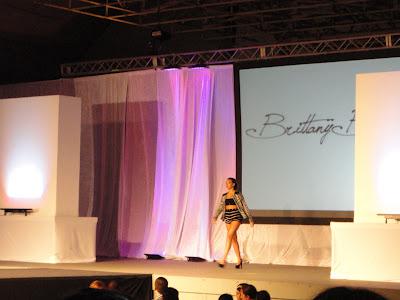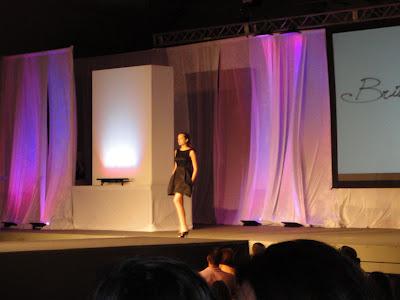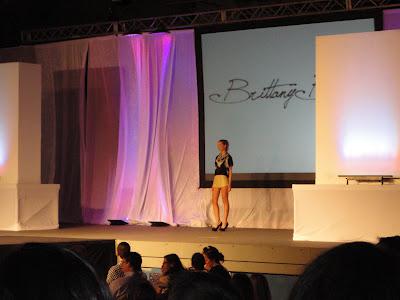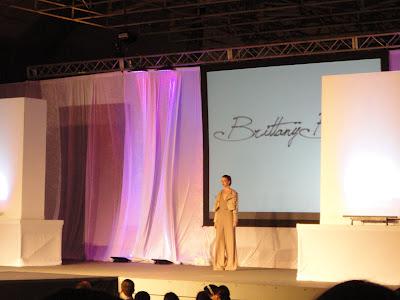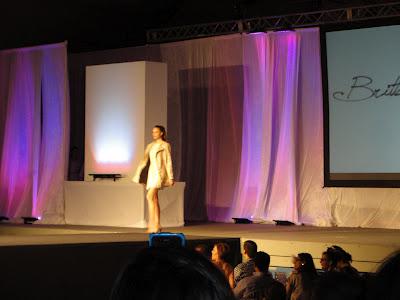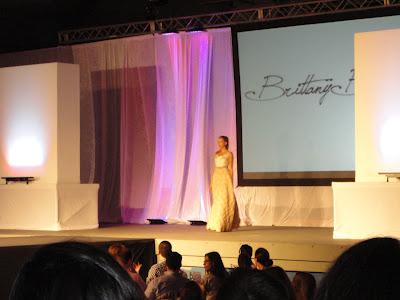 Next up was Lile Useche. Her collection was very tropic and fun! Loved the textures of the line.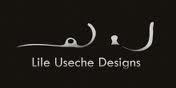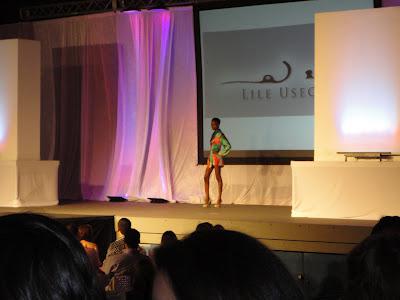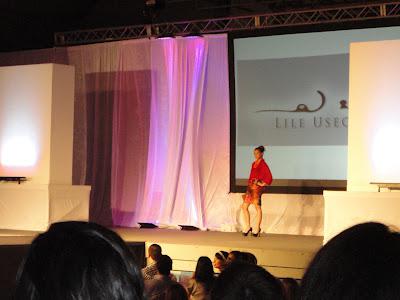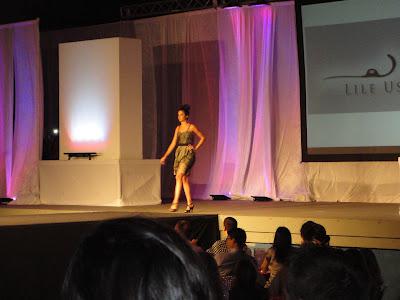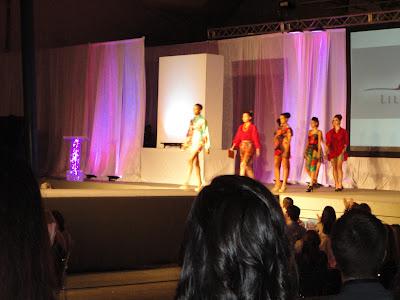 There was a short intermission so I decided to take a few pics with the lovely darlings that I had the privilege to sit next to. TV news anchor-reporter for WJXX First Coast News & Owner of Pink Polish Blog Amanda Zitzman. As well as the beautiful Face of Fox 30 Sharon Wilbur. I actually have been tweeting with Amanada for a bit now, she is so sweet, so It was great to finally meet her. Amanda was nice enough to take this picture of my husband and I.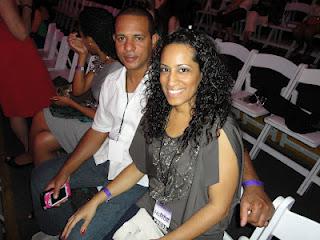 Hubby and I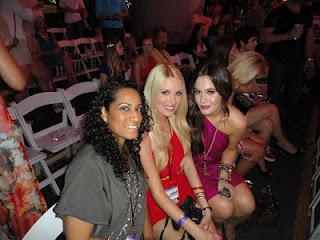 I looked so tired. Ha! The ladies look flawless
When the intermission was over, it was time to rock the runway. Bobby K brought the house to rock with his edgy clothing line.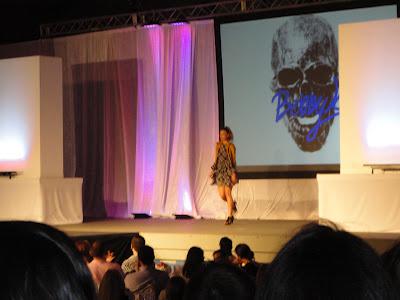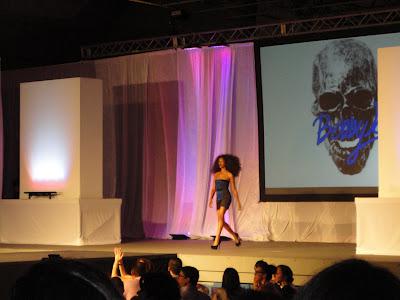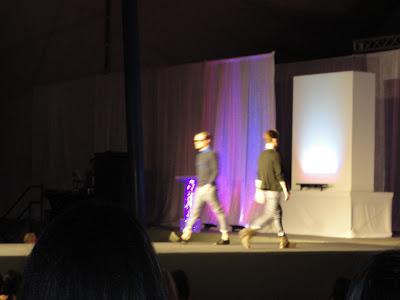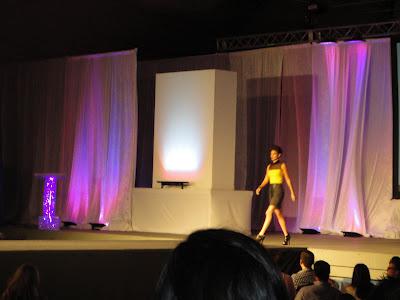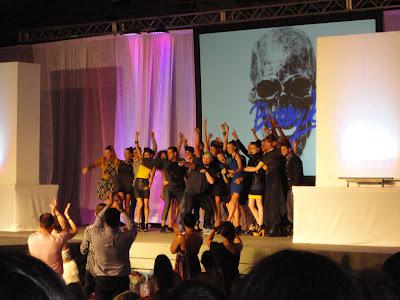 Up next was my favorite, the fabulous designer by Smith I absolutely adored her collection and they were all such wearable pieces.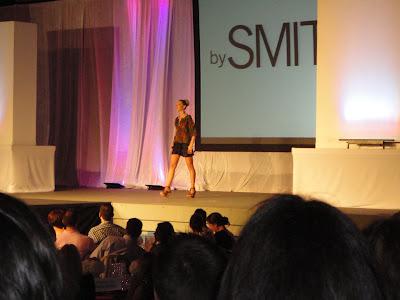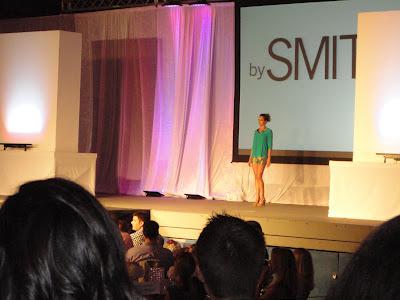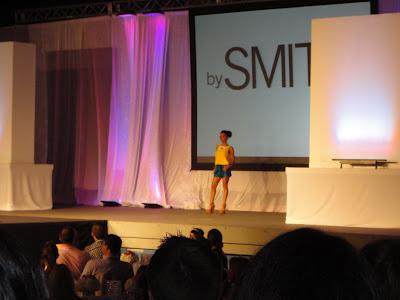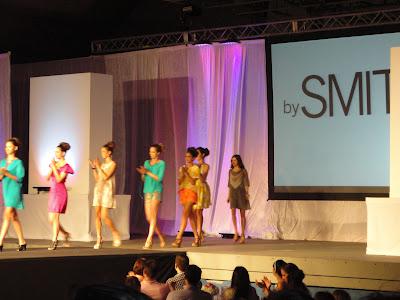 After the Fashion show was over, my husband and I walked around to mingle a bit. We found this fabulous lady. Can you guess what her dress is made out of? ( I think she looked mighty "SHARP")
Even though I was press, I was not able to get a goodie bag, but the lovely ladies that were handing them out let me get a quick picture of what was inside. They really treated VIP, like true VIP's.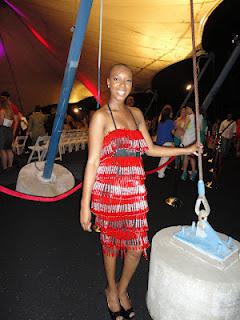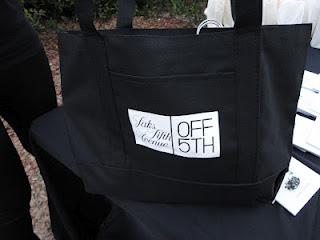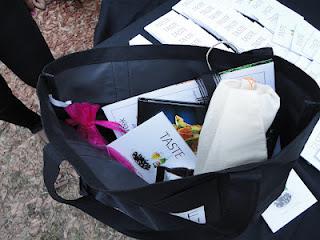 Well darlings, that was my fashion adventure. I would like to thank Tiffany Hager for giving Jacksonville Florida a venue to showcase such talented individuals. I can't wait until next year. To check out more information about the Jacksonville Fashion Week, be sure to visit the link below!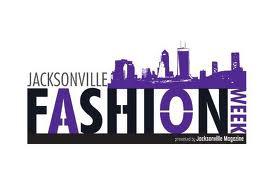 Until next time darlings, comment and let me know what you think. Have you attended any fashion shows, what are your thoughts?
XOXO