VN:F [1.9.17_1161]please wait...Rating: 0.0/
10
(0 votes cast)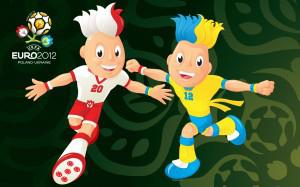 The Netherlands may be only one of the 16 finalists competing in the 2012 European Cup championships, Amsterdam shows its football support on an international level. A number of bars and cafes across the city are showing a full line-up of games, dedicating much of the month of June to football fever.
Of course, no team has a following in the Dutch capital like the boys in Oranje. The national squad, made up of world renowned players like Arjen Robben and Robin van Persie and fan favorite Wesley Sneijder, are representing the high hopes of their country for a big win this year. Last competition, they nearly made Dutch dreams come true, finishing second. This time, they won't stop until they're cup holders.
Supporting this dream, Amsterdam has coloured itself orange. Almost everywhere you go, you will see bits and pieces of team support ranging from orange flags, posters and souvenirs. But don't be surprised if you see some fanatical fans who have gone all out decorating their homes or cafes in full orange regalia.
If you're lucky enough to find yourself in Amsterdam during this time, let yourself get swept up in the football craze. Hop into any local establishment during the Dutch games, and you're sure to enjoy the atmosphere. If you're a fan of the other European teams, don't be shy about supporting their attempts and grab a seat at an international cafe to watch. Here are our favorite places to take in the European Cup football championships: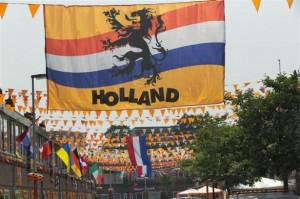 Coco's Outback: Don't be fooled by their tag-line of "Lousy Food and Warm Beer." Coco's Outback is the only Australian bar in Amsterdam and the hottest spot to take in. With happy hour specials going on twice a day, it is also a great place to score a deal while your team scores a win. Big screen TVs will be playing the Euros both inside and on their Rembrantplein terrace and all games will be on show.
Batavia: Located just a few steps from Centraal Station, Batavia bar is ideal for anyone catching a game on the run. A nice selection of Dutch and Belgian beers are on tap, and the bartenders are warm and friendly. The crowd tends to be heavy with Dutch and English supporters, but their big screen TVs are screening the entire Euro line-up.
Nes Cafe: Tucked away on the hard to find Nes alley, this is a great little spot for low-key football fans. The bar is smaller than the larger sports bars, but more intimate and the local clientele is always welcoming. Head here if you want to watch the Euros from a cozy bar booth and enjoy affordable drinks. Nes is also one of the few smoking bars in Amsterdam, ideal for those who need a tobacco - or other smoke fix - to manage game stress.
© 2012, Amsterdam City Tours Blog. All rights reserved. On republishing any part of this post, you must provide a link back to this original post
VN:F [1.9.17_1161]please wait...Rating: 0.0/
10
(0 votes cast)VN:F [1.9.17_1161]