The spiritual scholar of Pakistan, Dr Aamir Liaquat Hussain is going to join Geo TV again, believable origins informed. The sources in Geo TV on condition of namelessness stated, "Yes, he's back as a vice President of Geo TV Networks." Reported to the sources, he will at present have a share in the policy making of Geo TV as well, the same grounds due to which he departed Geo TV before.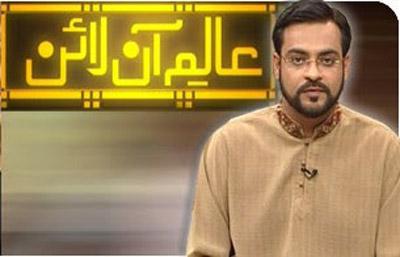 The yore relations between Aamir Liaquat Hussain and Geo TV are long-familiar to everybody. He did charge Geo TV behind the leaked out video that made him arguable in Pakistani media.
He carried Aalim and Aalam on Ary Digital for a very yearner time period and reconciled from there outstanding personal causes. But no one could have approximated ever, the conclusion he's accepted of returning back to the same organization that was convoluted in his blackwash.