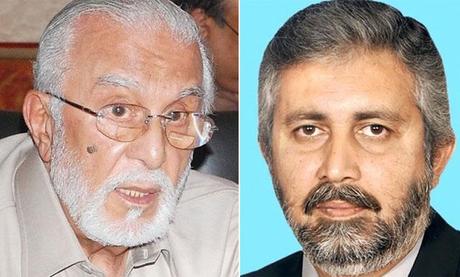 Senior leader of Pakistan Muslim League-Nawaz Zulfiqar Khosa has announced to contest election against his Saifuddin Khosa, who recently left PML-N and joined Pakistan Peoples Party.
While addressing to a press-conference alongside his younger sons in Chief Minister House Lahore on Saturday, Zulfiqar Khosa lashed out his oldest son for leaving PML-N saying "By joining PPP, Saif has brought a bad name to our family, and I will go against him in elections".
Khosa said his son hurt him in the last stage of his life, adding he would not say curse against Saif because he was his father, but he will not pray for him.
Khosa also refused the reports about leaving party for taking an office in caretaker setup.