Whenever I try to find information about someone, first thing I do is Google their name. It's a good method to find information about a person, but it never actually gave me enough information because Google is not really optimized for people search. But now there is a cool new app called "Zopeo" that allows you to search for people on the Internet and find all their related social profiles, videos, pictures, location, jobs and weblinks all in one place.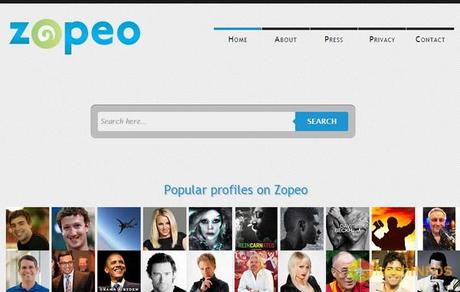 Idea behind the Zopeo app is pretty impressive because it can be very useful when it comes to finding Facebook / Google+ profiles, photos of your friends or even maybe to check out your secret crush.
Sadly, it doesn't seems to be working really well because I tried searching for my ex-girlfriend and nothing came up. Even searching for my name only bring up my Social profiles and website links. But nothing showed up on video results even when I have a YouTube channel filled with videos and all the image results were also irrelevant.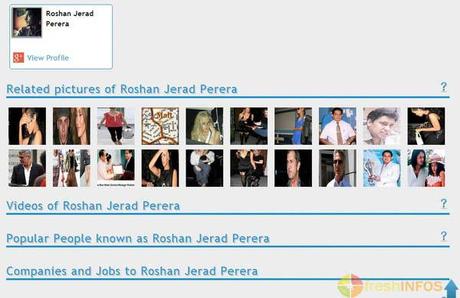 Although, Zopeo is not all bad. This tool is better than searching for people on Google. And I believe this app will get much improved, eventually. Hopefully it will give me better results next time.
Go ahead check it out at www.zopeo.com and let me know what you think by leaving a comment.
(All the images, trademarks, logo's shown on this post are the property of their respective owners)
Roshan Jerad Perera