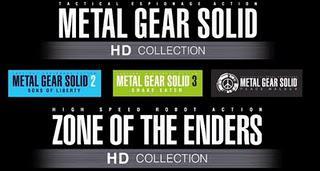 Two of the most amazing PlayStation 2 franchises get HD revisions as Konami readies Zone of the Enders and Metal Gear Solid for the Xbox 360 and PS3. Yep I said Xbox as well.

The Metal Gear Pack that will be releasing in November will feature Metal Gear Solid 2: Sons of Liberty and Metal Gear Solid 3: Snake Eater. A HD remake of the PSP game Metal Gear Peace Walker will also be made and released on both the systems as well but will feature a "transfarring" feature on the PlayStation version for PSP integration.
The Zone of the Enders remakes will be released in 2012 and will feature Zone of the Enders and the Second Runner. These games were also advertised as having a "transfarring" feature which could possibly hint at the release of an NPG or PSP version of the ZoE series.
With E3 next week more information is undoubtedly coming. Stay tuned for more information as D-Pad gets tuned up for E3!
Invite your friends to join the Fan Boy Nation!