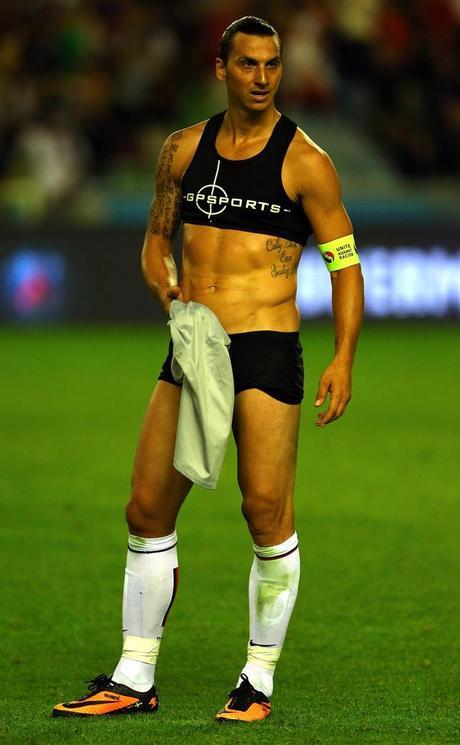 Zlatan Ibrahimovic is a soccer BAWSE.  Guy is a next level goal scorer and has been doing it for quite a while.  Like most top notch goal scorers he is overwhelmingly confident in his abilities.  So much so that he basically just told the world not to watch the World Cup in 2014 because he won't be there.
Balls.ie: From his app? Zlatan Unplugged: It was probably the last attempt to reach the World Cup with the national team for me. One thing is for sure, a World Cup without me is nothing to watch so it is not worth while to wait for the World Cup
I love every word of that quote and he's probably not that wrong either.  They'll be some really talented teams that take the field in Brazil next summer, but only a handful of world class goal scorers.  As Ibra and Cristiano Ronaldo showed yesterday, world class strikers can make a game of soccer beautiful to watch.
Instead, just watch this highlight of Ibrahimovic scoring goals.
If you don't think all of that is amazing, you're not a sports fan. Period.