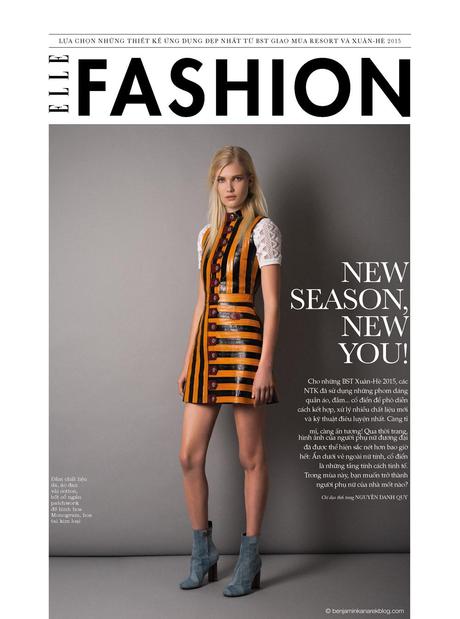 Yulia Terenti in Louis Vuitton © Benjamin Kanarek
This spring 2015 is full of surprises and the gorgeous Yulia Terenti is sporting 15 different designers looks in this huge Spring-Summer fashion 2015 preview by Benjamin Kanarek for the February 2015 Issue of ELLE Vietnam.
Yulia is flaunting the nostalgia of the early 1970s, in the likes of Chloé, Saint Laurent Paris, Prada, Dries Van Noten, Givenchy, Chanel, to the pristine graphic leather cut of Louis Vuitton. The post hippie 70's denim trend of Gucci. To the sweet spring floral bloom expressed in Dolce & Gabbana. The understated and muted designs of Céline, Dior, Hermès and Giorgio Armani. Finally, the 80's glitz and glitter revival theme of Jean-Paul Gaultier and Versace.
Notice to Bloggers: If you want to repost any of the images or video, please link back to: http://www.benjaminkanarekblog.com/6nig
"Spring-Summer 2015 Trends" video by Frédérique Renaut
The Editorial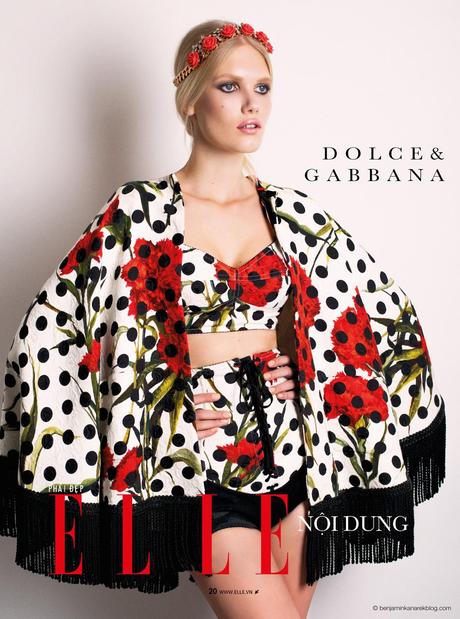 Yulia Terenti in Dolce & Gabbana © Benjamin Kanarek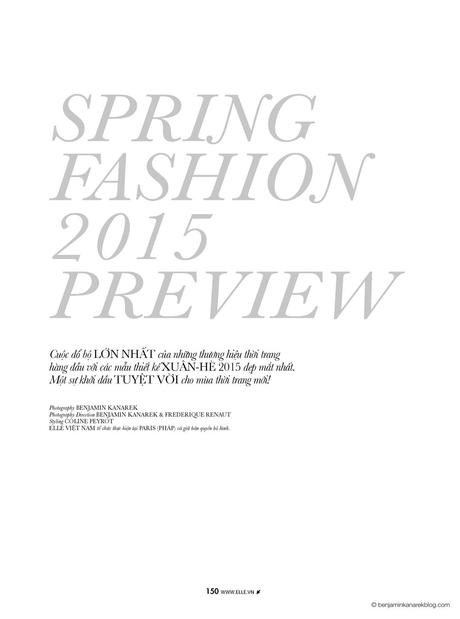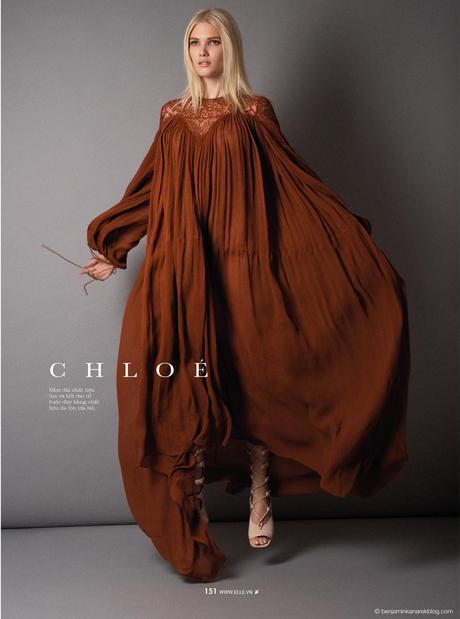 Yulia Terenti in Chloé © Benjamin Kanarek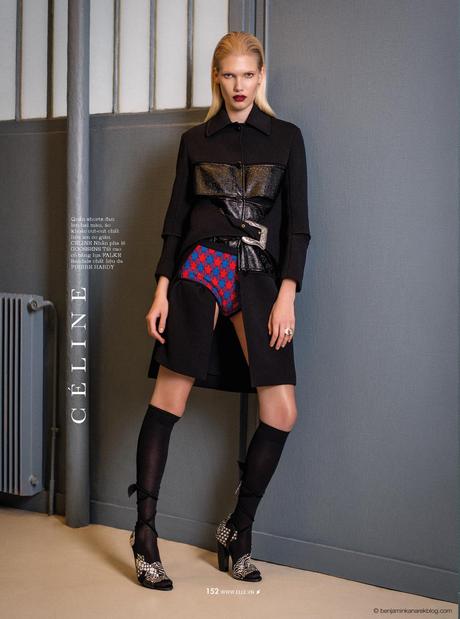 Yulia Terenti in Céline © Benjamin Kanarek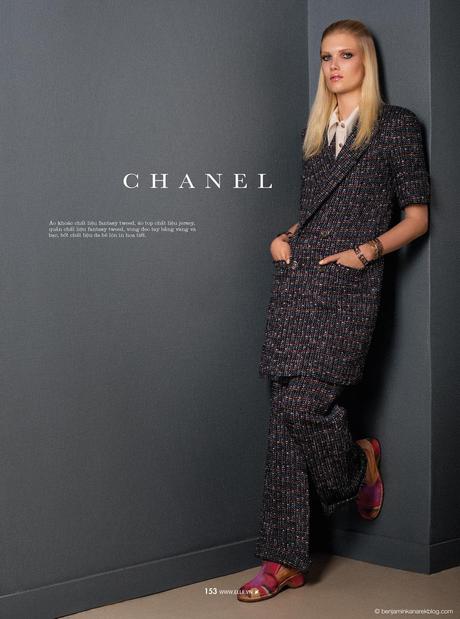 Yulia Terenti in Chanel © Benjamin Kanarek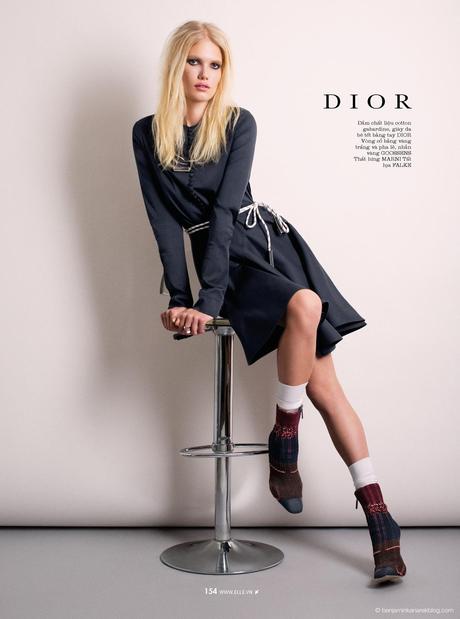 Yulia Terenti in Christian Dior © Benjamin Kanarek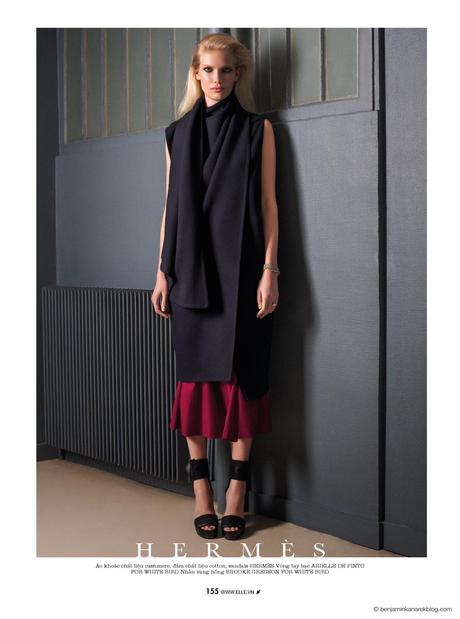 Yulia Terenti in Hermès © Benjamin Kanarek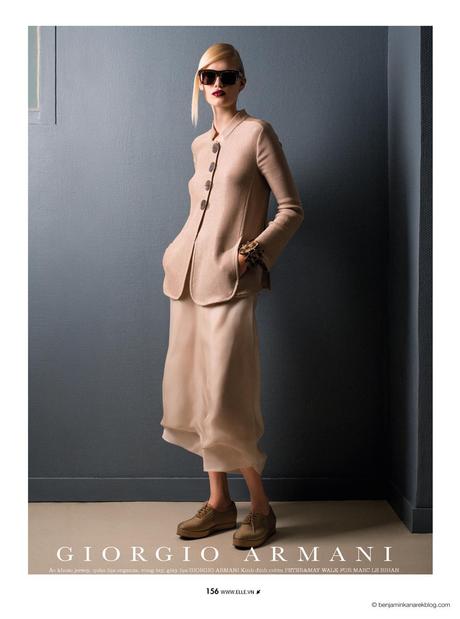 Yulia Terenti in Giorgio Armani © Benjamin Kanarek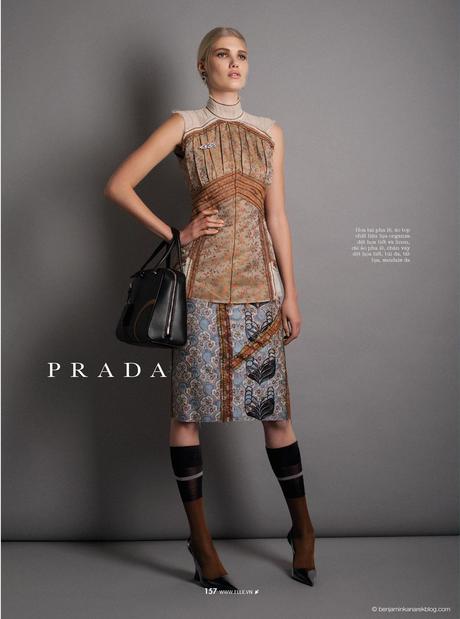 Yulia Terenti in Prada © Benjamin Kanarek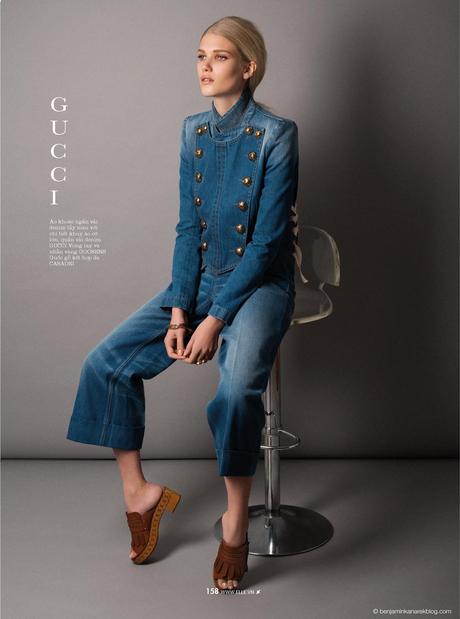 Yulia Terenti in Gucci © Benjamin Kanarek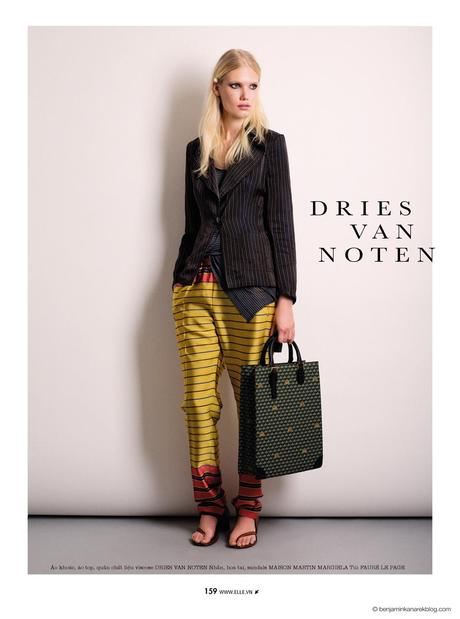 Yulia Terenti in Dries Van Noten © Benjamin Kanarek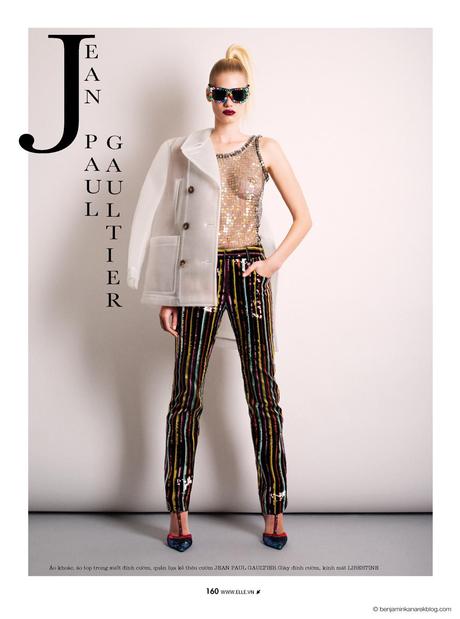 Yulia Terenti in Jean-Paul Gaultier © Benjamin Kanarek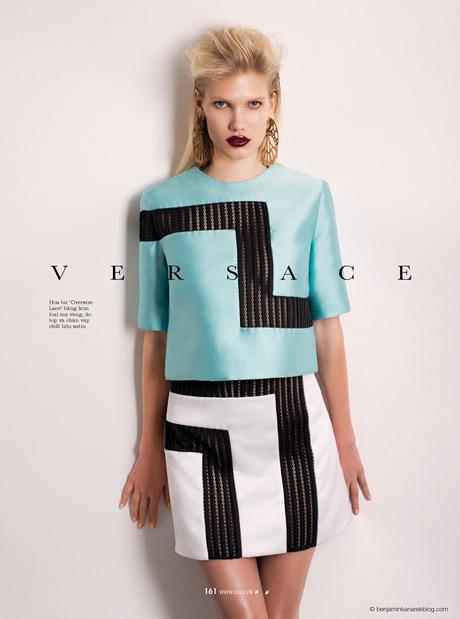 Yulia Terenti in Versace © Benjamin Kanarek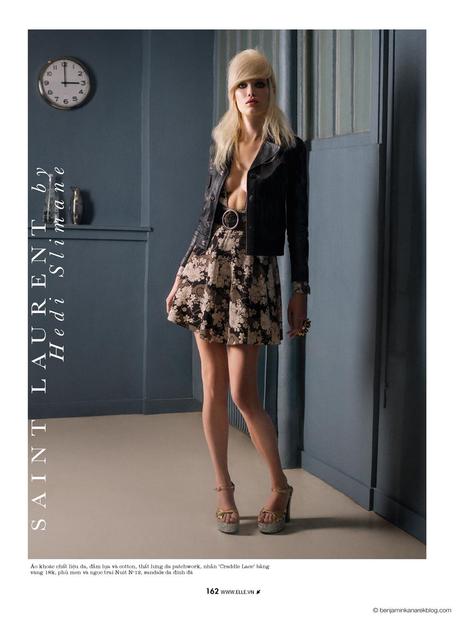 Yulia Terenti in Saint Laurent Paris © Benjamin Kanarek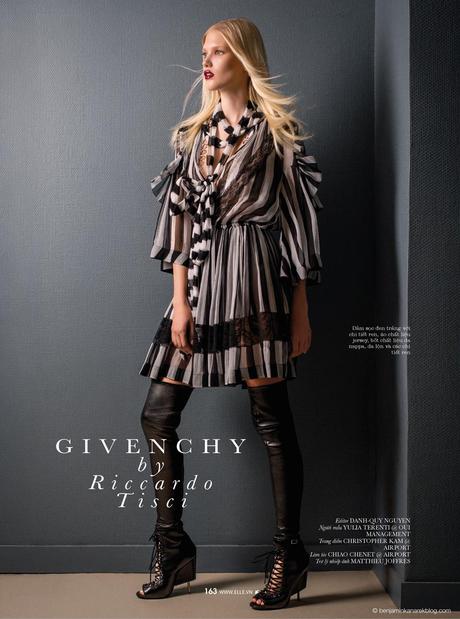 Yulia Terenti in Givenchy © Benjamin Kanarek
The Team
Photographer: Benjamin Kanarek
Photography Direction: Benjamin Kanarek & Frédérique Renaut
Video Direction by Frédérique Renaut
Models, Yulia Terenti @ Oui Management
Styling by Coline Peyrot
Makeup by Christopher Kam at Airport
Hair by Chiao Chenet at Airport
Photographer assistant Matthieu Joffres
Digital, Ashish Arora
SOUNDTRACK
"Fall For You" by THE EASTON ELLISES
from the Album "NIGHTWAVS"
© 2014 The Easton Ellises