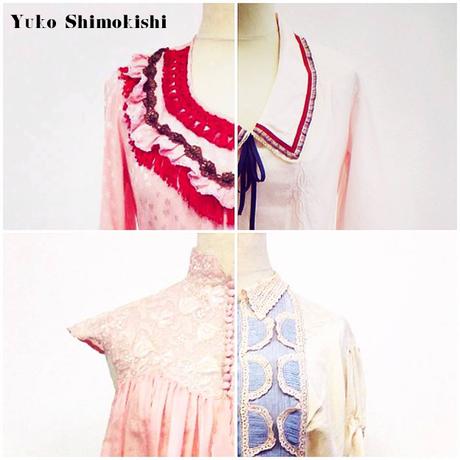 A dress with an antique flavor. That romantic and retro taste that never goes out of fashion.
'Robe de chambre', made of in lace and silk that speak of vintage and beauty, but which may be transformed, in a few moves, into contemporary everyday clothes.
"From night to day": the title of Yuko collection.
Yuko Shimokishi is Japanese. She is a seamstress who studied fashion and she is a friend of mine. Yuko looks for vintage clothes and restores them.
You can't imagine how dreamy is "to touch" the transformation of a nightgown into a delightful day dress by adding ribbons, buttons and lace; shaping the waist and adapting it to contemporary silhouettes.
Tomorrow at cavalli e nastri – the historical vintage shop in Milan Brera disctrict – her clothes will be presented and you could see, touch, admire and also buy them, if you like
more romantic vintage lace by romantic lace by H&M conscious collection