The purpose of fashion is to make you feel and look good. When you are dressing in a shirt that is your style, you seem to stand taller and be more confident about yourself. If you are wearing something that is not comfortable or you don't like, then you tend to be a little self-conscious. When you are attending that special event, you want to be able to concentrate on having fun, instead of what people might be thinking about you.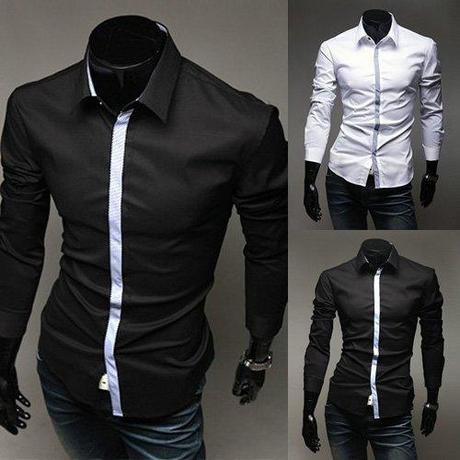 In order to make the perfect dress shirt choice, you need to start with the fit. A shirt that is a little more tailored to fit your body is what is hot right now, but you want it to have a little wiggle room and not look like you are wearing a size too small. The next quality of a great shirt is the interest that it generates. Some men's dress shirts are just boring, so why not choose something that has some unusual details to make it something special. For example, this black button-down has a nice slim fit with a white contrasting trim around the inside of the pointed collar and also down the covered button placket. It gives this shirt a sleek and modern look.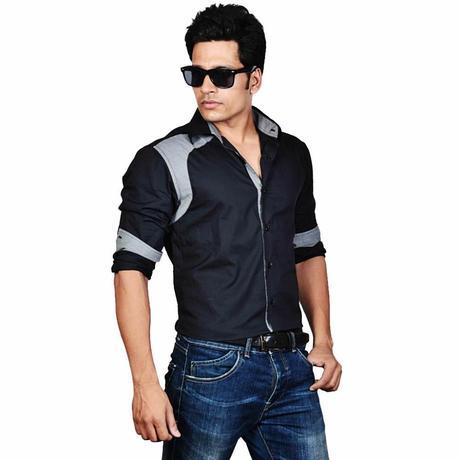 If you like the lighter colors, then go for the white dress shirt with the gray accents.If you like a more asymmetrical look, then this black button-down with the geometric-looking right shoulder appliqué and arm bands of a contrasting gray fabric may be the style that you are looking for.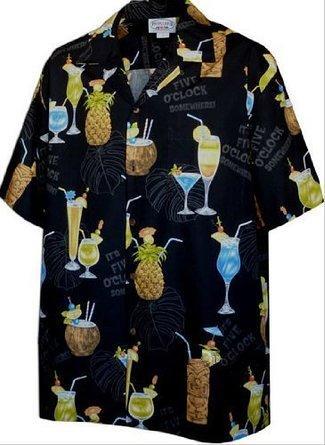 Shirts can also be fun at the right events and plenty of stores have amazing mens fashion shirts to wear to holiday party. Take this black camp shirt with tropical drinks scattered across the fabric. It probably would get some strange looks as wedding wear, but at a friend's summer soiree might be a conversation piece and attract some new friends.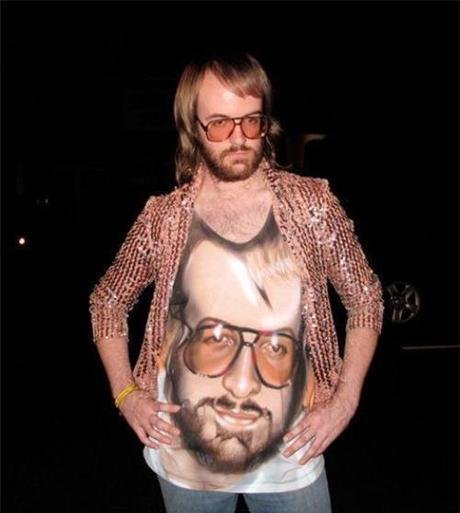 However, there are some shirts that should never be worn out of the house like this exploded self portrait t-shirt. If this guy's overall look is not unusual enough, then he will be grabbing attention as the court jester, instead of king of the party for sure.