When Reet started growing up from being a crawler to walker, I didn't know what to buy and what to pass. Although, my family and friends kept guiding me time to time, I kept thinking about "What else?" Now, when Reet is 3 years old, I can drop some suggestions about buying things for you growing baby. But that wouldn't be as precise as this list from Firstcry.com is.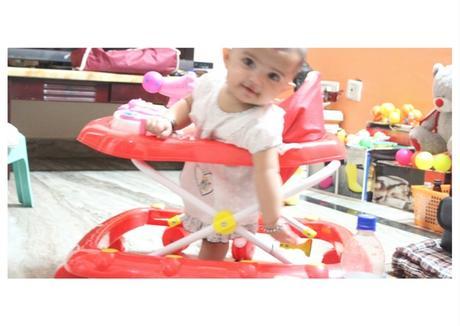 The must haves:
1. Baby Walkers:
Baby walkers will aid your baby's mobility. It gives your kid the freedom to move about without the fear of getting hurt while you sit back and enjoy your baby touring the place.
2. Car Seats:
Protect your bundle of joy. Car seats ensure a safe and comfortable position for the baby during the drive. You can relax while the baby enjoys watching the world through the window or sleeps peacefully and comfortably.
3. High Chair:
For comfortable and mess-free feeding sessions, a high-chair is a must! It allows your baby to be at ease while having solid food.
4. Other Saftety Essentials:
Your baby will start walking soon. You will need toddler-proof locks, table corner protectors as well as edge bumpers for sharp edges. Safety locks for drawers, fridge, doors and cupboards will also be essential.
 Visit www.firstcry.com
For collaborations- Email at [email protected]
Never miss A Post

  :
NEWSLETTER | FACEBOOK | TWITTER |  GOOGLE+ 
Disclosure Policy
.