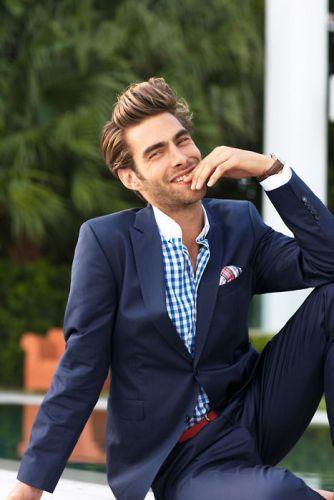 One important step in many relationships is meeting the parents of your significant other. Many men tend to get scared about meeting the parents of their loved one, as they wish to make a good impression in order to maintain a good relationship and not cause a rift in their significant other's family.
However, making a good impression does not have to be a complicated task. If you're preparing for the meetup, make sure you look your best and endear yourself to mom and dad on first sight; remember that first impressions are made in the first 30 seconds of contact and they can be hard to shirk. If you want to appear coiffed without looking like you're trying too hard, give these outfit options the good old college try.
The main thing you need to remember about making a first impression in a personal context is that you need to be yourself and not try to make yourself over and appear as somebody else. This doesn't mean you need to look and act like you do in your very personal moments, it only means that you need to put your best step forward, the key word here being "your".
It's crucial not to be a phony when you are meeting someone, but out of respect for your relationship and the family you meet, taking some time to make the best of your appearance and manners is worth it.
When it comes to your shirt, simple is always a safe bet and a great way to go. Unless they are part of your day-to-day looks, avoid graphic tees that make a loud statement, and avoid wearing your sloppy t-shirt that has seen you through one too many years, as these can become distracting. For example, a crisp button down always looks chic and can become casual or formal with a few well-selected wardrobe additions. If the first meetup is happening at a family barbecue or something of the sort, you can rely on a pressed polo shirt or well-fitted, high-quality t-shirt.
If you're going for a more formal vibe (think dinner party), you can't go wrong with a well-tailored sports jacket or blazer. It breathes sophistication but isn't going to make you sit there stiffly-I can't emphasize how important getting it tailored to your body is, it can make or break your overall look. If it's a summer setting and you want to avoid sweating up your outfit, light colors and cotton fabric work well. If it's the dead of winter, you're going to want to stick to greys and thicker wools to keep out the cold-this way, you will be both warm and fashionable.
The best bet for pretty much any situation is a pair of khakis or dressy slacks. Make sure the pants you choose aren't too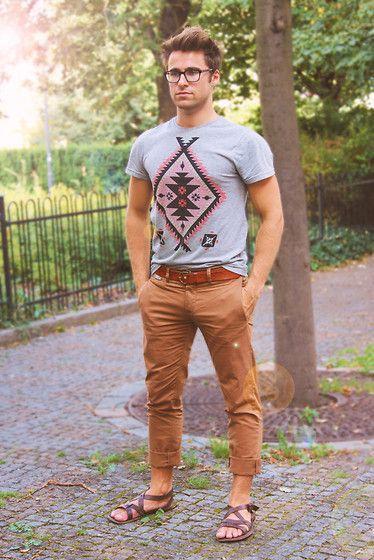 snug or too baggy in all the wrong places, and finish the look off with a smart belt-you'd be truly surprised at the polished affect it can have on your outfit. Jeans can work well too, but only in a casual setting. As a tip, if you want to go with jeans, go with a dark wash jean, as they are dressier.
Primping might be a word more commonly used in reference to the women, but don't shirk on personal maintenance when it's time to meet mom and dad. If you're rocking any sort of significant facial hair, trim and brush where appropriate. The last thing you want is to be seen as a schlump.
Cologne isn't a bad move, but using half the bottle in one incidence sure is. Use a fresh, clean scent and just use a dab or two. Everyone is sure to appreciate it, and scent is one of the strongest triggers of memory, so make sure the impression you leave on the parents isn't of the terribly odorous variety.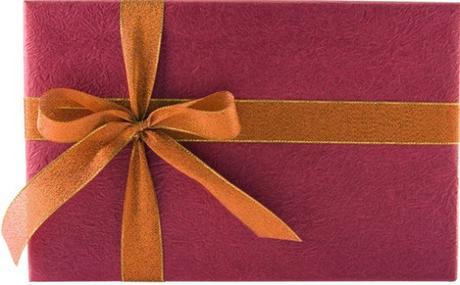 Bringing a gift along is always a nice touch to a visit. A singular gift for both can work, although you can also grab individual presents for each parent if you want to go above and beyond or if she's from a split family. Grab something for dad-a small bottle of his favorite liquor is never a bad choice-and peruse some sentimental gifts for her (a bouquet is always a nice gesture) that mother is bound to love.
Of course, before you do this, you need to make sure the gifts will be appreciated. The last thing you want to do is offer a bottle of wine to a recovering alcoholic or flowers to someone who's allergic to them.
Making a good impression on your loved one's parents should be of top priority, and appearances matter. You can pull off polished with just a few staple pieces, and an investment in any of these classics will be worth it in the long run. Incorporate these guidelines into your meetup wardrobe and you'll be set to make a good impression.
Fraquoh and Franchomme
P.S. We want to hear from you! What do you think is appropriate to wear when you are making a personal first impression? What gifts are most appropriate? Share your feedback, questions or thoughts in the comments below! For more articles on style, fashion tips and cultural insights, you can subscribe to Attire Club via e-mail or follow us on Facebook or Twitter!