I'm probably committing beauty blasphemy by saying this, but I am not a huge Urban Decay fan. For some reason, their products seldom work for me. I do love the Vice Lip Toppers and now my favorite liner of all time is by Urban Decay. And of course it is limited edition. Go figure. I picked this up at Ulta about a week ago because it was on sale and I love warm toned colors. I liked it so much that I went back and got another one.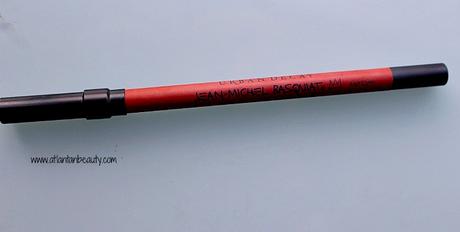 Anatomy is an amazing, vibrant matte orange. I love applying this to the waterline when I wear a more warm toned look, which is nearly every single day. It makes my eyes POP!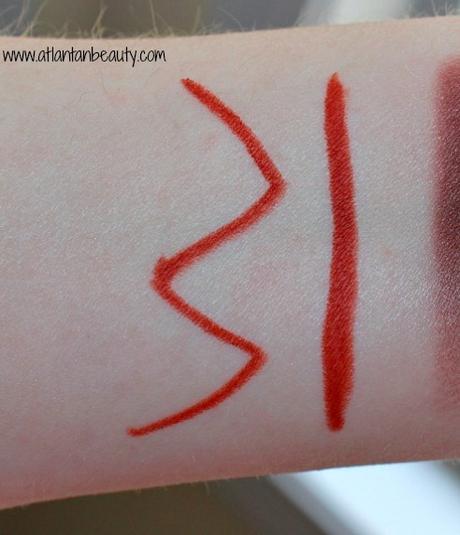 I've always found the Urban Decay 24/7 Liners a little too soft and creamy for my liking, and they tend to smear and not last a very long time on me. Anatomy isn't like that at all. It is absolutely smooth and creamy, but it stays on very well. It does fade just a little bit after 6-7 hours, but for the most part it hangs around all day and keeps the vibrancy. Considering how hot it is right now, that is nothing to sneeze at.
As you can see from the swatch, this liner is crazy pigmented. You don't have to apply layer after layer to achieve full opacity. In fact, I only need to use one layer.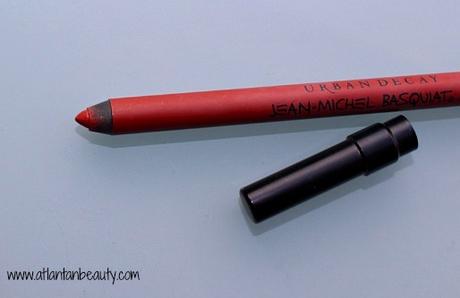 You want to act quickly. I can't find this collection online, but my Ulta still had the eyeliners and blushes in stock. The liners are on sale for either $11 or $14; I can't remember exactly. But if you find them, you at least need Anatomy in your life.
I'm really bummed that I missed my chance on getting anything else from this collection because the artwork and color selection was amazing. At least I managed to get two of these liners.
What did you think of this collection?