Even if you haven't seen the 2006 film starring the actor of Zoolander and Meet the Parents fame, I'd be willing to bet that a part of you is curious as to what it would be like to hang out in a museum after closing time.
Well, now's your chance to find out. Because on November 3rd, the museums of Amsterdam will be open to the public until the wee hours. That's right... it's Museum Night!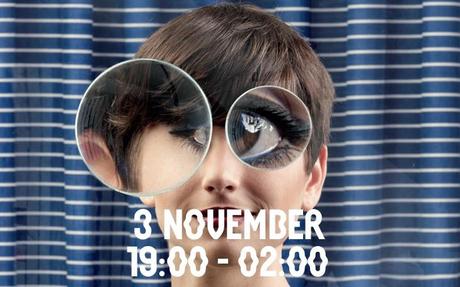 A whopping 50 Amsterdam museums will be open from 7pm on Saturday 3 November till 2am on Sunday 4 November, including the Anne Frank House, the Amsterdam Museum, the EYE Film Institute, FOAM, the Hermitage, Science Center NEMO, the Rijksmuseum, and the Stedelijk Museum.
Various routes have been mapped out in order to cater to different tastes and personalities. A one-size-fits-all event, this is not. Museums not your thing? Not to worry - there's a route for you too!
And it's not all artifacts and paintings. There's a handbag making workshop at the Museum of Handbags and Purses, a silent disco at NEMO, sporting events at the Olympic Stadium, and tango workshops at the Rembrandt House Museum, just to skim the surface. There will also be films, performances, music, special tours, and food and drink throughout the night.
Night Owls, don't forget the after parties happening at awesome venues like Melkweg, Paradise, and Club Up, all included in the ticket price.
Organized the first Saturday in November each year, Museum Night is a great way to discover the amazing museums of Amsterdam, welcome the month of November, and give Ben Stiller an inferiority complex.
© 2012, Amsterdam City Tours Blog. All rights reserved. On republishing any part of this post, you must provide a link back to this original post