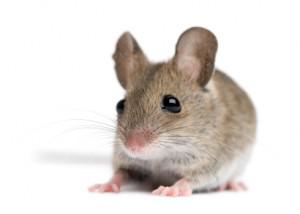 If you've got mice in your house, you don't need the help of a professional exterminator to get rid of them. All you need is the right live mouse trap, along with the helpful information in this post.
Why Do I Need a Live Mouse Trap?
A live mouse trap is easy-to-use and humane. Bait it, set it and then release the caught mouse. Plus, live mouse traps can double as chipmunk traps, since the animals are similar in size.
I've heard arguments that releasing a mouse just means it will come back into the house. The bottom line is this: if your home is not secure, or if you've got unsealed holes and cracks, any mouse will come right in.
To combat mouse infestation successfully, you need to use an effective live mouse trap to remove the mice you already have then take steps to keep future mice from entering your home.
What Should I Look for in a Live Mouse Trap?
There are several qualities that set a good mouse trap apart from the not-so-good models.
Firstly, the trap's mesh openings should be small, in fact, the smaller the better. This will help prevent crafty mice from stealing the bait or captured mice from escaping.
When selecting a live mouse trap, look for one that has been field tested and proven to be effective. The manufacturer will usually include a note if the trap has been properly tested. Gravity action doors and sensitive trigger will mean quick and easy catches.
A live mouse trap should have smooth internal edges to protect the captured animal from injury. Since you're releasing this critter back into the wild, you want it to be healthy, not injured and compromised.
To ensure your trap will last, look for one with the trigger rod located on the outside of the trap. If it's on the inside, a captured animal has access to it and can damage it. You also want to make sure the trap is rust and corrosion-resistant.
This post made possible by guest blogger Michelle Anderson, a writer with animal control interests, including how to use a live mouse trap and raccoon repellent.