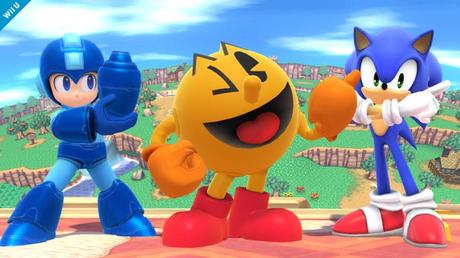 Suer Smash Bros. Brawl would have included Pac-Man as a guest fighter if Shigeru Miyamoto had his way.
Miyamoto first suggested Pac-Man as a guest character for the Super Smash Bros. series when Brawl was in production, according to series creator Masahiro Sakurai.
In his Famitsu blog, as translated by Kotaku, Sakurai said he shot the idea down.
"At the time, imagining the image of Pac-Man and his incomplete pizza shape, I thought to myself, 'Hmmm… That's a little too farfetched,'" Sakurai said.
Now, of course, Pa-Man is set to appear in Super Smash Bros. 3DS and Wii U.
"You never know what's going to happen in this world. I'll just keep my mouth shut. That's a good idea," Sakurai said.
Super Smash Bros. 3DS is due in October, while Super Smash Bros. Wii U is expected before the end of the year.