When it comes to shopping for the 'perfect' pair of denim, I usually find that nearly impossible, especially if you're 5'3, like I am.
Whenever I try on a pair of denim, they tend on being way too long, because I have short legs, or way too big in the waist.
GIRLS THE STRUGGLE IS SO REAL.

In all honesty, I don't think that i've ever found the 'perfect' pair of denim in general.
So, with the jean struggle progressing, every single time I go shopping, I was very excited, when I not too recently found out about Fitcode, and their amazing founders Brie and Ryan.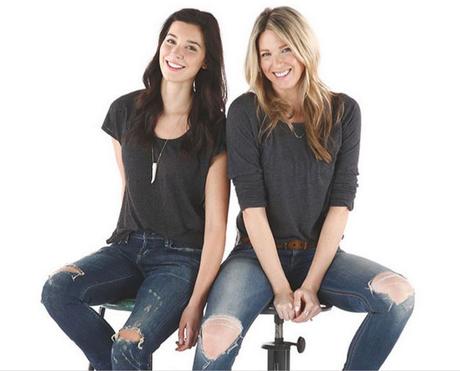 Who are Brie & Ryan | How did they start Fitcode?
The idea of Fitcode all started when Brie & Ryan were modeling in their early years. They were constantly subjected on how to make clothing look better in a photo, but it was then that they realized, there were actually 2 trends going on with e-commerce. One being misleading product images, and the other being enormous amounts of returns.
For Brie & Ryan, Fitcode was created to enhance the online shopping experience for women, and to en-turn have less then costly returns for women and the retailers themselves.
They overall wanted their focus to be more around 'fit', rather then 'size', since they were seeing these issues through a models perspective. They wanted women to be able to buy the correct style that would uniquely flatter their correct body shape.
On Fitcode, there is denim listed for all body shapes and sizes, which I love!
How does Fitcode Work | What is the process like?
When you first log onto Fitcode, all you have to do is take their 3 second quiz.
The quiz will ask you a few questions based off of your own body type, to help you determine what pair of denim is best for you!
The quiz starts off by asking you questions about your 'curves', you might be a  Ooh la la, or you might be a girly girl, like I said, it's all based off of your own body type.
Next, the quiz moves into asking you questions about your 'booty', come on girls, we all knew this had to come to find the perfect denim, right? Are you a baby got back, or you might be a booty shakin', who knows?
Then the quiz just briefly moves into thighs, legs, and finally size.
Once, your quiz is complete, then Fitcode generates denim choices for you based off of what you had selected in your quiz.
How cool is that?
What brands does Fitcode offer | Are these denim choices expensive that end up fitting for me?
Fitcode has an array of different brands that they work with. From J Brand, to Paige Denim, to Hudson jeans. You name it, Fitcode more then likely has it.
The denim choices that you are matched with allow you to pick between your budget range as well, which is pretty great!
Here are a few choices that I was matched with: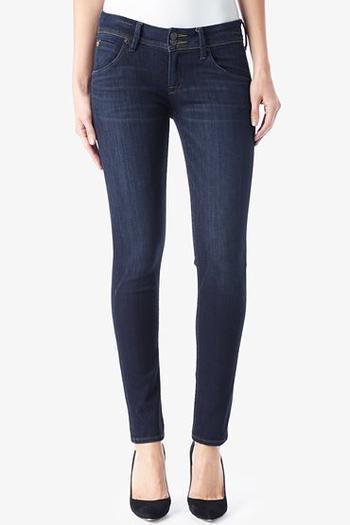 HUDSON
Collin Mid-Rise Skinny in Elemental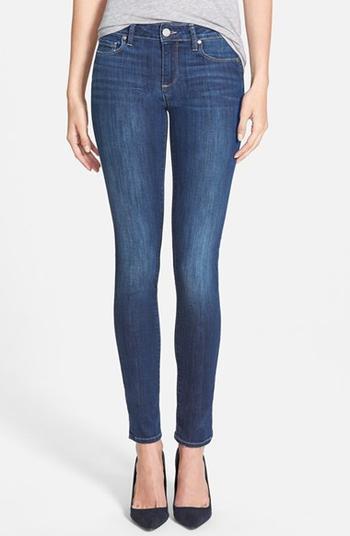 PAIGE
Skyline Skinny in Raya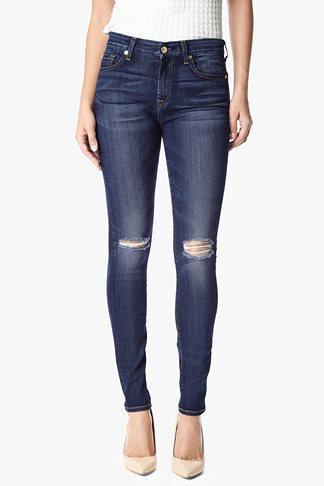 7 FOR ALL MANKIND
Mid Rise Skinny in Marie Vintage Blue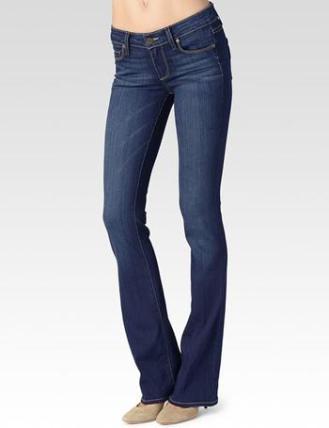 PAIGE
Manhattan Boot in Armstrong (Transcend)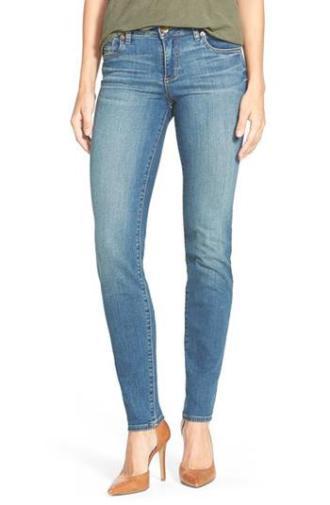 KUT FROM THE KLOTH
Diana Relaxed Fit Skinny in Agility
If you want to find the perfect pair of denim for you….
BE SURE TO SHOP FITCODE BY CLICKING HERE