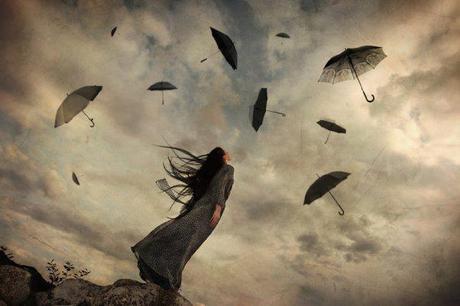 You Can Let Go Now Mummy- A Song 
The social workers came to take us away, mom you was screaming, shouting at them pleading for them not to take us from you. Your heart was breaking all you wanted was your little girls you clung to me whispering in my ear please dont go please dont leave me my angel I cant do this on my own
you can let go now mummy
you can let go
you can do this mommy we wont be gone for long prove you dont need the drink
its going to be a little bit scary
I want you to know we will be ok
you can let go of me now mummy
Wind blowing in my face a 5 year olds first taste of what freedom really was, you was chasing us on the field outside Debbie's house, you pushed me on my bike, making brum brum sounds we loved it when you came to see us you started to get you life back on track I was so proud of you you did it not drink for 2 months our mommy was back but not for long you started getting really poorly
dont let go now mummy
dont let go
you can do this mommy you can fight it
its going to be a little bit scary
I want you to know where going to be ok
dont you let go now mummy
You didnt get better you was really weak it was killing me to see the most important person in my life was fading away, I helped as much has I could but you knew, you sat me down on your knee and said  " im going to tell you something I want you to be brave I love you all with my heart im not going to be around much longer dont cry my little angel I may not be here in person but il always be around.please take care of your sisters for me sweetheart everything will be ok, always no that I never wanted to leave you but some awful things happen" you took to the window and said " do you see that big bright star up there in the night sky.
Do you see it I will soon be that star please stay strong for your sisters my angel you will be back in my arms one day I promise"
you can let go now mummy
you can let go
your little girls will be ok mummy
its going to be a little scary
I want you to no we will always love you mummy
you have to let go
You passed away while you slept mommy you had no pain we went to see you in the mogue you just layed there all white and cold I placed my hands over yours mommy to make them warm but they stayed cold. I climbed in with you mommy I didnt want you to go. We gave you our teddy bears and a picture of me and my 2 sisters with you for you to take. I didnt want you to be alone mommy I wanted to stay. iItry and stay strong mommy but the pain wont go away
you have let go now mummy
you have let go
you had to leave your little girls mummy
its been really scary
I want you to know we always think of you
you have grown you wings mummy
you are that big bright beautiful star
you have let go
I hope ive done you proud mommy ive tryed my best we will always love you. You have more than your 3 girls now you have my daughter thats number 4
This inspirational post was written anonymously by a mom who is a member of my Facebook mums group. I have full permission to share her story. If you can relate to this post and would like to share your own anonymous post please contact me.

You can read many more Inspirational Stories of hope and courage on the blog.

You could help us share the blogs love to helping others by sharing via the social sharing buttons bellow.