He may be in prison for embezzlement, but man does he make a nice shoe! -AP
This is not the first occasion that I have found myself without proper footwear (or attire for that matter) and I hardly doubt that it will be the last. You see, I don't generally tend to think of Europe as having mountains. In England, whenever someone says that we're going to be around mountains it generally means a small hill. So, when we decided to hike up this "mountain" I generally assumed I would be fine. Four hours later I admitted defeat.
"Lauren, she's in the same predicament as you… wearing tiny black flats. And did you see her big leather bag?!" Lauren: "Yeah, well at least she looks cute." Why thank you Lauren, a girl after my own heart indeed! These American girls were coming down as we were coming up, but I'm doubtful that they went all the way to the top. As we got farther up the mountain human contact became rare, even though the cable car to the bottom monastery was jam packed. It seems like most people go for the monastery, not the mountain hiking.
The funicular, which is supposed to take you half way up, had been broken for several weeks so we had to hoof it all the way to the top. If you want to get a taste of the first half, get on a stair master and go for two hours. Oh and make sure you're in the sun so that your neck gets nice and burnt. The rest of the way is pebbles and rocky trails which is just great when you can feel every.little.thing through your quickly wearing out soles.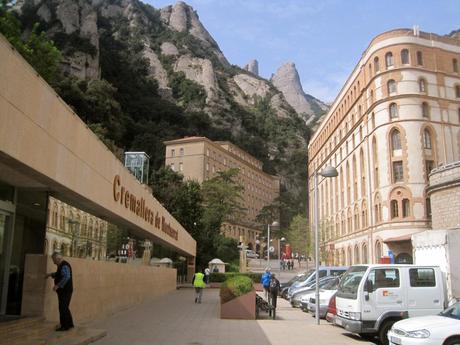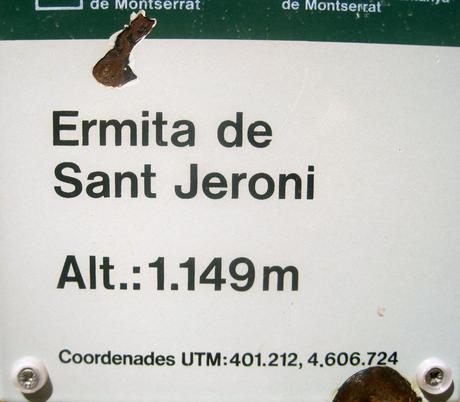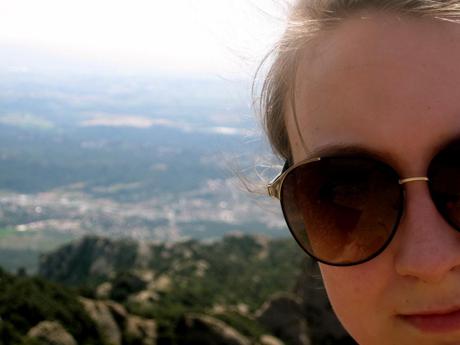 Nonetheless, I made it!