Lately I have really fallen in love with lingerie. It never used to be a main interest of mine, but lately I'm finding that I desire it more than clothes. Maybe that's partly because I've been spending more time at home, so I don't have the desire to dress up; it is also because I have been coming across some really fabulous lingerie designers. I've always felt like a rich girl trapped in a poor girl's body, and here I find myself on Etsy, favouring lingerie sets that go for almost $100. I wasn't raised in a family that would support spending that much on underwear. It is definitely a personal luxury that some women can afford, but most can't. Though once in a while it's nice to treat yourself, and I think lingerie is a special something that every woman deserves to have (at least) one really nice set of. So in the case that you do choose to spoil yourself, or better yet someone else chooses to spoil you; here are some of my favorite online shops for beautiful lingerie along with my favorite pieces from each designer.
First is a designer by the name of Danielle Wood, who I recently discovered via photographer Hana Haley (my new favorite photographer). DW Danielle Wood is handmade vintage-inspired lingerie; the designer uses various contrasting fabrics such as velvet and mesh, to create unique one-of-a-kind pieces that are meant for more than just under your clothes. Specifically, the bralettes deserve to be shown off either under a sheer top or something that exposes the back so that the lingerie can be seen (subtly), or paired with a high-waisted skirt or shorts in the summer time as an every-day outfit.
The current Spring collection ('Sundays' - under Designer Collections on the DW website) got me with the green velvet. I'm pretty much always a sucker for velvet, but there is something about this particular shade of green that reminds me of couches from the 70's (in a good way), and has me realizing that velvet lingerie is actually a fantastic idea, though something I've never considered before.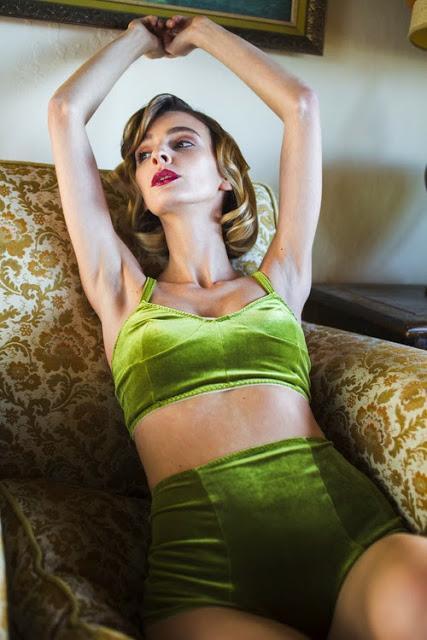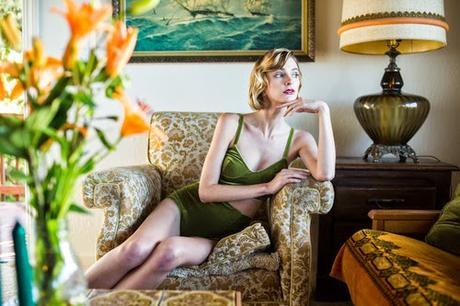 This set consists of a velvet long-line bralette and high-waisted panty.
It is available for purchase on Etsy for $95.
The most recent DW Danielle Wood lookbook was shot by photographer Hana Haley in San Francisco.
Not only did Danielle design these pieces, here she is modelling them as well.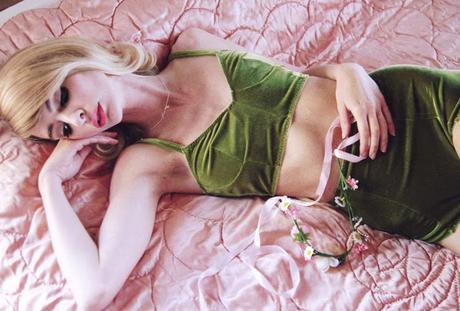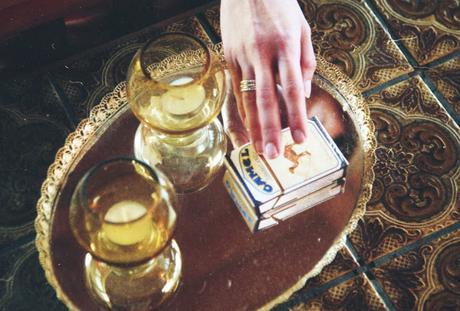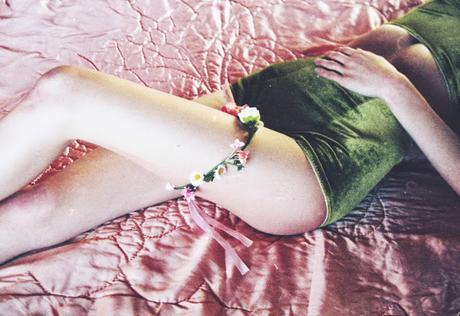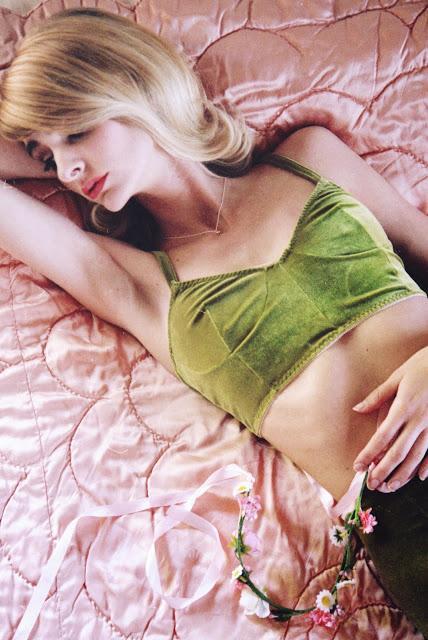 Hair and Make-up: Fox and Doll
Jewelry: Shana Astrachan
All images taken from Danielle Wood's Website and Hana Haley
DW Danielle Wood Etsy shop
Katastrophic Design is a shop I found via Etsy with very cute embroidered lingerie sets in a variety of colours. I tend to favour pastels over anything else, and I appreciate intricate details; making these two sets very desirable to me.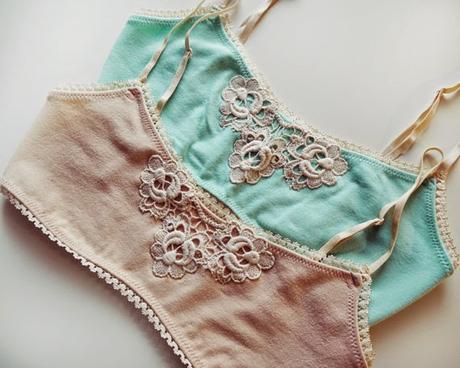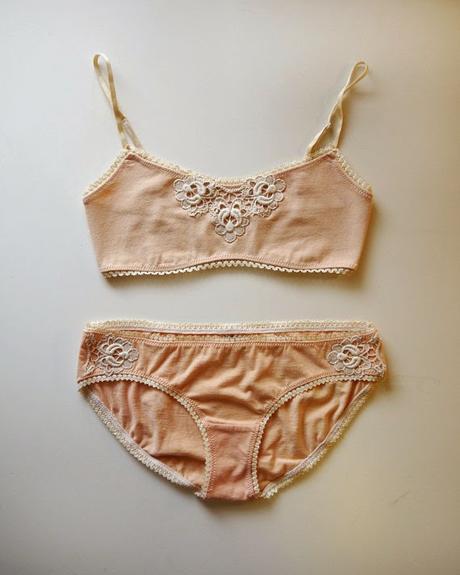 This set is available for purchase on Etsy separately:
Rose pink organic cotton cami bralette for $40
Rose pink hip undies in organic cotton for $34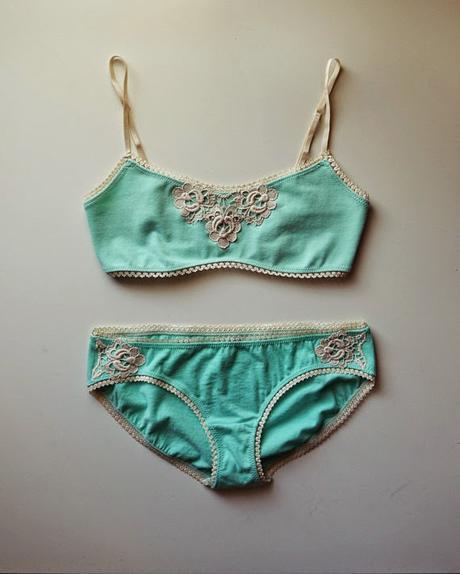 This set is available for purchase on Etsy for $66
All images taken from Katastrophic Design
Toru and Naoko is another shop I discovered via Etsy, with lingerie created using sequins, lace and other materials.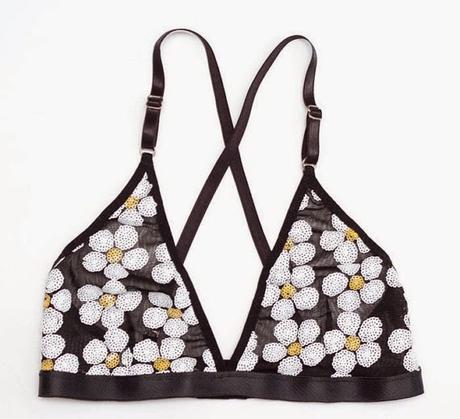 Daisy sequin embroidered mesh bra available for purchase on Etsy for $58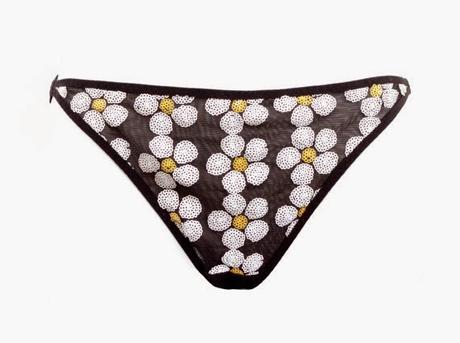 Daisy sequin embroidered mesh panties available for purchase on Etsy for $48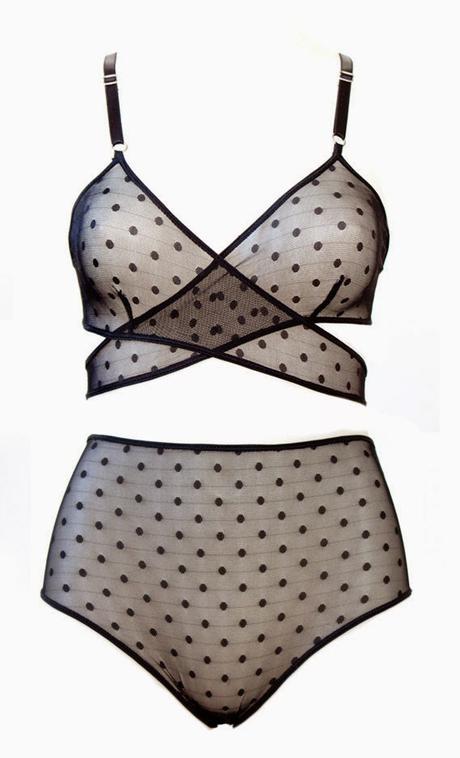 Criss-cross bralette and high-waist knickers available for purchase on Etsy for $94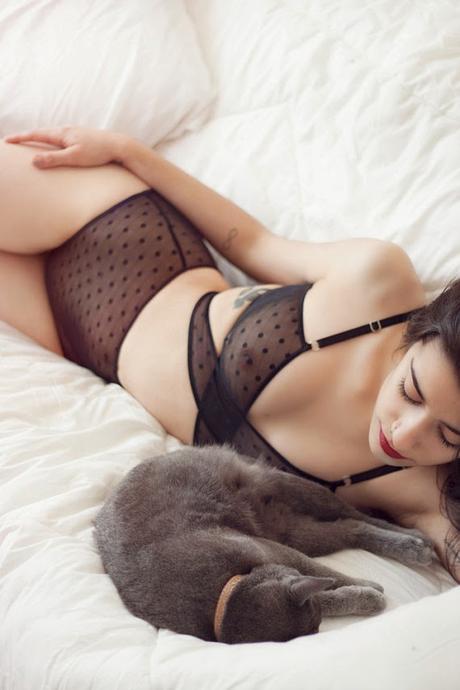 All images taken from Toru and Naoko's website
L.A. with Love is a company from California that makes exquisite lingerie using floral appliques and intricate lace details.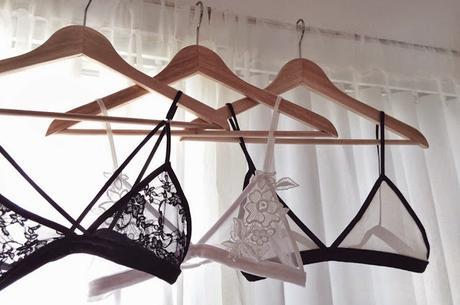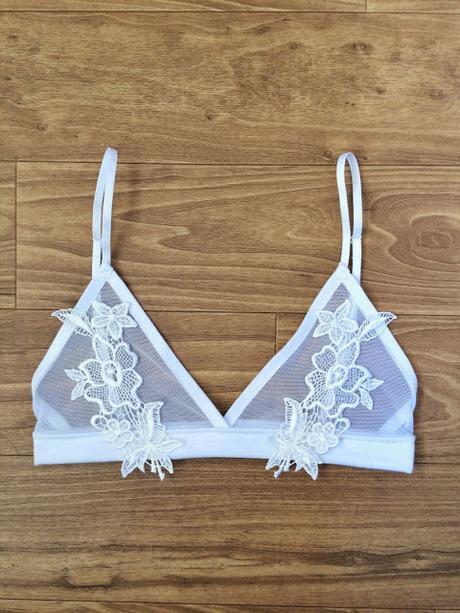 Flowerbomb bralette in pearl available for purchase on StoreEnvy for $23.99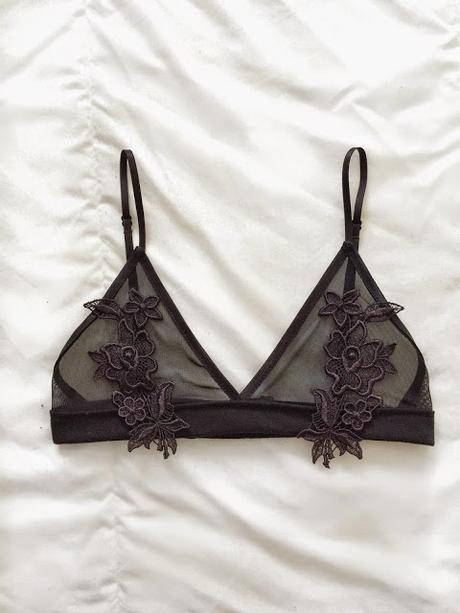 Flowerbomb bralette in twilight available for purchase on StoreEnvy for $23.99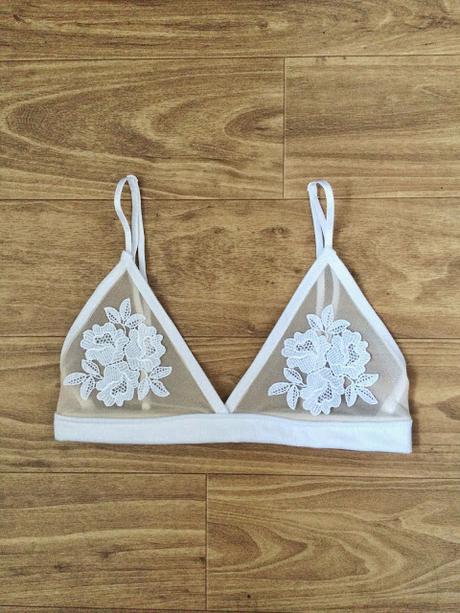 Wildflower bralette in white not currently available for purchase (regularly $25.99) on StoreEnvy
I ordered this one a few weeks ago, very excited for it to arrive! Though it's not available right now, don't worry because L.A. with Love relists items marked "Sold Out" every few days.
All images taken from the L.A. with Love website