Who is to say there is a month between posts or that I had written this a month ago and this has appeared now? Well this sort of reasoning is similar to when I say to our lass that I didn't hear her when there are two sounds at the same time as they cancel each other out.
I am sure I have written about this before, but you are forever time traveling when you have an allotment. You are either looking back and comparing with how something used to be or just how much something has grown or like now, even though we are only midway through July, we are looking forward and making plans for next year and the consideration of crop rotation, what worked or didn't and simply at its highest priority grow more of what we liked this year or was missing from this year.
Here is a quick review of the last month.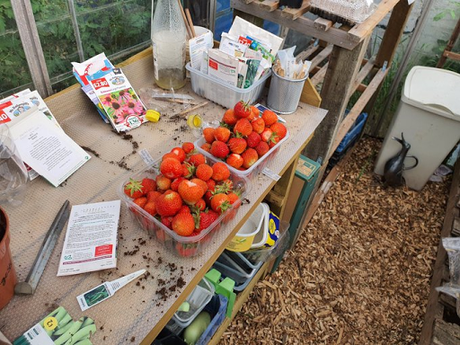 The Strawberries as you can see were plentiful, at least ten punnets or more this size, quite a few shared out and just as many enjoyed, our first year strawberries did fantastic.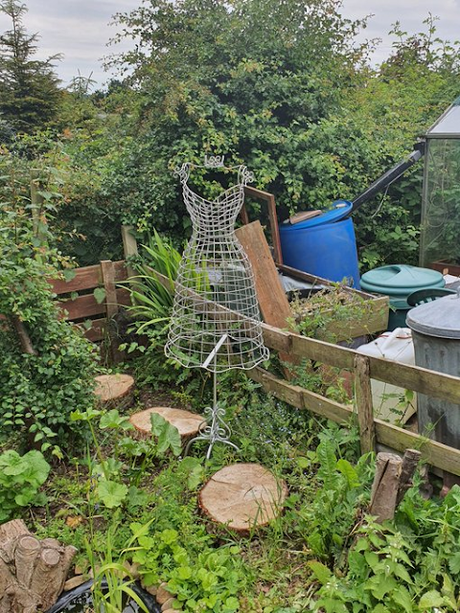 Our lass found another bargain "Tenner lady" not for any other reason than she cost a tenner.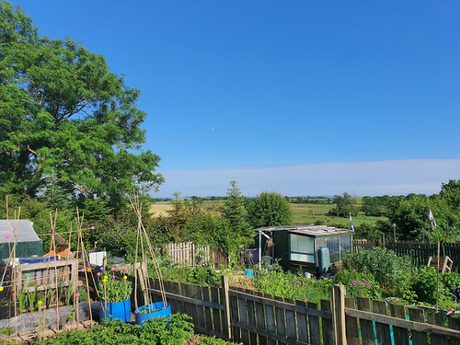 We have had some great days weather wise and the view is very muchly enjoyed considering the world we find ourselves in at the moment.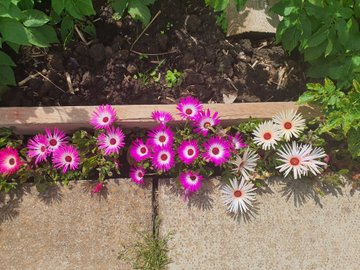 flowers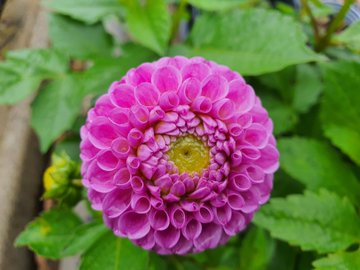 Flowers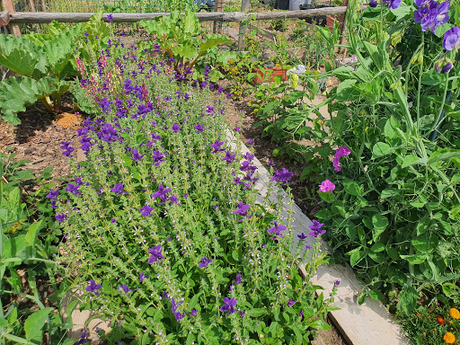 and more flowers. Our lasses initial troubles with getting the darn things to grow have now come to fruition or should that be flowertion. Our lass will be doing things differently next year but it has all helped to learn what does or does not work or what you want to do or not do.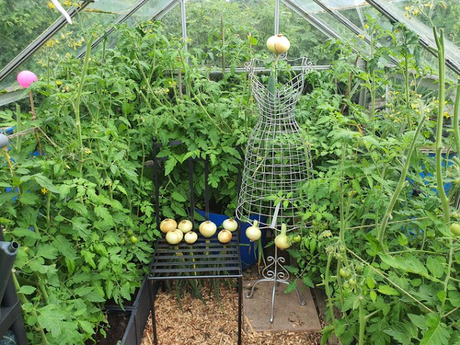 Just some of our onions drying, and it should not be long before the tomatoes ripen.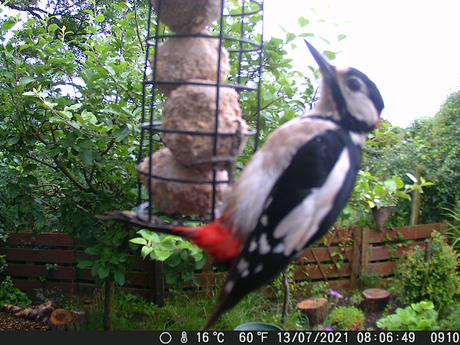 A woodpecker caught on the wildlife camera, wish I could just get the perfectly clear shot. Just a little too close.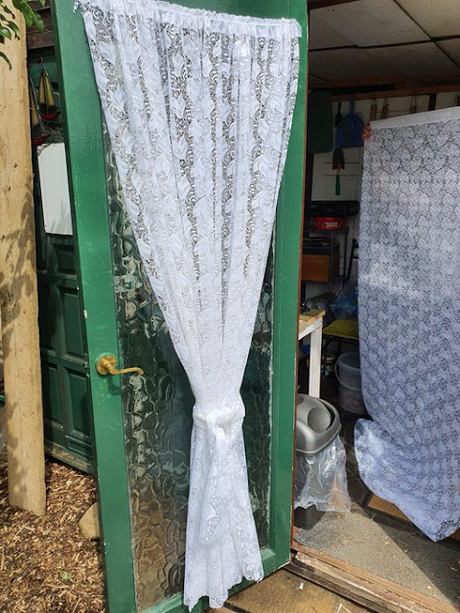 and finally....
Every shed needs a little bit of lace curtain don't you think?