As you can probably tell, I am in love with products from The Body Shop.  They have worked really well for me (more so than any other brand) thus far, and last week they had an awesome sale.  I got 8 items that would have normally been $113 for $50.  Score! I was ecstatic :D And I finally got the box today and I was even more excited.   Even better, these items (and the Carbon Brown Eye Definer) are mom approved, which is pretty epic considering my mom has only worn Lancome for as long as I can remember, and before I was born. And I'm 22.    Here is what I picked up:
1.) Shimmer Cubes Palette in 06: This is what I was most excited about because it had been out of stock online and my store did not have it.  The colors are beautiful and my mom tried the brown in the bottom left and loved it.  It was pigmented, smooth and long lasting.  She loved it.  The Shimmer Cubes are $22.00.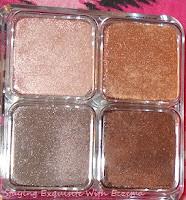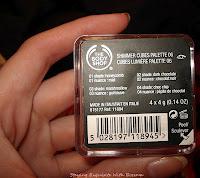 2.) Single eyeshadows in Spearmint and Golden Peach. I tried these out today and liked them.  They are  shimmery and decently pigmented.  The staying power was great.  I like Golden Peach more because it has more pigment,  I applied Spearmint in the crease, but you really cannot see it.  But it was more visible in person and you can see it along my lower lash line.  These are $9.00 each.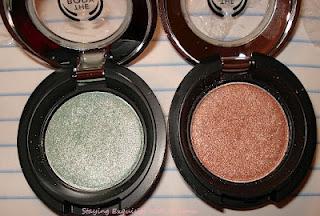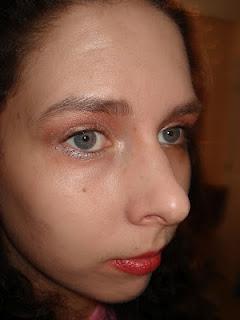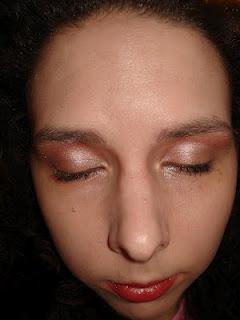 3.) Satsuma Beautifying Oil. Love it. It smells divine and makes your skins soft.  I even put it on my hair and it even tamed that beast.  My hair looked shinier and less frizzy.  As an added bonus, it smelled nicely of citrus that I kept getting whiffs of throughout the day.  This is $14 and the bottle is 3.3 oz, or 100 mL. Which seems a bit small, but you do not need very much.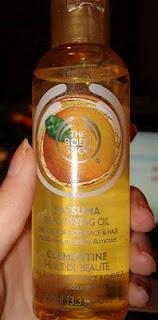 4.) Vitamin E Face Cream mini.  I just wanted to try this because my skin can get a little dry once in awhile.  My mom snatched it from me and used it on her hands and loved it.  I used it on my hands and face, too.  It smells nice (like typical vitamin E products, I don't have a better description) and left my skin soft.  The eczema patch on my hand even looks better, which I just noticed and is an unexpected result.  This was $4.99 for 0.5 oz.  There is a good bit in there, though.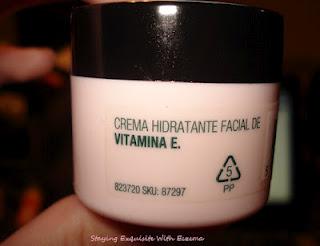 5.) Honey & Oat 3-in-1 Scrub mask.  I just rinsed this off and I already love it.  It has a nice, light smell with a trace of honey.  My skin feels smoother and this caused no irritation.  I like that it has oats, which is good for eczema and makes for a gentle scrub. The honey is an anti-microbial so it will kill pesky bacteria and seal in moisture. And the kaolin clay will help get rid of excess oil.  The mask just does it all.  It was $19 for 3.6 oz.  The container is much larger than I expected, but a little goes a long way.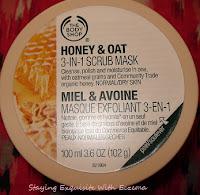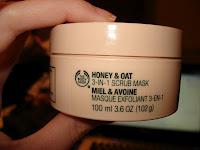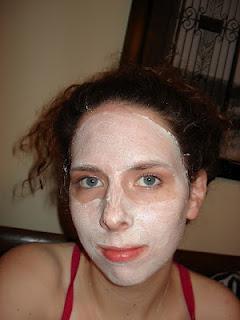 Mask on..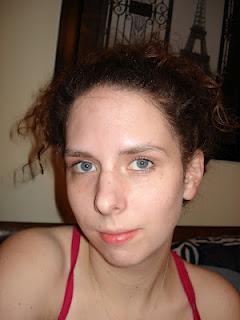 Mask off.
6.) More Vitamin C Skin Boost.  Review here.
7.) Colorglide Lip Color in Coral Splash.  This was a bit too coral for me and was not very flattering.  I gave it to my grandmother because she looks great in corals and loves them.  The formula was nice, though.  The price is $12.50.