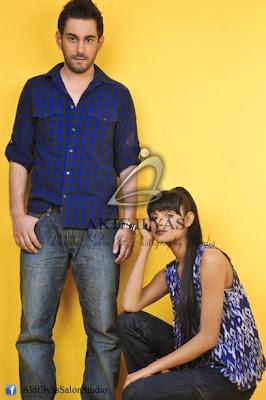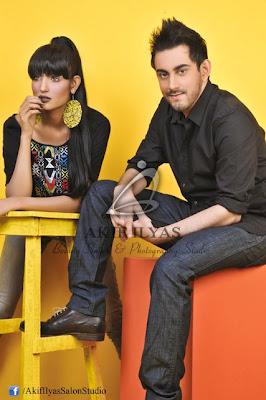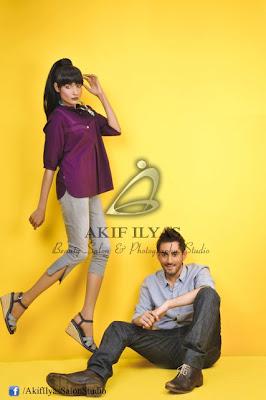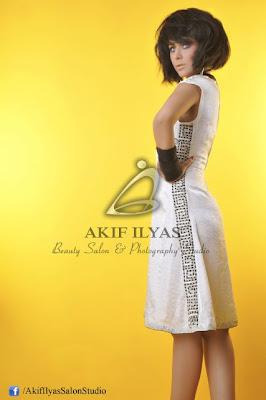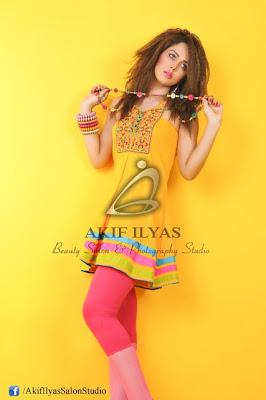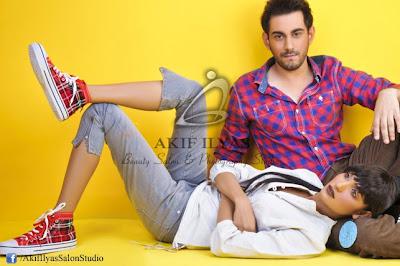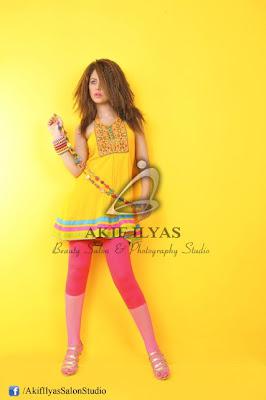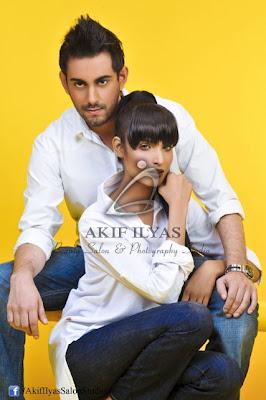 Akif Ilyas Beauty Salon & Photography Studio is of the most Classy Salons within the City, operating under the supervision of famous gifted Fashion Designer & Beauty Professional Akif Ilyas.Pakistani Young & animated Akif Ilyas arrived on the fashion scene as a stylist & soon became of the most admired & adored stylists among famous models, TV actors, & film stars to ordinary people like us.
As a photographer & make-up artist, Fashion stylist Akif Ilyas brings out the best out of the face & makes the person a Celebrity.
Beauty Salon & Photography Studio by Akif Ilyas is a very famous & widely known beauty salon & they has earned from her clients trust & loyalty.Here they are going to share her very & stunning latest Picture shoot Yellow I Love You Collection 2012-2013 hot glamorous western fashionable summer dresses by Akif Ilyas Karachi Pakistan that will help you for your Evening & Night party fashion outfits.Fashion Shoot feature Models Ayyan Ali & Others.