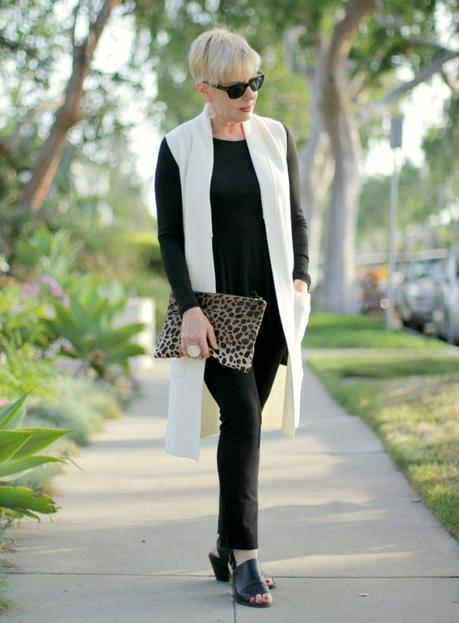 Here are my 6 favorite outfits posted in 2016, in chronological order.
Above, I joked that "this is what happens when I let my Inner Minimalist dress me," but I still love the simplicity and impact of this look. The long vest from Ann Taylor turned out to be a good purchase and I'm on the lookout for more like this one. It's great for transitional season dressing!
earrings (similar) | top (similar) | vest (similar style) | ring |
bag | pants | sandals (similar)*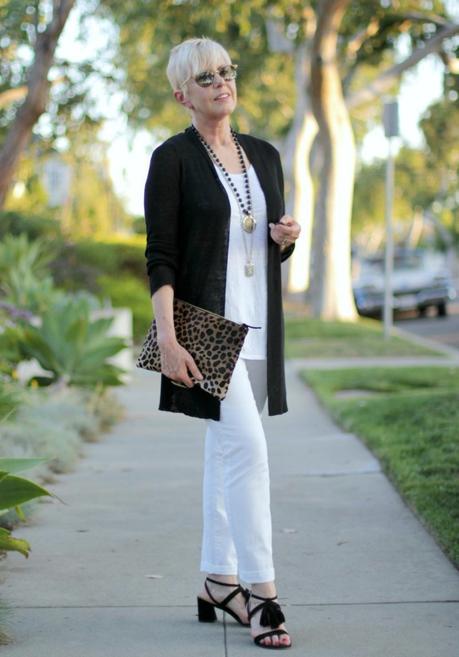 When in doubt or feeling uninspired, I reach for black and white. It always pulls me right out of a style funk.
cardigan (similar) | top | necklace | necklace | bag | jeans |sandals
Those Stuart Weitzman tassel sandals were an impulse buy when we were in Las Vegas in March, and I think they turned out to be one of my best purchases of the year. They're comfortable and really add oomph to an outfit. While they sold out quickly last Spring, it looks as though they'll be available again soon, and in several colors!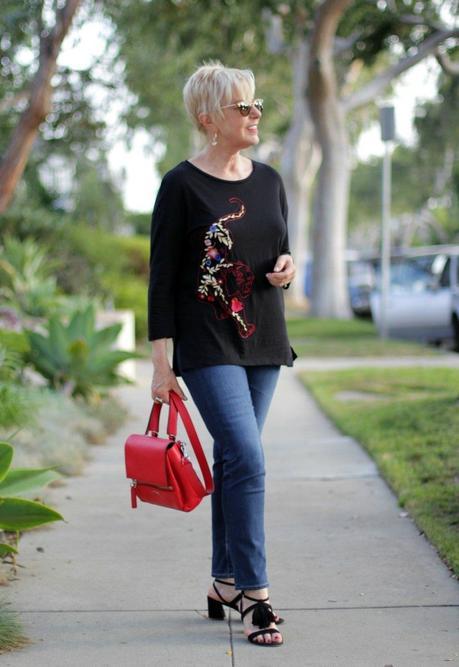 earrings (similar) | tee | bag (same style in black) | ring |  jeans | sandals
I've included this one among the Favorites not because I think the styling is particularly inspiring, but because this tee turned out to be another of my best and most-worn purchases this year. It's a fabulous warm weather piece that adds some visual interest to an outfit when it's too hot for layers. It was part of my Japan travel wardrobe, and was one of my MVP's.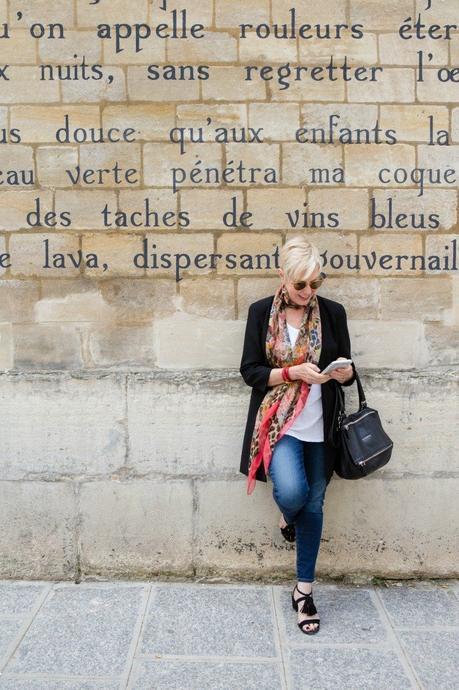 earrings (similar) | scarf (similar) | jacket ( and similar) | top | jeans |
bag | bracelet (similar) | sandals
What can I say? So many of my wardrobe favorites, and …in PARIS!!!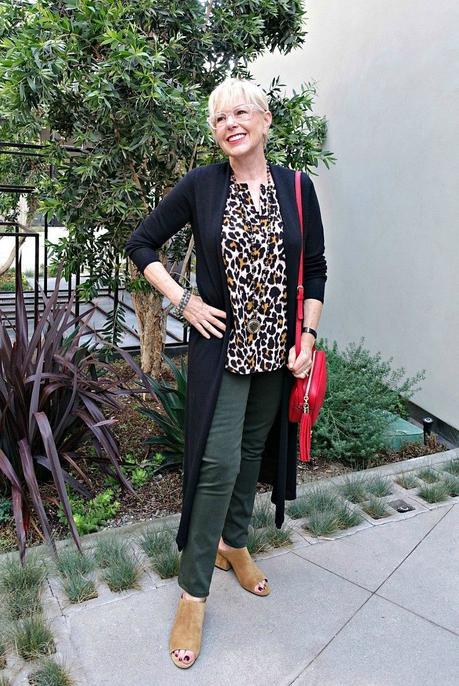 I love an olive/red/leopard combo! Once I found the right shoes, this outfit just came together.
earrings | cardigan (similar) | top (similar) | necklace |
bracelet | bag | jeans | sandals
And of course…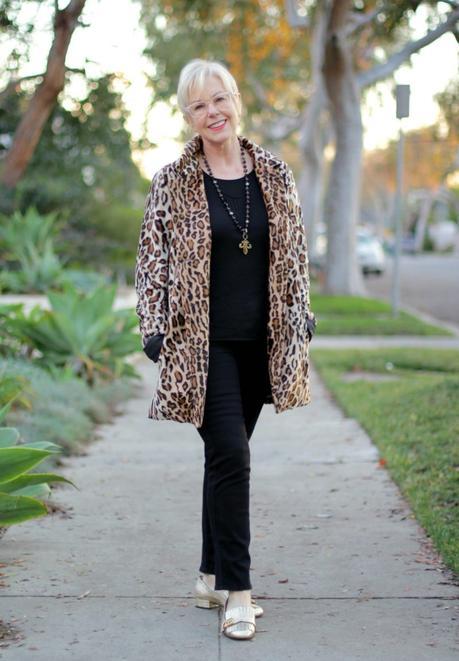 This coat is already turning out to be a great investment. (This has been my year for finding LA-weight coats.) You'll be seeing more of these shoes too in 2017…
earrings | coat  (similar here and here) | sweater (similar) |
necklace | jeans | shoes 
Drawing Conclusions…
Looking back through these six, I noticed that they all featured one or more of these elements:
a longer outer layer
leopard print
red accents
While I'm enjoying experimenting with (a little) more color and pattern, the takeaway for me is that I still prefer a simpler look with one or two focal points. While I tried out some different pants silhouettes during the year, a slim leg (not super skinny) style is what I keep returning to and what I think looks best on me. As always, the challenge is finding that balance between What Works and incorporating some new styles to keep it interesting and current.
I'm also getting the itch to let my hair grow out a little bit this year.
You can see all of my outfit posts here, or just click on the MY STYLE tab at the top of the page.
*A note about the product links: I've linked to the same items I'm wearing whenever possible. I understand how frustrating it can be to see something you like and find it's no longer available, but with retailers' short cycles, some items are in and out of stock within a few weeks. When the original pieces are no longer available, I've done my best to find items that are similar and would work in the same context.
Do you review your outfits from the prior year or season? Do you find it a helpful tool for refining your style?