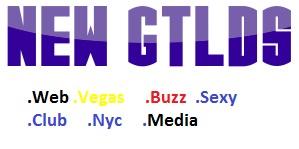 .XYZ crosses 600,000 Registrations
According to Ntldstats.com .XYZ has crossed the 600,000 mark as far as domain registrations. .XYZ started October with 550,596 registrations. .Berlin remains in second place with .Club hot on its heels, .Club registrations are accelerating at a faster daily pace than .Berlin, .Club has increased its numbers by about 7,000 names since the beginning of October, while .Berlin is just a little over 500 names in that same time period. Club could overtake .Berlin for the number two spot in a matter of weeks if the registration numbers continue to trend along.
.Wang and .Guru round out the top 5 at 75,557 and 73,526 respectively.
There are four extensions in the 40,000 to 49,999 range
.photography 46,541
.london  45,707
.link     42,050
.email     42,018
30,000 – 39,999
.today     39,345
.公司 (xn--55qx5d)37,012
.在线 (xn--3ds443g) 36,058
.nyc     34,442
.tips     31,167
.company 31,067
20,000 – 29,999
.solutions     27,343
.网络 (xn--io0a7i) 25,724
.center     24,637
.tokyo       23,467
.expert     23,027
.bayern     22,586
.technology     20,764
*Disclaimer – Not all registrations in every extension were bought and paid for, there have been various promotional and marketing programs that may have resulted in certain numbers skewing higher. Do your own research before registering any domain name.