The winner of February's Trivia Contest is... Monica Caraffa
We wipe the slate clean and start a new month. Reminder to get your answers in as ALL correct answers count towards the monthly prize.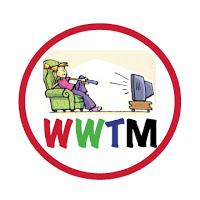 THE ANSWER TO FRIDAY'S TRIVIA QUESTION:
All of last weeks trivia answers were Oscar Nominees who started out on TV
FIRST FIVES:
Dan Realson, Phyllis DiCesare, Larry Price, Caryn Vitolo & John Romeo
HONORABLE MENTION:
Monica Caraffa Just a note that quite a few people figured out the theme earlier in the week and were given credit at that time. 
THE NUMBERS 
Thursday's Broadcast Top 5
The Big Bang Theory-CBS 4.9/17.5
Scandal-ABC 3.3/9.2
Grey's Anatomy-ABC 3.0/9.3
The Millers-CBS 2.8/11.2
Two and a Half Men-2.5/10.0
Thursday's Cable Top 5
Vikings-History 1.3/3.5
Pawn Stars-History 1.3/4.9
NBA Basketball-TNT 1.1/2.7
Big Bang Theory-TBS 1.1/2.5
American Dad-Adult Swim 1.0/2.3
Thursday's Top 5 Primetime Twitter Ratings
Scandal-ABC 584,900 Tweets
Grey's Anatomy-ABC 139,700 Tweets
The Vampire Diaries-CW 69,900 Tweets
American Idol-FOX 47,800 Tweets
Parks and Recreation-NBC 16,200 Tweets
Friday's Broadcast Top 5
Shark Tank-ABC 2.1/7.8
20/20-ABC 1.8/7.3
Hawaii Five-0-CBS 1.4/10.4
Grimm-NBC 1.4/7.8
Blue Bloods-CBS 1.4/11.8
Friday's Cable Top 5
NA
Friday's Top 5 Primetime Twitter Ratings
Hannibal-NBC 56,800 Tweets
WWE Friday Night Smackdown-SYFY 40,300 Tweets
Beyond Scared Straight-A&E 17,800 Tweets
The Tonight Show Starring Jimmy Fallon-NBC 14,800 Tweets
Undercover Boss-CBS 3,100 Tweets
-Vikings Season 2 Premiere
delivered 3.6 million viewers. 1.7 million A18-49. This puts it third overall as cable's top program to date with only The Walking Dead and American Horror Story in front of it. 
THE SHOWS
ACADEMY AWARDS RED CARPET COVERAGE
Red Carpet Crew recap: Ryan's white on white tux was fine, Giuliana's dress was hideous, Ross just bugs me altogether and I REALLY want Kelly to get rid of the lavender/grey hair already
Viola Davis lost a ton of weight, but now she sort of looks like a man with cockeyed boobs
Kristin Chenowith's dress was very pretty but from above you could see EVERYTHING
Liza Minnelli's face just keeps getting tighter and tighter. Only Liza could get away with a blue streak matching her blue pantsuit 
Olivia Wilde was the most beautiful pregnant person ever. Her Valentino dress was perfect. Jason Sudekis's button covers were cool but I didn't like the bow tie not matching his suit. Loved that he was studying the names for his presentation while walking the Red Carpet. Maybe John Travolta should have done the same thing?
The neckline on Portia DiRossi's dress had to bug the crap out of her all night. I bet she SO regretted her choice about an hour in.  
The pointy finger nail trend is a problem for me, but hey MOM...good news for you...it's back, you're trendy again! 
Amy Adams looked beautiful and classy in her blue Gucci dress
Hopefully Barkhad Abdi now has dental
Idina Menzel's green dress and crazy bling was pretty awesome
Kristen Bell and Dax Shepherd looked really good together
The 12 Years a Slave guy's sister sent a video to Ryan Seacrest from the CNN news desk...over achievers make me sick
Kellan Lutz's tux didnt fit right and I hate the shiny material it was made of
I know I'm going to go against the grain here, but, Lupita Nyongo's dress wasn't right for her. She looked to harsh with that headband and then if you have NO boobs get a dress to deal with that situation right. I sort of felt that if we didn't know that Lupita was a girl, you could possibly think she was a guy in "transition". Okay I'm ready to accept the crucifixion.
John Legend and Chrissy Teigen always look good. Loved that Monique Lilier gave Chrissy some pockets in that dress. Still not sure how she gets any air in that tiny nose
If you cut the bottom of Anna Kendrick's dress off it would have been perfect for an Olympic figure skater to wear 
Pharrell left his hat, the bottom of his pants and his socks backstage apparently
Laura Dern's dress was SOOOO tight up top that she had back fat and over abundance of upper chest skin. Is there a name for that?
Julie Delpy's dress was HORRIBLE 
Michael B. Jordan is a fave. Good to see an FNL'er on the Red Carpet 
Naomi Watts's dress was beautiful, but she should have bagged the necklace, she didn't need it. Awesome art deco bag too
June Squibb's dress was very appropriate. So were the enormous emerald earrings 
I hope that Jimmy Fallon and Joseph Gordon Levitt get along. I'm adding him to my sleepover list. 
Jared Letooooooo was tooooo cute with June Squibb 
Calista Flockhart aged quite a bit. Now she doesn't look too young for Han Solo anymore
Apparently Ryan Seacrest hung out with Jared Leto's Mom at a basketball game the other night. So Ryan could end up becoming Jared's step dad. Look at me starting rumors. 
Benedict Cumberbatch is a very strange looking guy
Kevin Spacey in a blue tux...perfect. My son drew my attention to his exceptionally large ears
Jessica Biel's dress reminded me of Easter
Bette Midler looked very nice and is a lot younger than I thought (68) 
Kerry Washington is SO having a girl and has definitely gained more weight than her OBY/GYN has advised
Sarah Paulson's dress matched her skin...no likey
Cate Blanchett's dress matched hers and Sarah Paulson's skin but I did like it. I just didn't like those earrings 
If You See Something Say Something: Mysterious creepy African American woman looking like she was sneaking into the Oscars or something...did you see her?
Matthew McConaghey's Mom was beautiful, so was his wife in pink. I didn't love the  White jacket, black vest super white shirt
Jennifer Lawrence fell on the red carpet, hilarious. She thought so too!
Midway through both E! and ABC's Red Carpet Coverage huge lull, no stars, it became coverage of the coverage. WTF???
Jonah Hill and Bradley Cooper together with Robin Roberts was cute
Julia Roberts dress was hideous but love her anyway. Do you think she's had any work done? 
Jimmy Kimmel's skit on ABC where he jumped through the TV and snagged a couple for their mean tweets was hilarious
Will and Jada irritate me
Sandra Bullock looked lovely in Navy
ACADEMY AWARDS
The Oscars are coming, The Oscars are coming and Ellen's outfit was perfect right? (Paul Revere reference...hope that made sense)
The real Captain Phillips and the real Philomena in the house
Heroes in Hollywood was the theme of the show 
John Travolta's hair looked good but he overdid the bronzer
Leonardo DiCaprio didn't look that impressed with the fact that Meryl Streep had been nominated 18 times
Ellen killed, kept it relatively short and we were rolling by 8:40pm with the first award
Anne Hathaway looked good but she still bugs the crap out of me
Jared Leto is just perfect. I hope that he gets along with Jimmy Fallon and Joseph Gordon Levitt. I'm going to need another pull out couch and more snacks.
Enough already. Bradley Cooper and Jennifer Lawrence NEED to be together
Samsung integration alert
Why do I sort of feel sad when I see Jim Carrey?
Pharrell DIDN'T forget the hat...LOVE "Happy" and seeing the "A" listers out of their seats dancing! 
I always think that Samuel L. Jackson is going to scream at someone or something at any given time
Double kisses take up extra time...one kiss please Great Gatsby chick.  
Bradley Cooper's date had no idea who Harrison Ford was. Harrison seemed like he was struggling to get the words out no? He's 71
Channing Tatum's HOT! 
Ellen's consolation prize idea was cute...lottery tix
I admit I had no idea who Kim Novak was when she first walked out with Matthew McConaghey. I had to look her up
Winner of Best Animated Short...Shakey McShakester
Sally Field's looking good...she's 67
Okay so I hope that Jimmy, Joseph and Jared will all accept Zac Efron to the sleepover too.
I didn't remember the song from HER, and I didn't love it so I took a bathroom break 
Goldie and Kurt looked so proud of Kate. Kate DID look lovely
Ellen's ordering pizza...let's see who actually eats on camera
Bradley Cooooooper
Darlene Love's spontaneous song got people off their feet. I didn't move from my couch
FRANK UNDERWOOD! Loved that Jennifer Lawrence and I said the same thing at the same time...see Stars...they ARE just LIKE US!
Just leave the camera on Angie and Brad...that makes me happy
Nice diamond pin Tyler Perry. Why do I think that Oprah bought it for him?
9:54pm, Ellen went with the white tux and sneaks
Brad Pitt is STILL and will forever be...HOT
10:01pm level 329 of Candy Crush completed
Ellen and Liza selfies. I think David O. Russell photo bombed it
Ellen's group selfie, best photo ever
Friday Night Lights ALERT...Michael B. Jordan in THE house
Charlize Theron toooooo pretty
What's the black film ribbon on the lapel represent? 
What do you think Christof Waltz said to Lupita when she won? 
Lupita so beautiful and SO eloquent and perfect to play the Willie Wonka song to play her off the stage
I stand corrected, quite a few celebs were SO hungry after starving for weeks, they actually ate the pizza.
That movie museum plans look CRAZY
It's hard to tell of Gaborey Sidobey's eyes are open or closed
Whoopi was doing the Julia Roberts button down shirt tucked into a gown thing. Didn't like it on Julia, didn't like it on Whoopi

P!NK!!!!!!

WWTM FACT: I've NEVER seen The Wizard of Oz all the way through...I get totally scared and freaked out
Ellen in a dress! Funny, but not worth the time it took for the big changeover
Jennifer Gardner will be the first girl invited to my sleepover with Jimmy, Joseph, Zac and Jared. I'm betting she's an ice cream person.
I always get Chris Evans and Chris Pine confused 
Tuesday's episode of The Goldberg's looks like a good one
In Memoriam time...then Bette Midler "Wind Beneath My Wings" Standing O and I admit, she got me.
Kate Hudson's Mom looked FROZEN just like the movie
John Travolta's hair had me mesmerized and then after rewinding a few times, I came to the conclusion that he introduced Adele Dazeem and NOT Idina Menzel. That'll haunt him and be played on a loop for eternity
Idina Menzel's too good. I was lucky enough to see her in Rent and in Wicked. Tooooo talented
No lip syncing at the Oscars
I saw Gravity...I didn't love it. Was it me? 
"Let It Go" winners acceptance speech - well done
Ellen got a lot of pizza dough out of the "A" list...Harvey Weinstein coughed up 200 bucks alone
Angelina Jolie and Sydney Poitier...I honestly could stare at Angelina Jolie forever. For the record Sydney Poitier is 87 years old
I really loved Philomena. Bummer it got so lost in the shuffle
Cate's speech killed
Jennifer Lawrence fell earlier in the evening on the Red Carpet so no need to reprise her performance from last year DURING the show
We waited for the "Alright, Alright, Alright" and the "Just Keep Living" and we got it. Another great speech from McConaghey even though I don't think any of that hero conversation actually happened
Best Picture: 12 Years a Slave...Star of the show...ELLEN!
AWARD RECAP
Best Picture
- 12 Years a Slave-CHECK
Best Actor
- Matthew McConaghey-CHECK
Best Actress
- Cate Blanchett-CHECK
Best Supporting Actor
- Jared Leto-CHECK
Best Supporting Actress
-Lupita N'yongo-CHECK
Best Costume Design
-The Great Gatsby
Best Makeup/Hair-
Dallas Buyers Club
Best Animated Short
-Mr. Hublot
Best Animated Feature Film
-Frozen
Best Visual Effects
-Gravity
Best Live Action Short
-Helium
Best Documentary Short Subject
-The Lady in Number 6
Best Documentary Feature
-20 Feet From Stardom
Best Foreign Language Film
-The Great Beauty
Best Sound Mixing
-Gravity
Best Sound Editing
-Gravity
Best Cinematography
-Gravity
Best Editing
-Gravity
Best Production Design
-The Great Gatsby
Best Original Score
-Gravity
Best Original Song
-"Let It Go"- Frozen 
EGOT AWARD WINNER ALERT for Robert Lopez
Best Adapted Screenplay-
12 Years A Slave winner was ULTRA serious, no???
Best Original Screenplay
-Spike Jonze for Her WOW! That one I got wrong!
Best Director-
Alphonso Cuaron
VIKINGS
Vikings was back on Thursday night and started out with a big time brother against brother bloody brawl. Not sure why Rollo chose not to wear a shirt or armor during the battle. Bit of a show-off I suppose. "Look at my overdeveloped pecs."  "Look at how much blood I spilled."  None of that mattered, he lost the battle and was locked up. The gods were on his side though. Some regular dude who stood on a sacred stone said that the gods wanted Rollo set free. So he packed it up and left the village since everyone hates him now. After that you'd think Ragnar could breathe easy, but he didn't get a chance. That princess he cheated on Lagertha with last season showed up preggers. Ragnar thought an open relationship where they all lived together was a greatttt idea, but Lagertha would have none of it soooooo she packed it up and left too. Bjorn, Ragnar's son (wish he was younger so I could call him Baby Bjorn) was going to stay with Ragnar but changed his mind and left with his Mom. My guess is that they'll both go hook up with Rollo and come back to the village in the not so distant future. 
HITRECORD
I don't have the Pivot network on my cable system, but the folks at Pivot were nice enough to send me the entire first season of Joseph Gordon Levitt's amazing show HitRecord. I'm guessing none of you guys have ever seen it even though I begged anyone who has Pivot to watch it a few weeks ago. This show is so cool, interesting and innovative.  The first show was about the Number 1 but there was a show about trash, space, the other side, money patterns and more. I loved the one about space. You have to see it to understand what it's all about. I still think it's a game changer and just want people to check it out. If Joseph Gordon Levitt is miraculously reading this blog. Bravo bud.
EPISODES OMG, best episode so far. The scene with Matt LeBlanc and his Dad was classic. I have no idea how many times the "F" bomb was dropped, but it could have given Wolf of Wall Street a run for its money. Carol confronted Bev about the secret meeting with FOX but since Bev knew nothing about it they checked in with Sean who came clean.  Castor had his meds JUST right but decided to thrown them all out the window and crashed...mentally, not physically but I guess he had some spares at home because he was better the next day for the meeting with his boss. Of course Carol saved the day and served up Bev and Sean's show. Now she's got to figure out how to keep them from heading home. 
GIRLS
Who eats salad in the middle of the street? Hannah does
Whose aunts are out of their minds? Hannah's 
Whose grandma is June Squibb? Hannah's
Whose Mom wanted her to lie to her dying grandmother about marrying Adam? Hannah's
Who calls their grandmother Flo, Flojob? Hannah does.
Whose cousin Rebecca is a total b*tch? Hannah's
Whose relatives sat around divvying up their Mom's drugs? Hannah's
Whose relatives were fighting over grandma's ring? Hannah's
Whose cousin calls her privates a "chachi?" Hannah's
Whose family made a scene at the hospital? Hannah's
Whose Mom is brutally honest with her daughter? Hannah's
Whose dress revealed way too much back fat-Hannah's
Who wants this season to end? ME! 
THE OTHER STUFF 
If you've been watching my FBFF's show, then you know that the Mayor of Chicago, Rahm Emmanuel, challenged him to take the Polar Plunge into Lake Michigan yesterday to benefit the Special Olympics. My guy, dressed in a suit and tie showed up and hit the 10 degree water. He tweeted that he "Officially Plunged". Looking forward to hearing more tonight. Love that guy! 
The Independent Spirit Awards
were given out Saturday Night on IFC. 12 Years a Slave won all the big movie awards. Acting wise, seemed like a deja vu from all the other award shows. Cate, Matthew, Jared and Lupita.  
On a separate note,
The Razzie Awards
, the awards for the worst in film, were also given out on Saturday night. Worst Movie went to Movie 43. The Smith family cornered the market in worst acting trophies with Jaden taking home worst actor and Will taking home worst supporting actor and the two of them took home the worst screen combo award as well. I'm sure they're crying all the way to the bank. 
Monday's Trivia Question:
What drama school did Lupita Nyong'o graduate from?
WWTM-Kristy
Like me on Facebook at Watching Way Too Much
Follow me on Twitter at [email protected]
http://watchingwaytoomuch.com
[email protected]