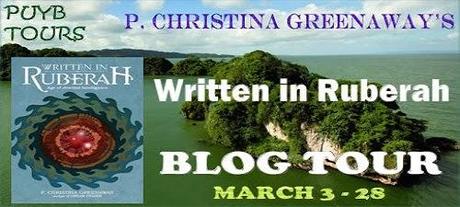 GUEST POST
HOW I CHOOSE THE SETTING FOR MY NOVELS
BY P. CHRISTINA GREENAWAY
I must fall in love with the setting for a novel, as that city or land must inspire me for all the time it will take to complete the book.

 
When I was seventeen, I lived in London. I had already decided I would see the world, as if that would be my life's calling. One day as I walked up Oxford Street toward Marble Arch, my glance fell on a photograph of New York City—a huge photo filling an entire shop window. I had seen glittering images of New York in movies and magazines, but this photo, shot at night and in black and white, seemed to catch the city-that-never-sleeps, sleeping. I glimpsed my reflection on the windowpane and felt the skyscrapers towering above me.

 

I perceived the rhythm of the city—not the frenetic day-to-day beat so often associated with New York, but an amorphous and malleable energy, which I like to think of as the spirit of the city. I felt it calling me. I moved to New York at age nineteen and began a long love affair with the city. I set my first book, Dream Chaser: Awakening in New York.
My second novel, Written in Ruberah is set in Cornwall, England, where I was born and raised. In this book I wanted to explore the character of Tamara, a beautiful nymph from an old Cornish legend whose father turned her into a river of tears, which formed the River Tamar.
I returned to Cornwall to delve deeper into my love for this land. I walked the banks of the Tamar, thinking about Tamara. I walked barefoot where the river narrows and streams under ancient Roman viaducts, wriggling my toes in Tamara's tears. I hiked sections of the coastal path that surrounds the whole peninsula. I sat on the rugged cliffs where I spent hours as a small child dreaming up stories of pirates and princesses in far flung lands. Lovers came to mind for my new story—lovers who must time travel to the ancient past to heal a rift that prevents them from being together. I needed an immortal—a guide who would help them. Tamara stepped into that role, appearing in my imagination as the luminous spirit of the River Tamar.
ABOUT THE BOOK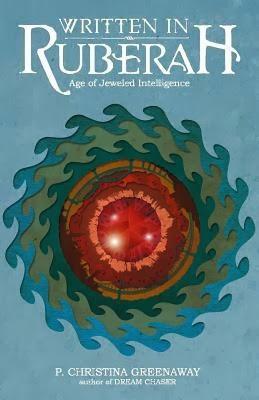 Title

: Written in Ruberah
Author: P. Christina Greenaway
Publisher: Girl by the Sea Publishing
Pages: 420
Language: English
Genre: Paranormal romance
Format: Paperback & eBook


TRAILER:

http://youtu.be/3tvUkabCafo




New York real estate broker Miriam Lewis takes off for a brief getaway to a remote inn on the rugged cliffs of Cornwall. Rest and romance with her boyfriend seem like the perfect cure for a life that appears to be going nowhere, and too fast.




Entering Cornwall, Miriam crosses the River Tamar and glimpses a luminous girl floating in the river. A memory from long, long ago begins to unfold in Miriam's thoughts—something about a promise she made to perform a selfless act of courage. Could it be true? Could she ever rise to such heroism or is it just a hallucination?




While at the inn, Miriam experiences a series of flashbacks from a life she lived in an ancient land called Ruberah. These startling images convince Miriam that she did write the promise and that she must keep it. But to do so, Miriam will have to let go of everything in her life and place her trust in a guide—the river girl—the wise and eternal spirit of the River Tamar.


Amazon


EXCERPT:




The light of the ley line locks onto their feet and forms straps similar in style to the sandals they wore in Ruberah. Kate grins. "Cool, right?"




"Cool."




"Ready?"




"No. Just kidding. Yes."




A thundering sound like the drumming of kettledrums blasts through the mine, and the ley line shoots forward. Kate and Miriam hold hands and whiz down the tunnel on the beam of red light. Huge rocks at the end of the mine slide apart, and the girl and the woman skid into the ocean. The ley line expands and encases them in a bullet of light that looks like a futuristic, high-speed railway car. Their globes collapse into rings of ruby light and lie around their necks.




"Brilliant!" Kate runs her hands through her hair and tosses it about her shoulders. "We traveled like this in the Time of Ruberah. We could turn the ley line into airships that carried a thousand people at a time, and we controlled our speed and direction from an astral disk—a soft, razor-thin computer we stuck into the palms of our hands, which was programmed to the astral sphere of the Ruby Kingdom."


Miriam tunes her out. Please God, she won't have to use this astral disk thing—it's hard enough to keep up with the computers of this world, let alone deal with some intergalactic system. She wonders what's governing their speed now, but doesn't ask. It might be Kate, in which case she'd rather not know. Foretune to travel well. Watching the waters of the Atlantic splash by, she tells herself that gliding along beneath the sea—breathing air without knowing where it's coming from, losing complete control of her life—is a good thing. Panic beats beneath her every breath.


PURCHASE AT:  Amazon




MEET THE AUTHOR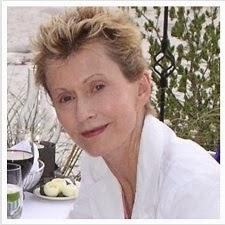 Christina Greenaway grew up in Cornwall, England in a small fishing village. One of her favorite pastimes as a child was to write a story, stuff it in a bottle, toss it into the sea, and imagine all her characters - pirates, kings, and others - come to life. Her life twisted and turned, however, in so many ways that she never ventured into writing until now, many years later. Her novels include themes generated from her life experiences including: trust, the fantasy parent, empowerment, work and travel and spiritual power.
Christina has worked at BBC radio in England, a NYC high-powered ad agency, as assistant to the president of a perfume company in France, as a partner for a frog farm in Costa Rica, and numerous other venues. She has traversed the globe.
She is the author of Written in Ruberah, published by Girl by the Sea Publishing, and Dream Chaser: Awakening, published by Girl by the Sea. You can visit Christina at
www.christinagreenaway.com
or her blog at
http://christinagreenaway.wordpress.com
.
WRITTEN IN RUBERAH TOUR SCHEDULE