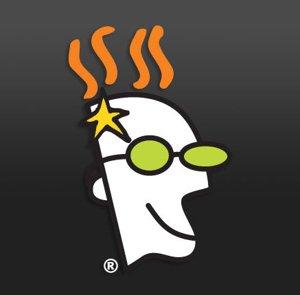 Godaddy.com asked me if I would run a post for a position they are seeking and it sounds like a great job with the title The Domains Partner Manager, which they say carries a six figure salary plus benefits (Medical and Dental Insurance)  and includes possible pre-IPO shares or options.
The job doesn't require you to move to Arizona or work out of any of Godaddy.com offices.
If none of you take it, I might, so you better get applying.
Here is the info:
GoDaddy Domains has a unique opportunity for someone who wants to be part of a great team managing a core growth segment for GoDaddy.
The successful candidate will be the primary point of contact for registry partners and responsible for managing their onboard experience and/or the on-going business relationship with GoDaddy.
The Domains Partner Manager will work across multiple organizations to develop, drive and execute a well-managed, profitable and growing business through relationship excellence and portfolio optimization practices. The role will require working collaboratively with Product Management, Legal, Finance and Marketing teams to deliver world-class business opportunities with maximum return on investment from an assigned portfolio of top level domains (TLDs).
As Partner Manager, you will formulate partner, business and product strategies with registry partners and internal core teams who collaboratively drive success for the Domains team. The role will add value by leading the development and execution of a GoDaddy partner strategy to grow the Domain's incremental product revenue, support the deployment of registry TLDs and develop and promote repeatable solutions relevant across multiple registries.
Accountabilities include consistent and vigilant partner pipeline management, partner readiness preparation, ability to deliver revenue and sales metrics by registry partner, participation in business strategy, marketing and account development discussions, pro-active communication to internal and executive management teams, and participation in and preparation for global industry meetings (ICANN).
Success is measured by the number of partner led/engage opportunities, partner-led wins/revenue/pipeline, partner attach and partner engagement rates/metrics that meet or exceed expectations, negotiating solutions to create win/win/win results for the registry operators, GoDaddy and ultimately registrants.
The role adds value to registry partners by helping them understand and drive new opportunities for their business and deepen their strategic relationship with GoDaddy.
Success is measured by partners who view GoDaddy as an enabler to their businesses and who rank their partnership with GoDaddy as 1 of their top 3 strategic partner relationships.
In order to meet these objectives, you will need to:
•Develop and execute quality partner engagement plans that align with the market needs and the Partner's Business Plan.
•Negotiate business terms with registry operators supporting the launch, execution and marketing of TLDs
•Develop and maintain broad and deep external partner relationships within the managed partners
•Ensure that cross-functional internal activities relevant to the launch and ongoing support of TLDs are well orchestrated with partner counterparts and leveraged across accounts and opportunities.
•Communicate the vision, strategy and capabilities of each partner, handing off opportunities to team members and providing feedback as needed.
Do you have what it takes?
•Excellent verbal and written communication skills with equally good listening, team participation and excellence in execution skills.
•Experience leading projects through partner or channel sales teams who rely on a range of internal individuals (marketing, technical specialists, domain services) to achieve their goals.
•Knowledge and experience in the Domains industry, understanding the drivers, business dynamics and policies relevant to the industry.
•A mix of business strategy, marketing and account development knowledge, with the ability to see the big picture.
•Proven experience creating win/win results.
•Strong analytical and organizational skills with an attention to detail
•Must be a self-starter with the motivation to get it done.
•Passion for sales within a technology environment and driving business value.
•Highly motivated contributor with a mature and positive attitude
•Proven experience working with partners on driving business solutions
•Strong business and financial acumen
•Accustomed to reporting to and working with executive management
•Motivated team player with ability to lead group to a positive outcome
•Minimum of 5 years of management or demonstrated relationship management success and account growth.
•BS/BA degree mandatory and MBA a plus.
As a part of GoDaddy's team, you help drive GoDaddy to its next level of domestic and global growth. From Marketing to Finance, PR to HR, our professional staff support and execute a successful business model that allows us to fuel success for countless entrepreneurs and innovators around the world.
Are you ready to GO with us?
When you GO with GoDaddy, you have the opportunity to be part of something special by making a meaningful difference in the lives of our customers. Their success is our success.
Here's what you need:
•Passion to contribute to a truly exceptional customer experience, no matter your job title
•Understanding that innovation and creativity is a part of what we do every day
•Agility and action orientation – we move at the speed of tech
•Understanding of the privilege and obligation of being part of a team
Here's what we'll provide:
•A fun, dynamic and challenging work environment
•Formal and informal opportunities and support for ongoing learning, growth and development
•Team building activities and recognition
•Competitive base plus bonus incentive
•100% employer-paid medical, dental, and insurance coverage for all benefit-eligible GoDaddy employees
GoDaddy's philanthropic work supports a wide variety of charitable and community organizations dedicated to causes including women and children, domestic violence, child abuse, teenage homelessness, animal shelters and more. Visit www.GoDaddyCares.com for more information.
GoDaddy is proud to be an equal opportunity employer.
If you are  interested in this position, you can email Linda Zaruches directly at [email protected] or call 480-505-8800  x4512.