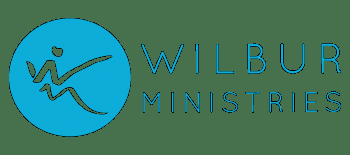 WORSHIP LEADER PAUL WILBUR'S ROAR FROM ZION BECOMES IMMEDIATE BESTSELLER
Cross-Cultural, Multi-Lingual Wilbur Recorded Album In Jerusalem During Israel's 70th Anniversary
Album Launch Event June 7 In Jacksonville, FL To Be Live-Streamed Recording Marks Wilbur's Venture3Media Debut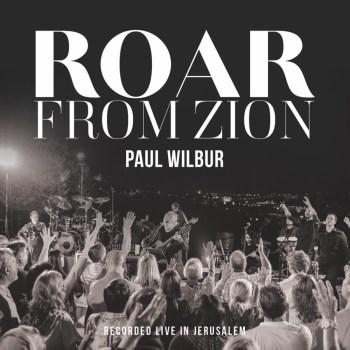 Preeminent messianic worship leader and Dove Award nominee, Paul Wilbur, who has sold over three million albums globally, released Roar From Zion through his newly formed partnership with Venture3Media (V3M) April 5. The 14-track album, and companion DVD, is a live worship experience recorded at The Pavilion in the heart of Jerusalem, Israel during the Feast of Tabernacles and the 70th anniversary of the rebirth of the State of Israel.
Selling more than 20,000 CD/DVD copies in the first month following its release while hitting No. 3 on the iTunes Christian / Gospel chart, the new project features Wilbur along with internationally known recording artist and Los Angeles-based TV Host Shae Wilbur. Roar From Zion also features Joshua Aaron, Sarah Liberman, Beckah Shae, Ryan and Marie Hodges and a world-class band made up of both Israeli and Arab instrumentalists and Nashville-based musicians.
"The music invites the King to Roar from Zion and Thunder from Jerusalem!" exclaims Wilbur, referencing the Old Testament prophet Joel (Joel 3:16). "These are songs that declare the Kingdom that is coming, and the glory of the King!"
Roar From Zion further includes the sounds of the Nashville String Machine with orchestrations by Paul Mills, and an Israeli choir made up of young Christian Arabs, Messianic Jews and Christians from all over the globe. The resulting album is a unique, Middle Eastern-inspired recording that sounds simultaneously ancient and fresh with songs that are sung in English with some phrases in Hebrew.
"We had a microcosm of Heaven worshipping together," declares Wilbur at Hallels.com. "This happened at a very prophetic time: the 70th anniversary of the rebirth of Israel, the 50th anniversary of Jerusalem, the 500th of the Reformation, the 100th of the Balfour Declaration, the Feast of Tabernacles, and the 20th anniversary of our landmark recording 'Jerusalem Arise!'"
"We believe these sounds will ignite the heart of the Church world-wide for the restoration of Zion, the spiritual foundations of the Church," adds Wilbur. "Roar From Zion offers new dynamic songs of praise and worship to present before the King of all kings! Lion of Judah…ROAR!"
Following the release of landmark albums such as Shalom Jerusalem, The Watchman andJerusalem Arise! that have helped shape the worship of Messianic and Evangelical churches and congregations around the world, Roar From Zion is comprised mostly of original compositions along with brand new recordings of Wilbur's fan favorites "Days of Elijah" and "Adonai."
Sharing the new music live in concert around the world, Wilbur returns home to Jacksonville, Florida, June 7 for the official Roar From Zion launch event to be held during the "First Friday" worship service at the Celebration Church Arena campus. This event will also be live-streamed for hundreds-of-thousands of people expected to tune in online.
Wilbur, who has recorded albums in several languages, has been sharing a unique Kingdom message that reaches beyond cultural, social and political borders for more than 40 years. Whether he's singing to packed soccer stadiums throughout Latin America, Africa and Asia, or bringing his message directly to the people of Israel, his distinctive songs of prophetic praise and worship have reached millions.
"Ninety countries have heard our songs live and in person, in five recorded languages, and we are not finished yet by a long shot," says Wilbur. "We will continue to declare His praises in the earth wherever He leads and as long as He gives us breath!"
The complete Roar From Zion track listing follows:
Prologue – Roar From Zion Overture (Live)
Roar From Zion (Live)
Song of Victory (Live)
Adonai (Live)
B'elohim / Forever Amen (Live)
It Is Good to Praise the Lord (Live)
The King Is Coming (feat. Beckah Shae) [Live]
You Are Holy (feat. Joshua Aaron) [Live]
Your Love Is Far Better (Live)
Even So (Live)
Endless (feat. Shae Wilbur) [Live]
O We Praise (feat. Ryan & Marie Hodges) [Live]
Days of Elijah (Live)
Great Is the Lord (Hallelujah) [feat. Sarah Liberman] [Live]
For all the latest Paul Wilbur and Roar From Zion news and information, go to www.wilburministries.com, Facebook, Instagram, YouTube and Twitter.
About Paul Wilbur: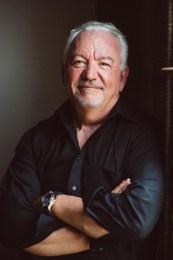 In thousands of concerts, numerous recordings and over three million units in album sales, Wilbur speaks a language of melody and meaning that goes straight to the heart. His musical history goes back to the mid-seventies when he was a college student studying to be an opera singer and cantor, before a born-again experience took him in a radical new direction. From there, he went on to co-found Harvest, an early Jesus Movement band, and subsequently formed Israel's Hope, dedicated to bringing the message of the gospel back to the heart of the chosen people. His cross-cultural, multi-lingual ministry would in time take him to every continent on the globe, playing before audiences in far-flung locations ranging from Africa to China and Kuwait to Cuba.
The contact for booking Paul Wilbur for concert, speaking or other personal appearances is: Debbie Buckner, [email protected], 904-565-9909 ext. 3.
About Venture3Media:  Venture3Media is a global music label and song publisher with sales, marketing, promotional, radio, television and movie expertise. V3M provides distribution platforms across all digital channels, including but not limited to Spotify, Apple Music, iTunes, Amazon, Deezer, Tencent, 7Digital, Google Music, YouTube Music, Facebook, Pandora, Tidal, Sirius and Rhapsody. Physical distribution includes online retailers such as Amazon, national retail chains, sub-distributors and internationally through well-established licensee's and distributors. V3M is excited to build a global ecosystem to give platform, positioning and visibility to artists and ministries.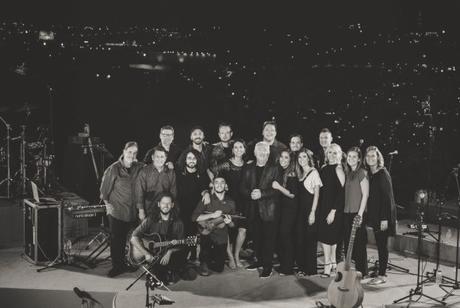 Paul Wilbur is pictured with the Roar From Zion band in Jerusalem.
~ ~ ~ ~ ~ ~ ~ ~ ~ ~ ~ ~ ~ ~ ~ ~ ~ ~

It would be great if you would stay connected with me!! You can follow me on Twitter @DebiL1611, like me on Facebook at 2014 and Beyond, circle me on Google+, follow me on Tumblr, Instagram and Bloglovin', subscribe on YouTube, or connect with me on LinkedIn and Pinterest.

Please make sure to visit my homepage and subscribe to my blog for more great posts on running, fitness and lifestyle topics as well as food, product, music and book reviews, and more!