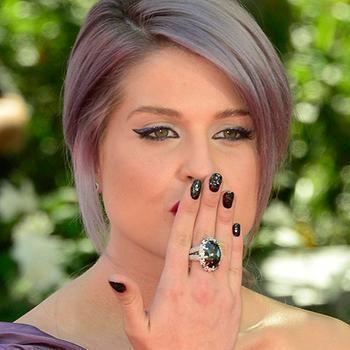 Kelly Osbourne Wears $250,000 Nail Lacquer At 2012 Emmys
One of the latest new hot trends for the nouveau rich is bedazzling nail art done with gemstones. The new trend was very apparent at all of the year's red carpet events with stars sporting blinged-out nails to show off all of their other bling. After some investigating, we came up with this collection of the top five most expensive nail art in the world.
#1. Azature's Black Diamond Nail Lacquer Needing something to show off that little black dress? A quarter of a million will get you a bottle of black diamond nail lacquer by Azature. The Hollywood-based jewelry couturier who caters to celebrities like Rihanna and Beyonce was inspired to produce the polish to honor his love of black diamonds. He calls his polish the "ultimate fine jewel."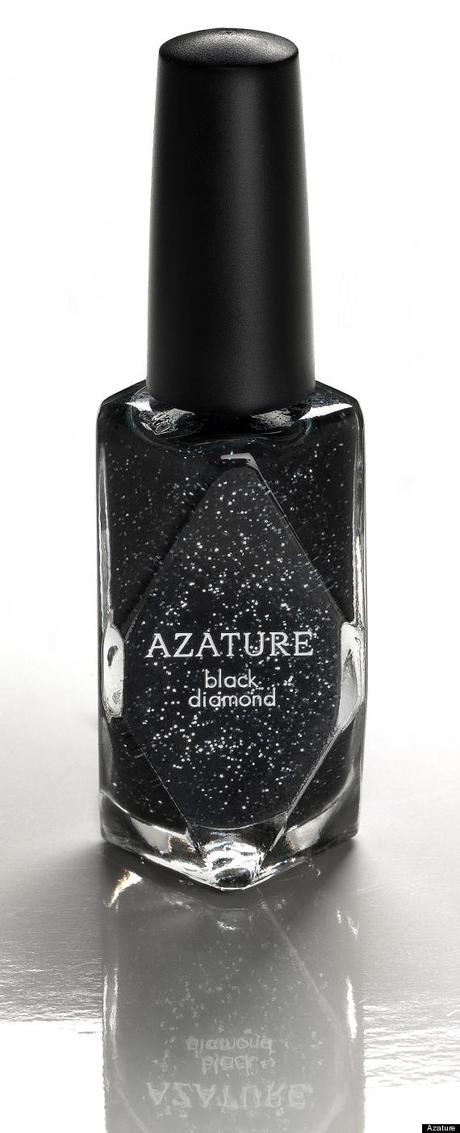 #1. Iced Manicure by Cherish…ME
For a cool $51, 000 bucks, your nail tips can be frosted with sparkly diamonds. The owner of the salon called Cherish…ME (the ellipsis is a part of the name) and her team of diamond manicurists require a consultation. Then you are all set to have your talons iced with 10 carats worth of diamonds.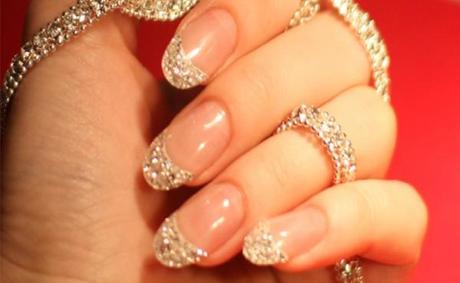 #3 Gold Rush Nail Polish by Model's Own
For nails of gold leaf that sparkle like thousands of tiny diamonds, try Gold Rush nail polish. British-based company
Models Own
has it on the market for $130,000. The nice thing about Gold Rush is that when the bottle is empty and all the polish is used up, you are left with a bottle that has a lid of yellow-gold encrusted with 1118 diamonds.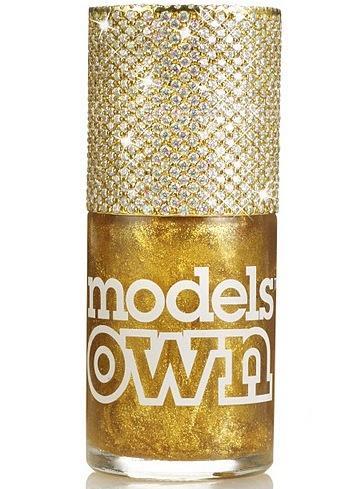 Models Own
4. Diamond, Sapphire or Ruby Nail Art  Master manicurist Leighton Denny began giving his jewel-coated manicures in 2005 at the Urban Retreat Day Spa and Salon on the fifth floor of Harrods in London. For $32,000, the patron can get a coating of sparkly diamonds, sapphires or rubies. The pricey manicure was so popular in 2005 there was a waiting list of 175 ladies that included Arab princesses.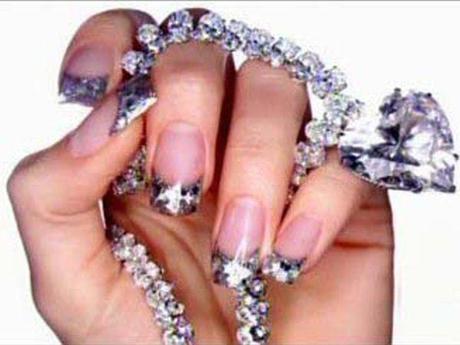 #5. Bijule Nail Rings If you are a bit concerned that these world's most expensive nail polishes and bejeweled manicures are consumable (after all,nails do grow) you may want to opt for nail rings instead. Jules Kim, the creator of Bijules, offers serpentine nail rings. The diamond pave ones are $8,000 each. Beyonce wore a whole set while filming her video sweet dreams.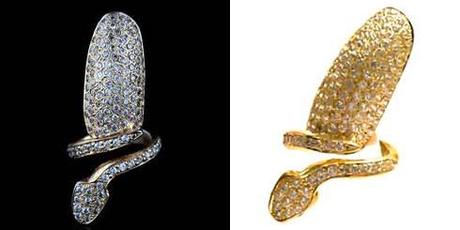 Expensive nail art seems to be here to stay. We will be watching the fingertips that walk the red carpets.