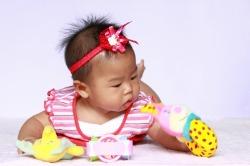 Are you planning on returning to work after your maternity leave is over?  If so, you need to begin thinking about where you want your child to go to  daycare at while you are at work.  In fact, you need to begin your researching your options roughly five or six months ahead of time to ensure that you will have a secure spot for your child.  Many providers generally have a waiting list, especially, at the more popular daycare centers and reputable home daycare centers.  Your newborn can't attend any type of daycare center until he or she is 6 weeks or older.
Disclosure:  This post is for informational purposes only.  The opinions in this post are my own and is based upon my own experiences with finding a suitable daycare provider that I trust to watch my children.
Do Your Research Carefully Before Deciding on the Type of Daycare to Use?
It is best to do your research before deciding on the daycare center that your child is going to spend a majority of their time at, while you are at work.  A daycare center often has set hours that they are open and most will charge you if you are late picking up your child.  I personally use a daycare center for my child because I never have to worry about the teacher being sick.  A home daycare may have set hours but they might be a bit more flexible with pick up times if you talk to the director in advance.  Usually home daycare centers are a bit cheaper because they can set their own rates.  However, both types of daycare centers are licensed by the state and must follow their specific rules.
Plan to Visiting Your Child Care Choices Before Making a Final Decision
Once you have narrowed down your options, it is best to go and visit each of the daycare centers individually.  While you are visiting the daycare center, this is the perfect time to go over the following: fee schedules, vacation policy, ask if they have an open door policy(where you can stop by at any time without notice to check on your child), do they have cameras installed to monitor the workers/rooms, sick policy, feeding schedules, nap schedules, and discipline policies.  Most directors will also give you a tour of their facility so that you know where your child will be staying.  It is important that you pay attention to the child to adult ratio.  Also, look for the following potential red flags: Is the room clean, do the workers seem friendly, how are the workers handling the current children in the room, do you feel it is a safe environment for your child to attend, and do the workers seem happy.  If you have older children, always schedule a time when your child is available and  visit the daycare center.  You want your child to be able to come meet his or her new teachers and to play for a little while.  This will allow you to see your child interact with the other children and teachers.  You will also be able to determine if your child feels comfortable in the environment.
What to Know Before Choosing a Home Daycare Provider?
If you decide to use a home daycare center, ask the provider to give you a list of references.  A provider who isn't willing to give you references is probably bad news and you want to find another place to care for your child.  Once the provider gives you a list of references, it is important that you call and speak to the parents of other children.  Ask the questions about the center, the teacher, and any other workers that maybe helping or around your children.  State licensed home daycare centers often require background checks on all members of the household, check your state daycare licensing office for more information.  If the state mandates this policy, ask to see their background check.
What to Know Before Choosing a Daycare Center?
If you decide to use a daycare center, you can ask the director for references if you want to verify that the center is safe and well run.  Another way to get feedback on a daycare center, is to search for the center on the Internet and browse parent feedback.  This will give you an idea of how the center is run.  All state licensed daycare centers must have background checks on each and every worker in the facility.
Place Your Name on the Waiting List Immediately When You Find Suitable Child Care Arrangements
Once you are comfortable with a daycare facility, you should put your name on the waiting list immediately.  Once your baby is born and you know a general idea when you will be returning to work, you should immediately contact the daycare provider and make specific arrangements for your child to start daycare.  You will also want to verify that they will have a spot available for your child, if not you will need to make alternate plans until they have a spot available for your child.  A waiting list doesn't commit you to bringing your child to the specific daycare center.  However, let the provider know if you find another provider or change your mind so that they can remove your name from the list.
For a list of home daycare providers and daycare centers in your area check with your state local daycare licensing agency for a list of licensed providers.
To get weekly updates to Uplifting Families, please subscribe to my newsletter or join in the conversation with me on Twitter, Facebook, Pinterest, and G+.
What type of daycare center did you choose for your child: home daycare center or a daycare center?