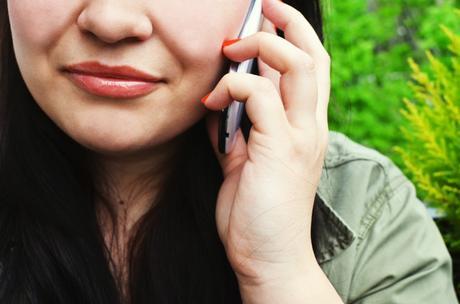 NEWS COPY
Women spend more than two days a year on the phone - just to their mum, a study has revealed.
Researchers found women will spend just over an hour a week - which amounts to almost four and a half hours a month - talking to their mum about day-to-day life, their work and relationships.
In comparison, men will spend just over half an hour a week talking to their mum on their phone - almost half the time women do.
And one in five men confess they never call their mum 'just to talk', instead only picking up the phone when they need something.
The study, commissioned by the Post Office to coincide with the launch of its Post Office Mobile service found another one in twenty even claim they never talk to mum on the phone.
Professor Sir Cary Cooper of Manchester University said: "Women have always been more family-centred and concerned about their children, siblings and parents.
"That women call their mums more often to find out how they are and to have a general chat, whereas men tend to call for a specific reason or to get information from their mother, reinforces women's more caring role and predisposition.
"Women also have more emotional intelligence or EQ which means they are more inclined to provide social support to their parents, in this case their mother."
The study, of 2,000 Brits found 81 per cent of women often have long conversations with their mum, with 26 per cent of women speaking to their mum on the phone at least once a day.
Just 20 per cent of men pick up the phone to talk to mum daily.
Instead, more than one in ten blokes admit that it's often their mum who picks up the phone - to remind them they need to do something.
Seeing how mum is was found to be the most common reason for picking up the phone followed by just wanting a chat or catch-up and to ask them to do something.
Other reasons include wanting advice or to complain about work.
It also emerged almost half of those polled believe they spend less time talking on the phone now than they did ten years ago.
Six in ten even admit there is at least one person they usually avoid calling or talking to on the phone, with more than one in twenty claiming there are ten or more people they currently screen.
Further to this, more than a quarter of Brits say they don't like talking on the phone at all, with complaints that it takes up too much of their time, they feel awkward or they just prefer to send a quick text message instead.
One in ten admit the expense of making phone calls is another key reason for not picking up the phone.
The research also shows that women spend the equivalent of almost six days a year chatting on the phone.
That is two hours and 43 minutes talking on the phone each week to friends, family, colleagues and even call centres, which amounts to more than 141 hours a year.
In comparison, guys are on the phone for just over two hours a week or five days a year.
Professor Sir Cary Cooper of Manchester University added: "The fact that the findings suggest that people are talking less on the phone because they lead frenetic and busy lives, and probably communicating more by texts and emails, is a sad commentary of our times.
"You need to invest in relationships by face-to-face communication or by phone, and not just through social media. This will unfortunately have a negative impact on the quality of our lives in the long run.
"Talking face to face or on the phone with people can help to build meaningful relationships, which can ultimately enhance our wellbeing and quality of life."
Geoff Smyth, Head of Telecoms, Post Office, said: "We understand the value in talking over the phone.
"It is so easy for things to get lost in translation over digital formats and, when it comes to engaging with loved ones, conversation over the phone is second only to face to face engagement.
"It is because of this that we have created the Post Office Mobile service that will give our customers more value for their money and encourage them to pick up the phone for longer without breaking the bank."
The research was carried out to coincide with the new Pay-As-You-Go service from Post Office Mobile, which will run on the EE network and enable customers to pay less as they go.
Designed to offer great value and transparency to the nation's 36 million pay-as-you-go users (44% of the mobile market), calls to both landlines and mobiles are just 8p per minute standard rate - up to 77% cheaper than some of the other main providers - and 10p per text. Customer top-ups will be doubled; for example, if you top up £10 in any 30 day period, you will receive £20.
The free credit lasts for 30 days, helping to keep the nation talking for longer. Bundles can also be bought at competitive prices, starting at just £5 for 250 minutes, 3,000 texts and 500MB of data.
Top ten reasons for calling mum
1. To see how they are
2. For a catch-up or a chat
3. To ask them to do something
4. To find something out about another member of the family
5. For cooking advice
6. To complain about work
7. For health advice
8. For parenting advice
9. For financial advice
10. For relationship advice
ENDS
Phone to mum -News Copy