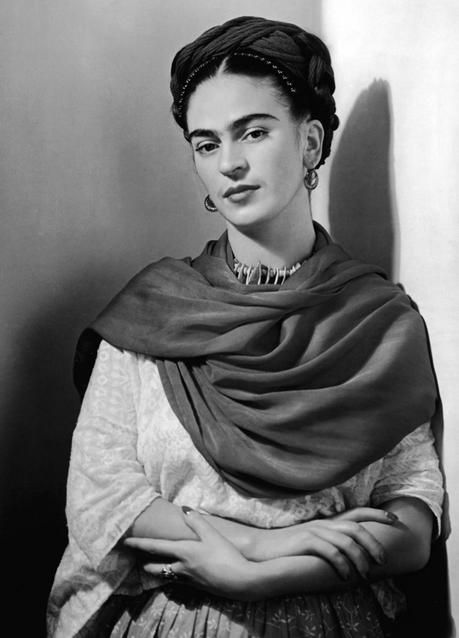 Latina icon Frida Kahlo was a Mexican painter who is best known for her surrealist self-portraits, depicting her intense emotional and physical pain.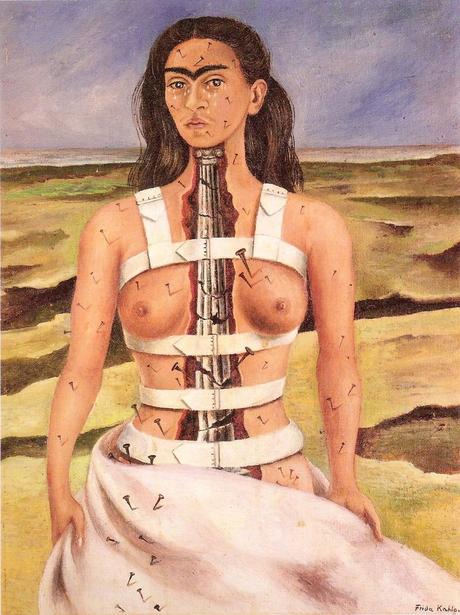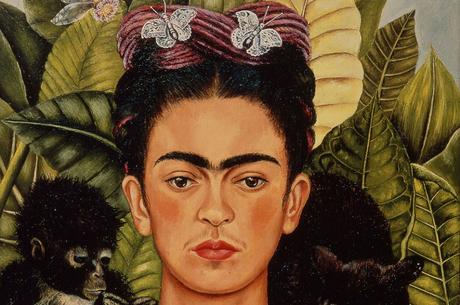 She was three years old at the onset of the Mexican Revolution.Frida was not a stranger wither to pain or to physical disfigurement. She contracted polio at the age of six, which left her right leg thinner than her left, a fact which she disguised by wearing long skirts.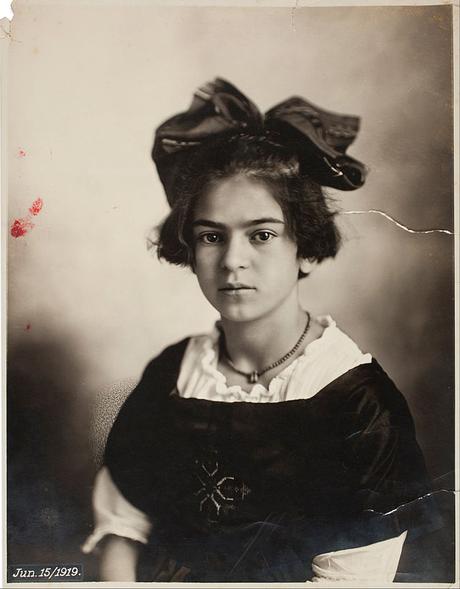 When she was a student at the Preparatoria in 1922, she was in a terrible bus accident. A trolley collided with the bus that Kahlo was riding in, and she suffered sever injuries, including a broken spinal column, broken collarbone, broken ribs, broken pelvis, and her right leg was fractured in eleven different places. Her right foot was also crushed and dislocated, as was her shoulder. The bus' iron handrail also pierced her abdomen and uterus, leaving her barren for the rest of her life.
She approached Diego Rivera, a renowned Mexican muralist, for advice on her paintings. He did more than gave her advice, and the couple was soon married. Kahlo and Rivera had a tumultuous relationship, both of them having hot tempers and extramarital affairs.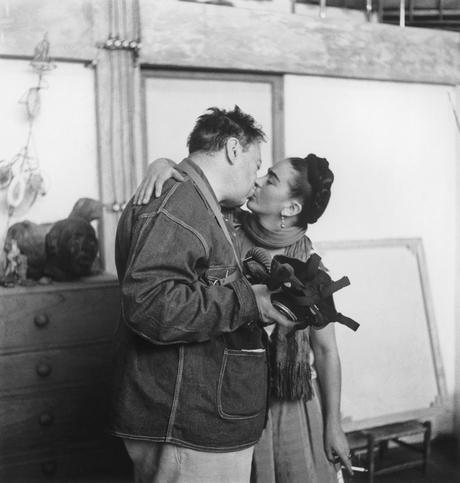 Kahlo died one week after her 47th birthday. The official cause of death was a pulmonary embolism,although an autopsy was not performed, and some suspected it was a suicidal drug overdose. She was at first remembered only as Diego Rivera's wife, but has since enjoyed a surge in popularity with the artistic movement of Neo-Mexicanismo. Her legacy now includes a number of books and feature films, and exhibitions of her works, which have been placed on United States postage stamps as well as Mexican currency.