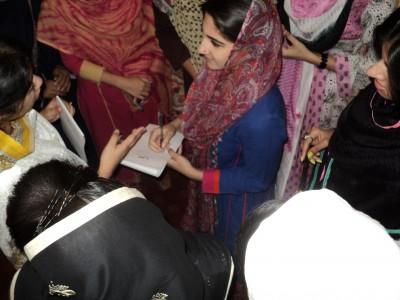 "Online media is becoming the most popular, and for sharp career growth, one would have to embed technology in practice" – Daily Dawn, the largest circulated English Daily in Pakistan quoting Hammad Sddiqui, Deputy Country Director CIPE-Pakistan.
This certainly is the Social Era, where more and more people are getting connected via Facebook, Twitter and other similar platforms. Social media is now also considered an essential tool for journalists. In Pakistan there is a growing number of young journalists, working both in print and electronic media. Some of these journalists are familiar with social media – however, most journalists are not using these tools as effectively.
Recently, CIPE support a project by a Pakistani media development NGO Uks Research Center train female journalists on reporting on gender issues. Under the project "Powerful Women, Powerful Nation," Uks arranged to conduct four workshops in the cities of Karachi, Islamabad, Multan, and Peshawar. I was invited to conduct a session of effective use of social media.
These sessions were attended by 100 working journalists. Some senior journalists did not even have email addresses, but I was astonished to see the enthusiasm among younger journalists in learning about Twitter and blogging.
In Karachi and Peshawar, a few journalists, particularly those working for online newspapers, were already using Twitter and some were blogging too, but those working at regional newspapers, TV, and radio were often unaware of the potential of social media.
During the session they were shown how their news and blogs can reach out to a much wider global audience by using social media tools. Participant Mavra Bari from Express Tribune wrote in her piece in the newspaper:
"Before journalists can bring women's issues and triumphs to the media forefront, they need to be equipped with necessary tools for global outreach, which are readily provided through social media."
Similarly Lubna Jerar Naqvi from The News reported that:
"The reaction of the journalists revealed that their interest had not only been piqued and that they would employ the social media to help them grow in the new dimensions of the evolving media."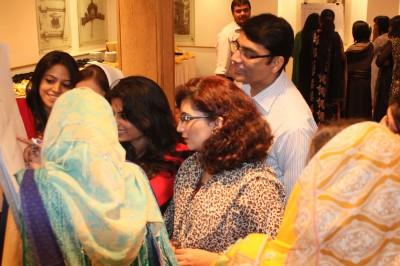 Tasmeen Ahmar, Executive Director of Uks Research Center commented that "Since social media is still not part of journalism curricula in Pakistan, CIPE's contribution in building technical capacity of journalist in this is highly appreciated. I feel that CIPE should conduct such sessions across Pakistan focusing particularly on young journalists until journalism schools realize the importance of social media and make it part of curriculum."
I agree with Tasneem Ahmar that over the last few of years Pakistani online media has been growing at a phenomenal pace. Almost every newspaper now has an online edition. Moreover, TV channels and radio stations are also active on social media. In the absence of formal training for journalists on social media, perhaps catalysts such as CIPE could play s more active role in building the capacity of journalists in Pakistan.