A gloriously illustrated celebration of trailblazing women. Women in Science highlights the contributions of fifty notable women to the STEM fields of science, technology, engineering and mathematics, from both the ancient and modern worlds. The book also contains fascinating infographics and an illustrated scientific glossary.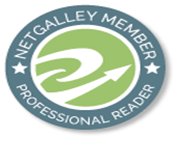 The extraordinary women profiled include well-known figures like the physicist and chemist Marie Curie, as well as lesser-known pioneers such as Katherine Johnson, the African-American mathematician who calculated the trajectory of the Apollo 11 mission to the moon.
Women in Science celebrates the achievements of the intrepid women who have paved the way for the next generation of female engineers, biologists, mathematicians, doctors, astronauts, physicists and beyond ...
***
[Nothing says trouble like women in trousers]
***
(@wrenandrookbook, 9 March 2017, first published 26 July 2016, 128 pages, hardback, #popsugarreadingchallenge 2020, a book about or by a woman in STEM, bought from @AmazonUK)
***
***
This fascinating book was a pleasure to read. This is a gorgeous book, each page bright, colourful and richly illustrated. I spent more time studying the colour and illustrations than reading the text. This is a treat to read. I'd only heard of a few women of the fifty featured here so it was a pleasure to read about so many women who did amazing things and in some cases changed the world, not just for other women but for everyone. Brainy women are cool and sort of sexy.