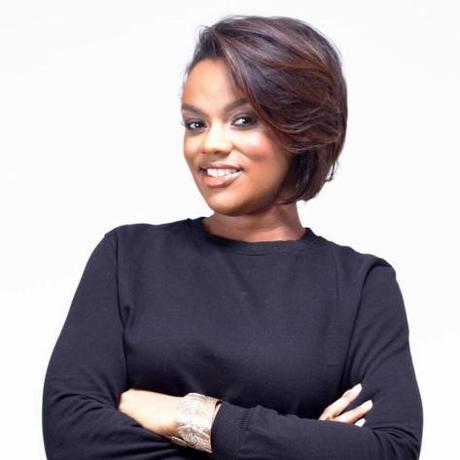 Credit: Andrew Fennell
As I sat to pen "my story," I was at odds with what to say because I'm still writing it. One misconception many can have is that I have "the answers" or I have it all together. Wrong. There are no answers, only what works. And what works changes daily. On some days, I don't know how I'm going to pay my rent. Others, I feel like I'm on top of the world. Why am I telling you this you wonder? Because, as Alex Elle says, "the storm can be just as beautiful as the rainbow, honor them both."
My career path is non-traditional with sprinkles of fail-proof techniques. At 29, I've worked for eleven major recording labels, Alloy Inc., Cornerstone Agency, VEVO, and a few agencies. I started my company as a senior at Baruch College. I've been a full-time employee once. My path allows me to learn and practice at the same time. I have worked in nearly every facet of the music business, while growing IMG Agency and, recently, Minds Behind the Music, Inc. In June 2014, I left RCA Records, where I worked in publicity, to re-focus my energy on IMG Agency and Minds Behind the Music, Inc. Here I am almost two years later. Still here. *raises hand*
No one thing inspired me. I've been part of the arts for as long as I can remember. Music is in my DNA. I'm a writer first. Published at I think eleven, slammed while in high school, I took ballet, drawing classes at the Brooklyn Museum, and to this day my Mom and I love going to see plays. There's something freeing about the ability to create and express oneself. How the arts, particularly music, unite people. I've always been drawn to that. College helped fill in the blanks. I fell in love with marketing and interned at Def Jam, Alloy Media & Marketing, and Capitol Records. Boom – marketing and music. Then, figure it out.
And that's where I still am; figuring it out. There will never be a time when you know for sure. However, you should eventually know your why. What moves you? What creates a fire inside of you? Knowing that about myself, I've become at peace with the journey and became more confident in my ability over time. Being a woman, African American, and in music has been interesting, but not impossible. You deal. You learn. You grow. You move on. You find people who share in your ideas and ideals, you build. The cycle continues.
My friend, an amazing writer, teacher, and public speaker, Jaime Lee Lewis, shared something on Facebook recently – "Know who you are under pressure. Know who you are when you are afraid [very important]." Yes, very important because you'll have to become comfortable making decisions under both of these conditions.
This is my advice to women and young professionals entering the music business. It will be tough, especially in the beginning. You will be pushed and challenged. You won't always have an answer. You'll be put into situations where your character is all you have to carry you through. So know that character. Know her well. Everything else falls into place with time. So be patient with you. Allow you to fail, learn, and grow.
An important resource for women especially is other women. Don't be afraid to reach out and speak out. We've all "been through it." I'm very big on being thorough, as well. Put in the work. That, man or woman, you can't get around. Don't be good, be better. Ask yourself how you can be a resource. What can you bring to the table? Focus on that and proving how your ideas can be viable.  I'm still an avid reader, more for business these days than pleasure. I encourage reading about the industry. Billboard, Rolling Stone, Sonicbids has a great blog, Advertising Age, Entrepreneur, Fast Company, Entertainment Weekly etc. Follow key players in the business on Facebook, Instagram, etc. Stop waiting for permission to work in music. Walk into it.
Filed under: Guest Blogs, Your Stories Tagged: anastasia wright, guest blog, guest writers, img agency, starter stories, women in music, women's history month