The Blair Waldorf character of Gossip Girl actress Leighton Meester has a highly stylish and preppy taste. She is a fine, polished girl who always wants to look her best, whether she stays at home, goes to school, or hangs out with her girl friends. Everyone loves Blair Waldorf fashion – I'm sure you do too. Here are her unique styles on every wear and accessory that you must know if you want to imbibe them:
Tailored Wears 
Since Blair attends a private school, most of her attires are meant to be worn as uniform. In other words, she dons formal collared shirts and matched with ties and skirts. You can look preppy like Blair by donning some buttoned white blouse and a gray checkered skirt. Complete the Blair look by adding some bow headbands and black pair of tights.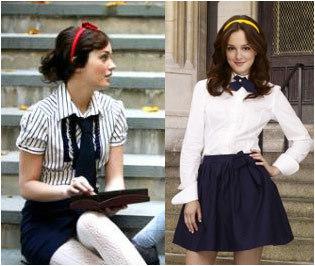 Feminine Details
Blair Waldorf is like any other girl that loves to show off their feminine side. This is why she just loves to add girlie touches such as ruffles, laces, and bows to her everyday getup. You can exude your female side by owning some popular Charlotte Russe girlie additions that Blair would love to have.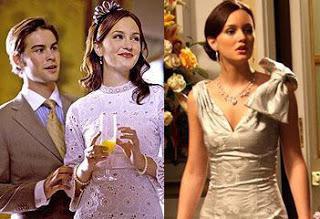 Headbands
Blair Waldorf is famous for her tons of hair accessories, particularly her headbands. She has practically every type of headband that anyone can imagine. The best Blair headband style that you might want to use is wearing a headband over a ponytail or a bud. This look is definitely Blair Waldorf's.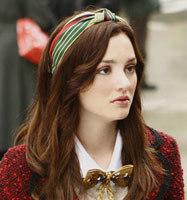 Fashionable Tights
Blair owns numerous tights pieces in her wardrobe that are available in every hue that's imaginable. She has black, blue, and red colored ones, apart from many other bright and neon colors to match her pretty and stylish tops. The best thing about tights is that you can wear them any time of the year. Get some for yourself as they are great wear on summery and cold seasons.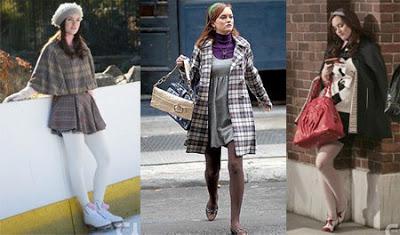 Negligee
Even as Blair goes to bed, she still maintains her stylish look. You will never see her in pajamas, but rather in a high fashion negligee. During the evenings while inside her home, you can see her wearing expensive satin dressing gowns. You can have your own tasteful negligee that's similar from Blair's from Nordstrom, which offers classy and expensive looking negligees.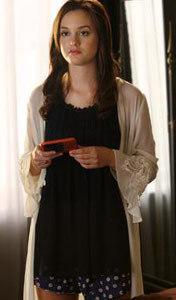 Simply put, if you are a great fan of Blair Waldorf, just take not of these fashion styles and you are sure to channel one of the most popular female idols on TV. Get ready to be the talk of your neighborhood by imbibing and relishing Blair Waldorf fashion. 
Image Source:
Collegefashion