This week's woman of the week can be considered a representative of all that I stand for in starting Girls In Real Life. Jean Kilbourne has been taking on the world of advertising since the 1960's, and her persistence has made people wake up and realize the impact that ads have on our society.
When Kilbourne originally started giving speeches on the connection between advertising and smoking/drug addictions, eating disorders, and violence against women. She was a trailblazer in this regard, noting in one of her most recent speeches that she was one of the only people reporting on the negative effects of advertising at the time.
All of these are ads analyzed in her speech.



Since then, Kilbourne's incredible outlook on advertising has landed her interviews with Time Magazine, 20/20, The Oprah Winfrey Show, and more, and she has been named by the New York Times as one of the three most popular speakers on American campuses. She has been an advisor for the National Eating Disorders Association, the National Council on Alcoholism and Drug Dependence, and the National Sexual Violence Resource Center. She has also changed driven the media conversation by being the original advocate behind teaching media literacy in school, something that has and will help millions of children nationwide to understand the adverse effects of media portrayals.
In order to fully understand what makes Jean Kilbourne such an inspiring woman, watch her latest lecture below, titled "Killing Us Softly 4". I promise you that every minute is worth watching, and I truly believe that as more people hear and think about what she has to say, our advertising and media industries will change drastically.
http://documentarylovers.com/killing-us-softly-4-advertising-women/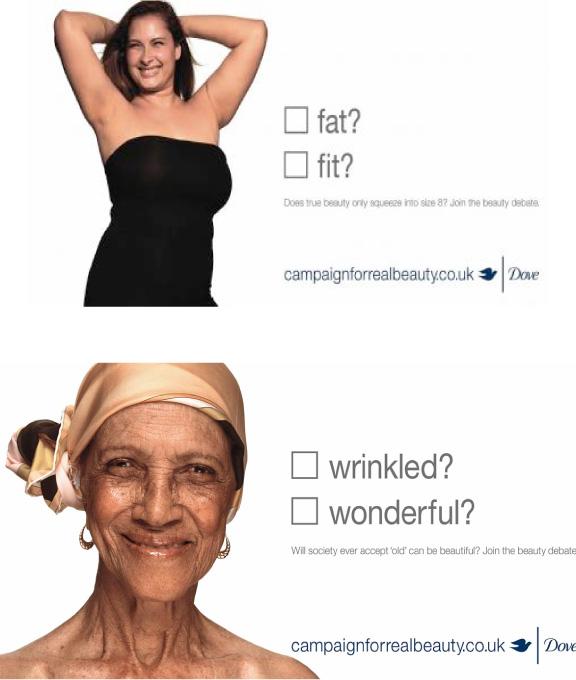 Examples of positive advertising