You WILL accept and comply.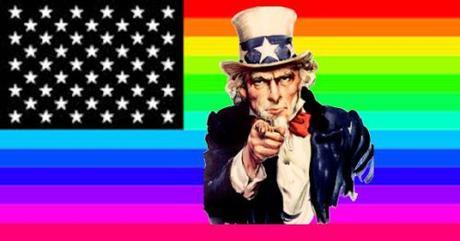 Via DailyWire: On Monday, Lisa Stickles went to a Ross Dress For Less department store in Mesquite, Texas, where she claims management allowed a man, who made no attempt to appear to be a woman, into the women's fitting room.
Stickles explained that upon informing management about hearing a man's voice in the women's fitting room, she was told that the man was "representing himself as a woman today," and that she should wait outside the fitting room if she felt uncomfortable, reports 11 News.
"I was in the dressing room, when we heard a man's voice," said Stickles. The manager "told me that if I felt uncomfortable in the dressing room with him there… I'd have to wait until he's finished.
Upsetting Stickles further, the man who walked out of the fitting room "was in no way dressed as a woman," she said. "He had on jeans, a t-shirt, 5 o'clock shadow, very deep voice. He was a man."
In Stickles' view, it was clear that this man was exploiting the transgender bathroom and fitting room policy put in place by Ross, but when asked to comment, a customer service representative refused to address the legitimate concern, only saying that Ross does not "discriminate against the transgender community" and that "customers may use changing rooms that apply to their gender identity."
"What about me? Or my feelings?" asked Stickles. Short answer: They don't matter.
Many on the Left have laughed at the claim that predators would abuse policies such as designated bathrooms, locker-rooms and fitting rooms based on subjective, self-purported gender "identity" rather than biology (or even what's on your birth certificate, which can be changed post-sex-change surgery).
But you know it will happen. Criminals love to break the rules.
Read the rest of the story here.
DCG