Woman is sitting in kitchen with son, 2, daughter, 21 months, when husband arrives home with lunch after a meeting.
Woman is waiting for childrens' grandfather to arrive to take him home to visit Grammy.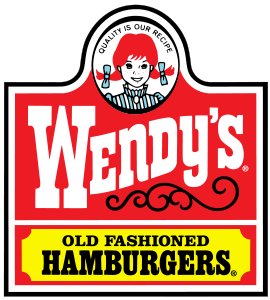 Man wanders off to change, while woman gets up to retrieve her meal. Woman gives toasted bun with cheese on it to son, who has already eaten.
"Mom? What you eatin'? Mom, what's that thing? Cake? You eatin' cake, Mommy?"
"No, honey. It's a burger."
"Burger? You eatin' a burger?"
"Yes, honey. It's a burger."
"I want burger. I have some burger?"
"Papa will be here in a few minutes to pick you up, so you can go to Grammy's. Papa's going to make you some dinner."
"Put burger on this bread," toddler says, smashing index finger into toasted bun with cheese on it.
Woman looks down, cuts her meat, and eats silently.
"Mom, what that taste? What's that taste?" toddler says, pointing to chocolate Frosty.
Women continues chewing silently.
"Mom, what's that taste? What IS it?" toddler presses.
Woman reminds son his grandpa will arrive soon. Child busies himself with his toasted bun and crayons.
Son walks around table to investigate straw, lying on a napkin, that woman was unsuccessful at using in chocolate Frosty, due to some unidentifiable straw defect.
Son picks up straw. Woman has moved on to her small Chili. Has added two packets of hot sauce for insurance.
"What's that taste?" he asks, still inspecting the straw.
"This? Chili. It's really hot. Whew! Not for kids. Just for grownups. So hot! Want to taste it?"
Holds out spoon with chili on it, "It's really hot. Want to try it?"
Child shakes head. "No, it's too hot. Too hot for kids."
Child puts lips to straw, looks down, begins to suck.
Child swallows. Recognition spreads across his face.
"Chocolate! It's chocolate!"
Woman groans.
"I taste it more? Taste it more, Mommy?"
Woman hands child spoonful of chocolate Frosty.
"Mmm. Das yummy," child responds.
Woman feverishly shovels contents of Frosty cup in mouth.
"Taste that more, Mommy? Me taste it? Me taste what's in you cup?"
"Sure, baby. Here you go," woman feeds toddler another spoonful. Then another spoonful. And one more spoonful.
Meal is gone.
Child vacates with his grandfather.
Woman sighs. Finds Dove Promises in cabinet.