New to little Indiana? Subscribe for free to my RSS feed. Thanks for stopping by!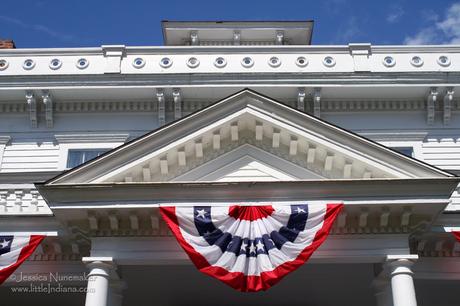 Wolcott House in Wolcott, Indiana
Wolcott, Indiana
But, like I've always said, every small Indiana town has something! Sometimes the smallest of towns hold the best of surprises!
Wolcott, Indiana Wolcott House
In Wolcott, The Wolcott House is definitely that special something.
Building began in 1859, though not completed until after the Civil War (during which he briefly served), The Wolcott House is the gloriously preserved residence of the founder of the town, Anson Wolcott.
Mr. Wolcott was once a lawyer, even appearing in front of the Supreme Court of both New York and the US.
But, the allure of Indiana land (and the potential big profits to be had) pulled him. He bought up 2,000 acres, and by 1861, he had plotted out the town of Wolcott and arranged for a railroad station.
Anson Wolcott Residence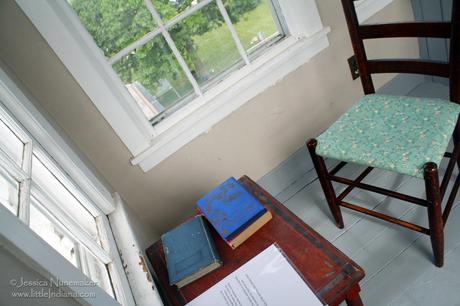 Wolcott House Observatory in Wolcott, Indiana
Today, you can tour The Wolcott House. There are many interesting items to check out in the rooms, though I find the house itself to be fascinating.
I've toured a lot of homes–hey, my own home is 110 years old–but The Wolcott House has a few unusual characteristics. For starters, you can't miss the curved walls in Anson's bedroom.
This is a man who loved his fireplaces–there are eight of them!
For another? There's an observatory on the top level!
Take the narrow staircase up, up, and up and you'll reach the very top. With room for only the smallest of desks and a chair, it would make the most incredible place to write or read.
Wolcott House Legacy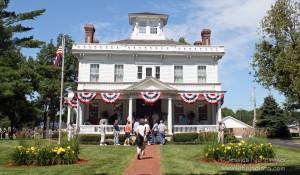 Wolcott House in Wolcott, Indiana
It's remarkable that the grandson of Anson Wolcott left this home to the town.
In an age when many seem to lack the foresight of preservation, Wolcott has had this gem in their personal possession and has been actively restoring the home since 1974.
It's a lovely Indiana attraction and something you should definitely make it a point to see. When you go, just don't forget to tell 'em that little Indiana sent you! As always, please call before you head out!
Find The Wolcott House and other pictures in Indiana on my Flickr photostream.
The Wolcott House
403 North 4th Street
Wolcott, Indiana 47995
219.279.2951

View Larger Map
little Indiana: Where to Stay, Play, and Eat in Small Towns in Indiana. Discovering Indiana's best small towns! Now get little Indiana on your Kindle.
Targeted. Relevant. Affordable! little Indiana Advertising