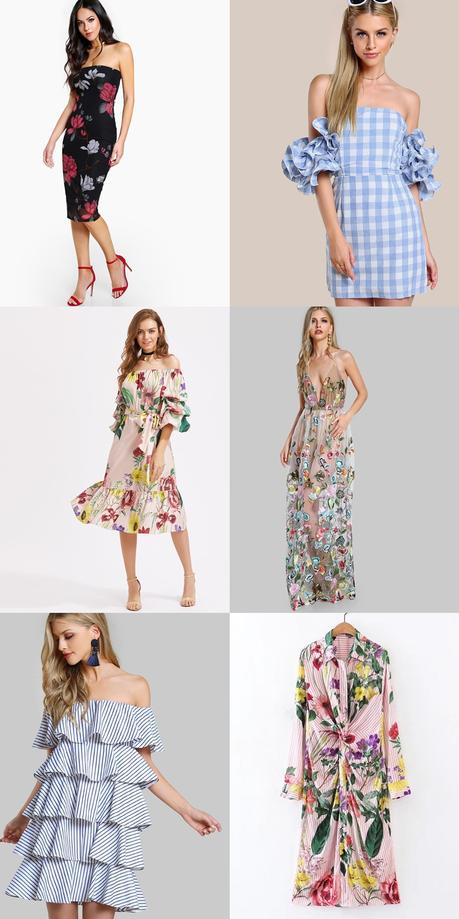 Floral Print Bandeau Dress
Layered Lettuce Hem Ruffle Sleeve Gingham Dress
Bardot Tiered Lantern Sleeve Flounce Hem Self-tie Dress
A woman is an embodiment of nuances in psyche, and clothes sometimes help to express the varied aspects of her. When we feel our nurturing side out, our cattiness, our sweet girlishness, our industrialist, our vixen vibe, our pettiness.....all our virtues and vices, we choose clothes that let us express the dominant aspect on a given day. Hello, when there's a cat-fight about to go down, you know what jeans you will pull out of your wardrobe, as is what playful print when you're attending to a class of toddlers, or the demure dress that's appropriate for prayers, for instance. So, when you hear the word 'women fashion' it's not just about the clothes a woman puts on her body, it's about who she wants to be on a given day. You'll find that a woman could wear one simple skater dress a number of times, but on a particular day somehow the dress seems off and unpleasant for no other reason than because it just does not seem right for her mood or day goals. And then, a dress could sit in the closet for a long time and suddenly seem right on a given day. 
So, who are you today? How do you feel today? Plans for today, tonight or the weekend? 
Shop dresses for the woman you are or plan to be this weekend.  
Double Strap Embroidered Mesh Overlay Bodysuit Dress
Off-Shoulder-Layered-Pinstripe-Dress
Knot-Detail-Flower-Print-Shirt-Dress