We barely scratched the surface but still enjoyed our sampling of sprawling, bustling, glitsy Moscow in wintertime.
First step, learning to navigate the extensive metro system. The tricky part: it's all in Cyrillic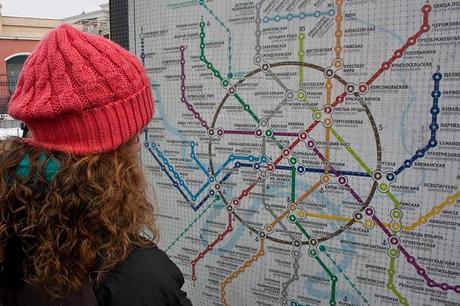 We could have passed the entire day inside the gorgeous metro system. Each stop has a theme, with elaborate details and moody chandelier lighting. It feels like a haunted underground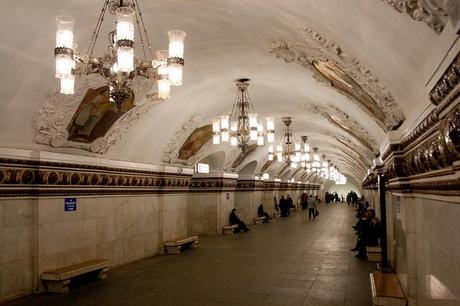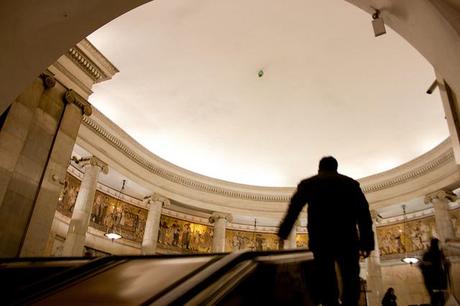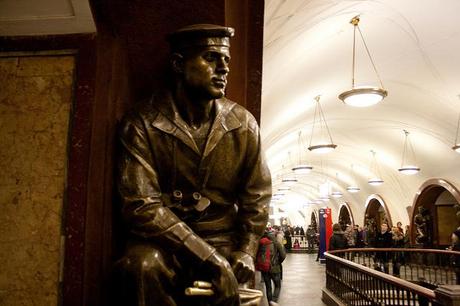 Entering the famed Red Square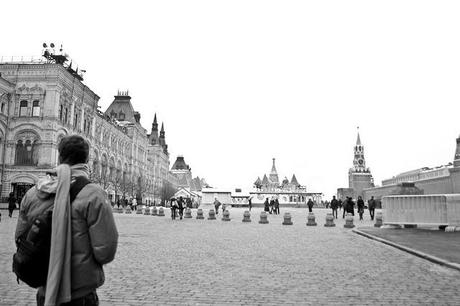 The Kremlin wall in the Red Square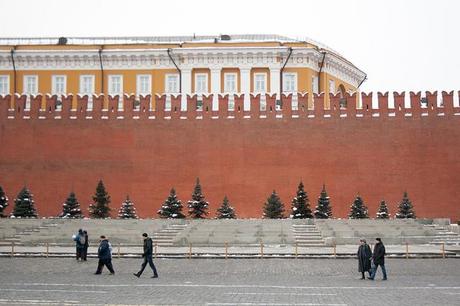 Colorful Saint Basil's cathedral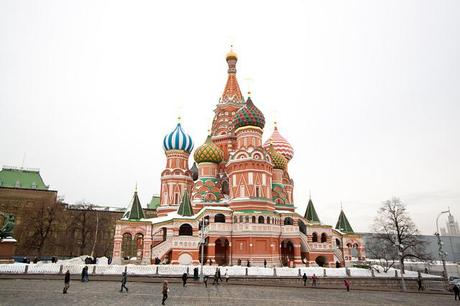 We stumbled into a sweetness overload, the annual honey festival featuring whipped honey from the Russian countryside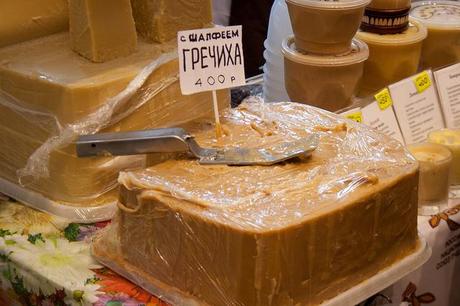 Of course, we indulged in a purchase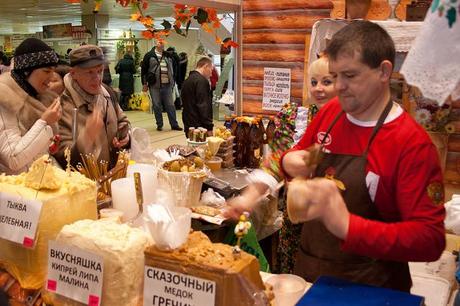 Colorful veggies decorate the parking lot of the Dorogomilovsky Market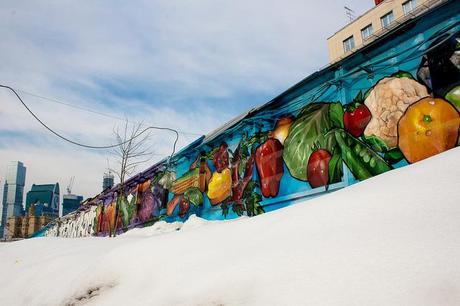 Delicious stuffed pastries, a roll of the dice with what you get inside since we couldn't read the signs or communicate. One, lamb. The other, pumpkin. Both, delicious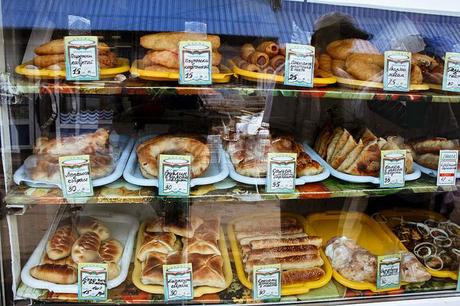 Mmm pickled goods, I am in heaven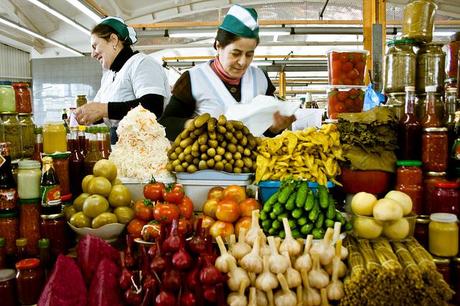 Farmers cheese stall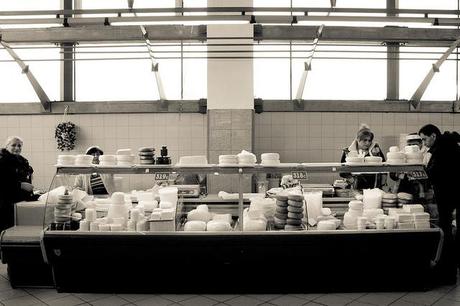 Wintery scene over the city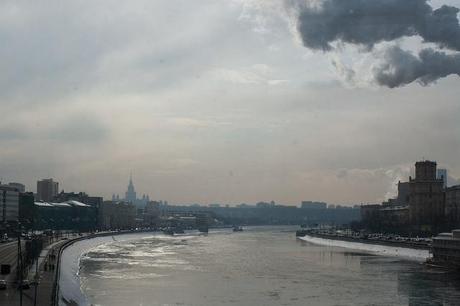 Keeping the lampposts warm in Gorsky Park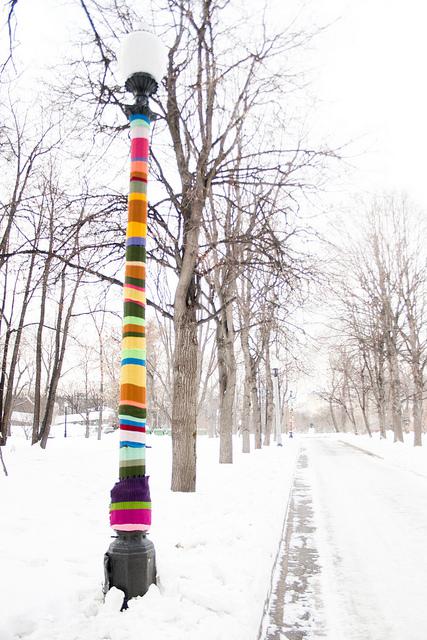 The Russians really do wear fur coats and hats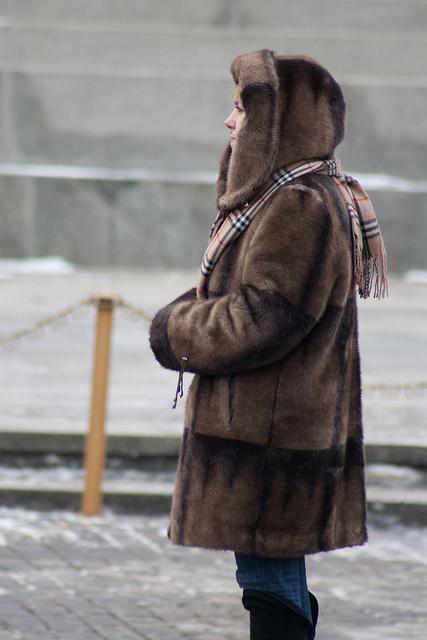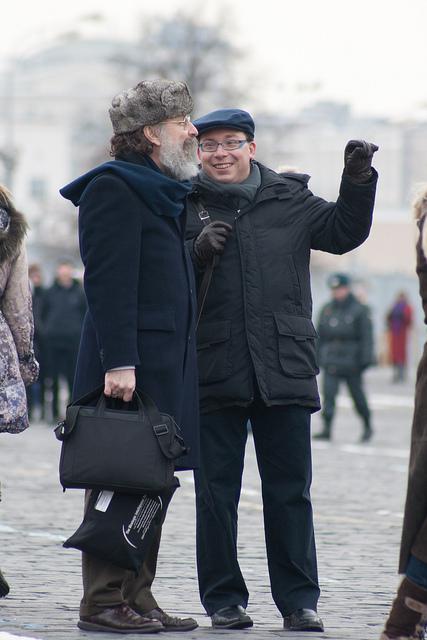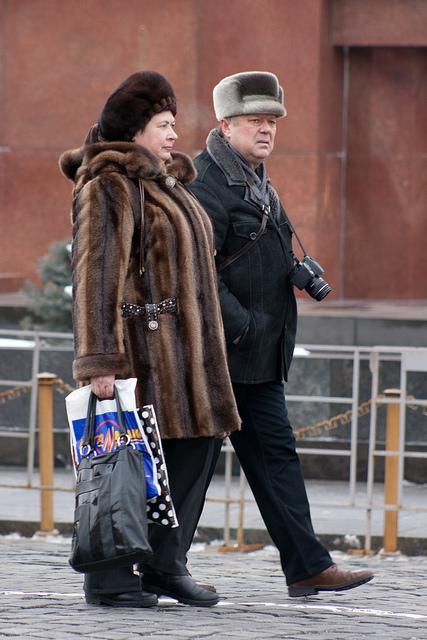 Wintery bridal photo shoot in Gorsky Park (note white boots and the Starbucks)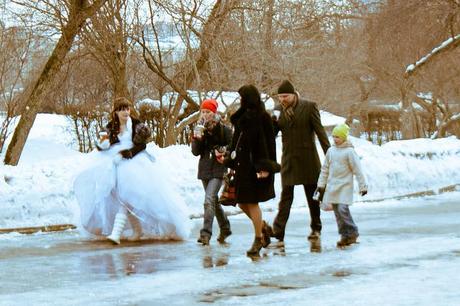 Trying (and not succeeding) to look bad-ass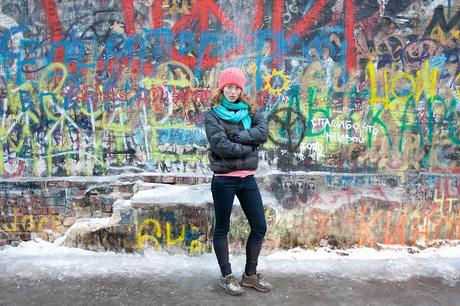 Check out those icicles!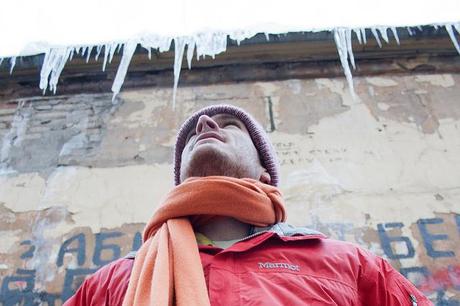 En route to Paris, we traded in our varied currency collection, which included Mexican pesos, New Zealand dollars, and Thai bhat. Armed with Euros, we were prepared to snatch up the first baguette we come across!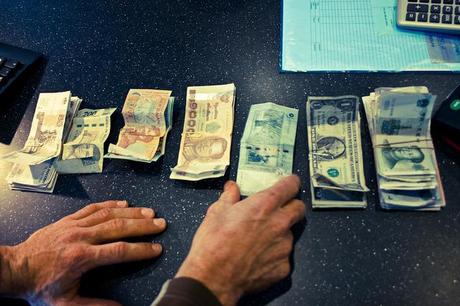 Ah, layovers: pensive airplane shots during our stopover in the (very swank) Copenhagen airport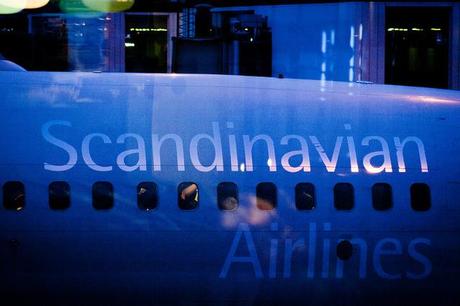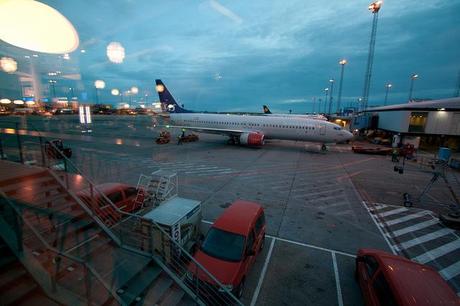 Filed under: russia Tagged: airplane, currency exchange, graffiti, honey festival, kremlin, moscow, red square, russia