I have been a little remiss on telling you all about my latest design in Needlepoint Now magazine, Winter Waterfall.  It is the latest in my series of cuff bracelets and this one has a distinctively frosty winter feel.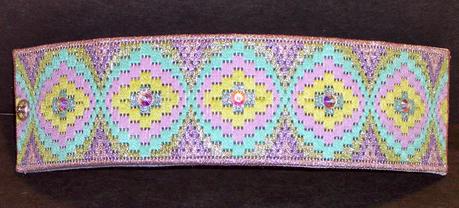 It utilizes one of my all time favorite techniques, Bargello!  So fun and so quick to stitch and of course, it sparkles too!  Lots of FyreWerks metallics and I added a touch of Swarovski crystal bling as well.  Here is a detail photo of the design while it was still under construction: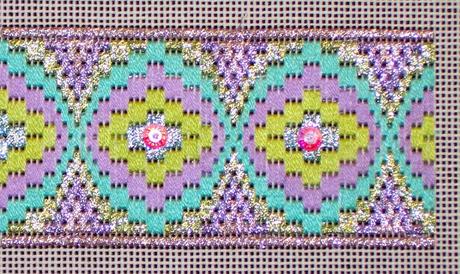 Hope you may find this helpful if you are stitching the design, although I doubt you'll need it as it is so easy to do!
Here's a look at it in the magazine, with the wonderful styling you expect from Needlepoint Now: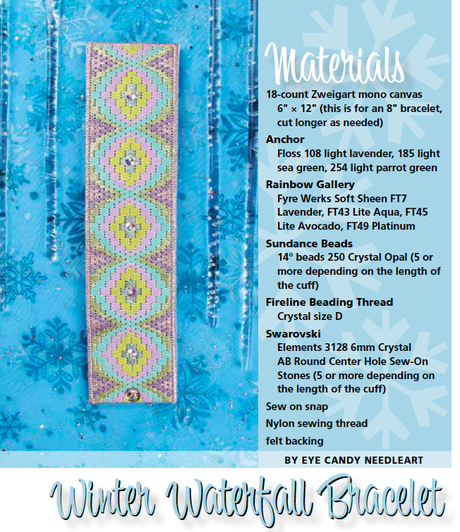 Hope you will enjoy stitching this, and as always, if you have questions please contact me here at the blog.  Happy Stitching!