New Book Released!
I've been BUSY!
Kilty Mind (Kilty Series #3) is out — It's $3.99 at the moment but I'll be offering a 99c sale on it the second week of October, so I'll let you know when that happens. If you can't wait, you can grab it now! And as always, if you like it, I really appreciate any reviews!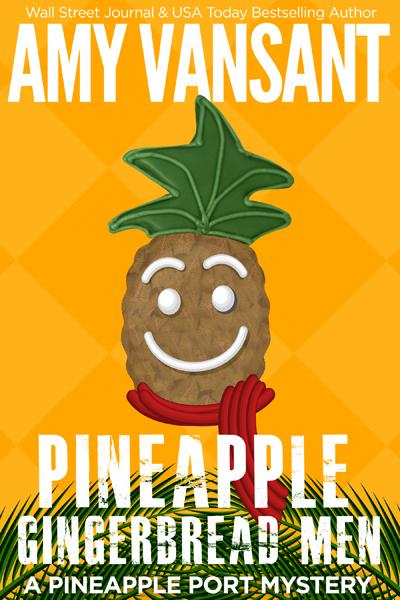 Pineapple Gingerbread Men (Pineapple #7) will be on pre-order VERY SOON, and  available at the promotional price of .99c. I'll let you know…
Here's a sneak peak of the cover!
Winner of the "Name Seamus' Bar" Contest
And, I owe you a winner for the "Name Seamus' Bar" contest…  Here are the winners of the Pineapple Gingerbread Men ebooks (mostly random, some because they caught my eye):
Kitty Garley – The Screaming Banshee
Barbara – Dented Mug
Shannon Bell – The Lazy Leprechaun
James – Congo (because that name came with a crazy story I can't even begin to retell here…)
Rose  – anann súile = Tipsy Pineapple
Joy S – Dingle (which is apparently a bar/bike shop in Ireland!)
Chris –  Kelsey Rose (because she said she'd wanted to name her daughter that and her husband said it sounded like an Irish pub, which cracked me up!)
BJ – The Quiet Man (one of my favorite movies!)
Donald Vitz – Blue Haired Shamrock
Ann Niessen – Sound as a Pound
And the winner of the signed paperback:
Mary Crompton – The Bonnie Lass
Because I'd decided to name the bar The Anne Bonny after the lead character in my Angeli series (and an Irish pirate!) and this was the closest to guessing it!
As soon as the book is released, I'll be sending it along!
---
GIVEAWAYS
Win 20+ Women's Fiction eBooks &
Gain Access to Deals & Steals on More!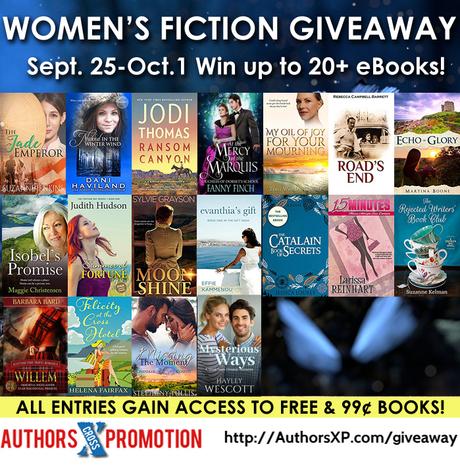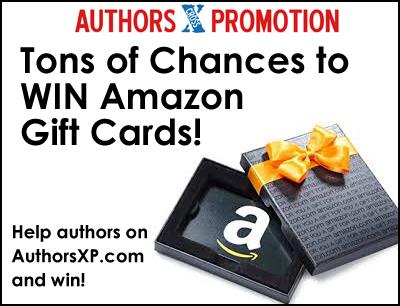 ---
A Pulitzer Prize winning publisherA celebrity newscaster wifeSomeone hated one of them enough to commit
murder
Love, revenge or greed?
Fifth in bestselling Midwest Cozy Mystery series
---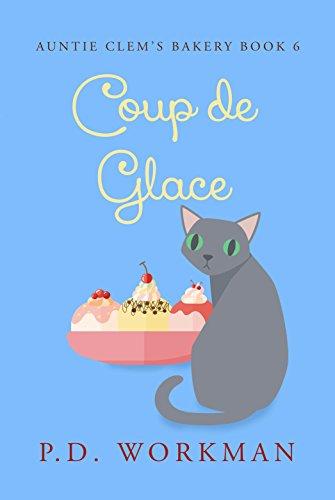 Start Date: 08-24-2018End Date: 09-30-2018
Coup de Glace (Auntie Clem's Bakery Book 6)
By P.D. Workman
Usual Price: 4.99 Sale: New Release
The trouble with solving murders in a little town like Bald Eagle Falls is that everybody knows about it, and then they expect you to solve their cases too. When Bella brings a new—or rather a cold—case to Erin, she protests that she is not a detective. But Bella really needs her; how could an old woman just have gone missing without anyone following up on it? How could they just accept Ezekiel's assertion that his wife was fine and she was just off visiting. Meanwhile, a blast from Erin's own past—a foster sister Erin would rather not see again—shows up, bringing with her another set of complications.
Amazon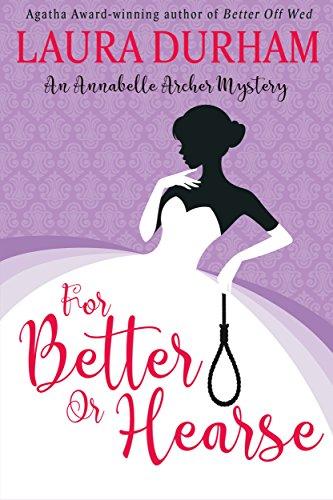 Start Date: 09-23-2018End Date: 09-30-2018
For Better Or Hearse (Annabelle Archer Wedding Planner Mystery Book 2)
By Laura Durham
Usual Price: 4.99 Sale: .99
In a world where ice sculptures turn deadly, it's up to one wedding planner to keep D.C.'s best chefs alive…If there is one thing Annabelle Archer can't stand, it's a diva chef. When one such prima donna rubs her the wrong way, she's not completely surprised to find him impaled on his own ice sculpture… After the hotel's catering director begs the planner to clear her name, Annabelle seeks out the culinary criminal. Can Annabelle solve the mystery before she becomes the main course for a murderer?
Amazon |
Kobo Link
|
BN
|
Google
|Apple iBooks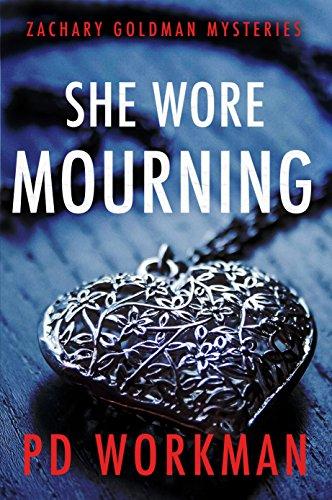 Start Date: 08-21-2018End Date: 09-30-2018
She Wore Mourning (Zachary Goldman Mysteries Book 1)
By P.D. Workman
Usual Price: 4.99 Sale: .99
A dead child.A mother deep in mourning.Private Investigator Zachary Goldman's life isn't all roses, but he tries to put his own shattered life behind him to investigate the death of five-year-old Declan Bond. Declan's death has been ruled an accident, but his grandmother thinks there is more to it. She fears Declan's mother will not be able to find peace until Zachary can give them an answer once and for all. But as Zachary digs into the circumstances surrounding Declan's death, he finds that all is not as it seems, and somebody doesn't want him to find the truth.
Amazon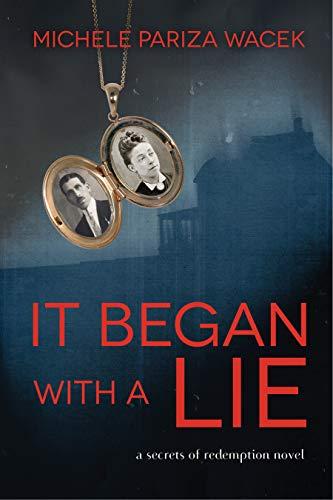 Start Date: 09-10-2018End Date: 09-30-2018
It Began With a Lie (Secrets of Redemption Book 1)
By Michele PW (Pariza Wacek)
Usual Price: 3.99 Sale: New Release
A fresh start. That was what Becca hoped the move from New York to—Redemption, Wisconsin would be for her troubled family. A way to get her crumbling marriage back on track, and to bond with her difficult—16-year-old stepdaughter.But instead of a new beginning, Becca is thrust into a mysterious past she barely remembers. A past that includes the complications of interacting with her old teenage crush, Daniel, as well as living in her aunt's old house (what the locals call 'The Witch House.')But is the house really haunted? Or is there something far more sinister out to destroy them?
Amazon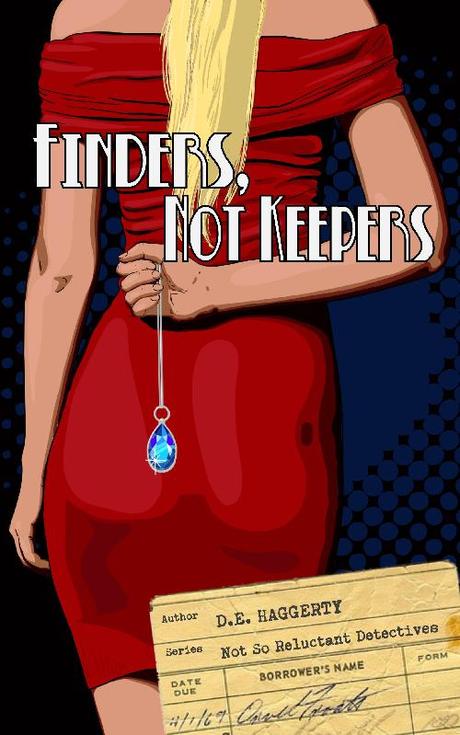 Start Date: 07-20-2018End Date: 10-01-2018
Finders, Not Keepers
By Dena Haggerty
Usual Price: New Release Sale: .99
What do you do with a diamond no one wants? You can't keep it. Or can you? Join Terri on her quest to find a home for the diamond, which may result in the unveiling of a murderer – if she survives long enough.
Amazon |
Kobo Link
|
BN
|Apple iBooks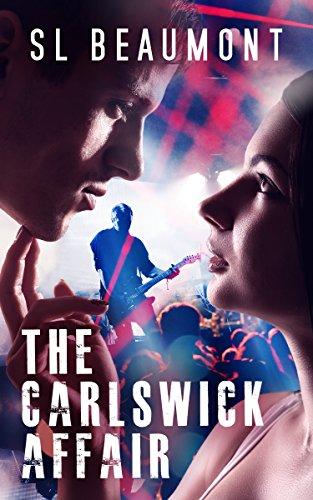 Start Date: 09-26-2018End Date: 09-30-2018
The Carlswick Affair (The Carlswick Mysteries Book 1)
By SL Beaumont
Usual Price: 3.99 Sale: FREE
Stephanie investigates her aunt's death and finds a looted Nazi painting in the home of indie rocker James. As she gathers proof of a crime she discovers that someone doesn't want the secrets of the past uncovered and they may kill to stop her.
Amazon|
Website