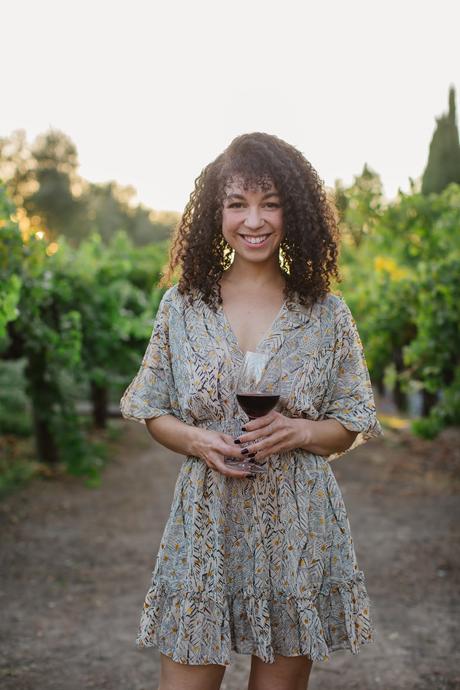 I recently returned from the most amazing Wine Country Wellness Retreat, hosted by Ferrari-Carano Vineyards and Winery, and the Vintners Resort. If you ever have the opportunity to visit either of these locations, definitely place them at the top of your list! No trip to the Wine Country of Sonoma County would be complete without them.
Vintners Resort is the only AAA Four Diamond resort in Santa Rosa, and Wine Country luxury at its finest. Located in the heart of Sonoma County, the resort has two restaurants, a world class spa and event center. In 2018 Vintners Resort completed its addition of 34 new Vineyard View rooms and suites, and the brand new 5,000 square foot, state of the art Vi La Vita Spa. The resort is stunning all year round: with water fountains dotted throughout the property, vineyard views, and climbing ivy on the buildings, you immediately feel removed from the busy world.
The two Restaurants on the property - the River Vine Cafe and the famous John Ash & Co. are among my favorite in Sonoma County. The River Vine Cafe is bright and airy in ambiance, with large windows inside, and beautiful outdoor seating. I will often come here with friends for brunch, and order their lemon ricotta pancakes, avocado toast (topped with flaked sea salt and pickled onions), and beignets (the egg benedict also deserves a mention!).
John Ash & Co. is among the culinary pillars of Sonoma County. It was the first restaurant in the area to introduce the concept of cooking with seasonal and locally grown produce, and pairing the exceptional recipes with wines from the local region.The concept seems traditional now, but it was groundbreaking at the time! The restaurant has a rustic elegance that is also beautifully romantic. An extensive wine list ensures that you'll never run out of opportunities for the perfect pairing. As a vegetarian, I am always confident in my choice of dining here, because I know I am in good hands with Executive Chef Tom and his staff. I am humbled at how they are able to adhere to my food allergies, and time and time again I am blown away by each delicious meal I have!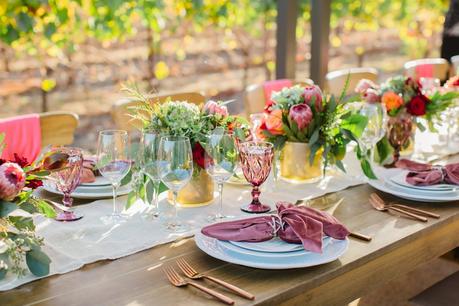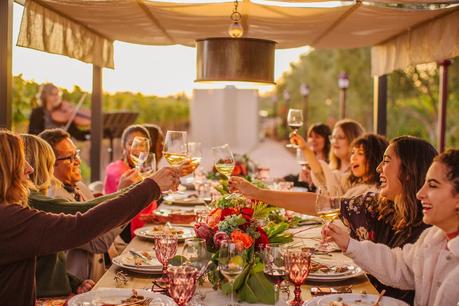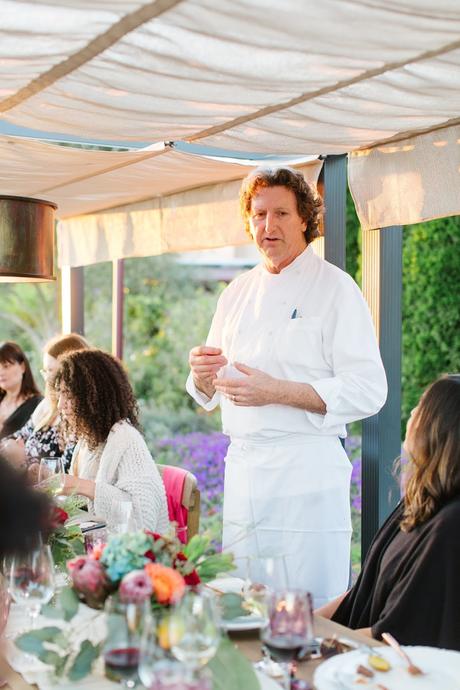 Ferrari-Carano Vineyards and Winery Estate is located in Dry Creek Valley, near the town of Healdsburg. With 19 (!) vineyards across four appellations, and over 1,400 acres of grape growing, Ferrari-Carano has winemaking locations: one concentrated on red wines, and the other concentrated on white wines. How cool is that??
The Ferrari-Carano Estate offers several wine tasting experiences: options include their luxurious wine, chocolate, and cheese tasting, or wine tasting with a view while out on their Italian Villa-style terrace. While there, I highly recommend tasting their Trésor red, featured in their Wine, Cheese and Chocolate tasting; as it is one of my top favorite wines (flavor notes include blackberry jam, cassis, cedar, anise, blueberry, spiced rum, coffee, and caramel). The Dry Sangiovese Rosé also incredible.
When visiting, be sure to set aside time to wander the impeccably manicured property: there are five acres of gardens, thousands of tree and shrub species (including a cork tree!), walking paths, and streams and ponds to explore. In the late winter/early spring, the property also boasts of more than 10,000 tulips!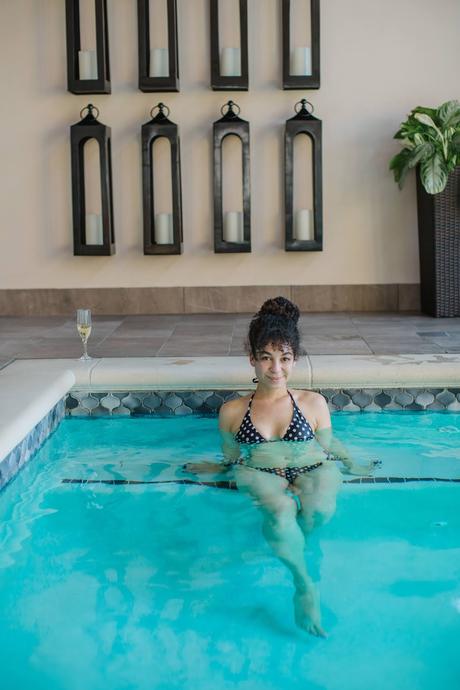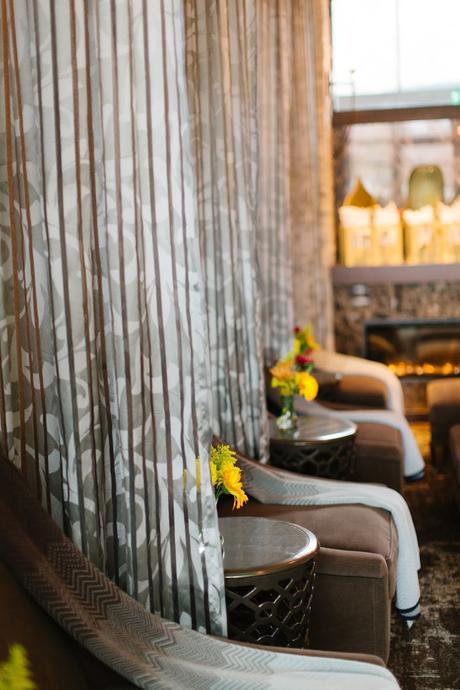 During the Wellness Retreat, I, and several other ladies were able to experience the best that both the Vintners Resort and Ferrari-Carano Vineyard and Winery had to offer! Each of us were treated to catered fine dining, with Executive Chef Tom working with us on our dietary restrictions. A big thank you to him, as I do have quite a number of food allergies, and not once did I feel left out, or overlooked! Our lunches and dinners were perfectly paired with Ferrari-Carano wines, and at dinner we had a different pairing for each course.
For our stay, we each housed in the newly renovated, two-year, $17 million expansion Vineyard View suites. The rooms are pure luxury: with stunning views of the vineyards, they also boast of large spacious bathrooms complete double headed showers, a remote-controlled fireplace, plush pillows, and the softest bed linens. The rooms are also energy efficient, and require a room key to turn on the lights! The nightly turn-down service was something that I looked forward to: each night there was a different gourmet cookie!
For our spa day, we began with an awakening yoga routine lead by @WineCountryYogi, who had the most calm, and soothing voice. Next up was our tour of the new Vi La Vita Spa, before our customized treatments. One of my favorite features of Vi La Vita is the indoor Caldarium with a heated soaking pool; the indoor area is heated as well, so while you are relaxing in the water, your upper body won't get cold! I highly recommend taking a nice pre-soak in the soaking pool before your spa treatment. After my 50-minute deep tissue massage, I was so relaxed that I could have easily taken a nap immediately after - except that I was already anticipating a delicious lunch, which included a refreshing lavender lemonade!
For me the most impressive thing about the Vintners Resort is their innate attention to detail; I believe that their passion for making sure each guest feels welcomed and attended to is what makes each experience here so incredible. From the fine dining experiences created by the Executive and Sous Chefs, the farm-to-table dining, the expert wine pairings, the friendly staff, to the experienced massage therapists, any experience that you have with them is going to be fond and memorable.
A humble thank you to Vintners Resort and Ferrari-Carano for hosting me! This was an experience I am feel so blessed to have been a part of!
To book your stay with Vintners Resort, use the discount code "RELAX" for 20% off your stay!
Images: Stephanie Hopkins Photography