By the time we got to woodstock
We were half a million strong
And everywhere there was song and celebration – Joni Mitchell
Capitalists have their own Woodstock and it's Berkshire Hathaway's Annual Meeting, which takes place on Saturday, May 5th in beautiful downtown Omaha, Nebraska.
It's a fun and festive weekend where you can meet investors from all over the World and, of course, hear from the Oracle himself as he makes his annual address and pops up like Waldo all over town throughout the weekend.
One of the best things about attending the Berkshire meeting is the chance to speak to the heads of Bershire's various divisions, who often man booths around the pavilions – it's rare access to top-notch CEO's, all under one roof.  I love the opportunity to talk to serious investors from all over the World – at $118,294 per share – owners of Bershire A stock are still a fairly exclusive club!  
You will have to make your own travel arrangements but we do have 2 passes to the event to give away if you are able to attend so we're going to make a very simple referral contest between now (Tuesday Morning) and the close of the markets on Thursday, the 26th of April.  All you have to do to be entered is to refer a friend to a free trial of the PSW Report – using your Member Link and the referral box in the top left of your account page.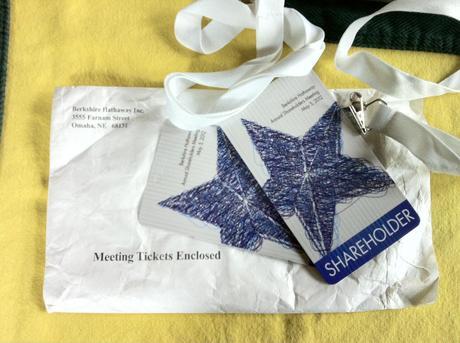 As you know, we don't spam or send junk mail – we just send those morning and evening Emails with our headlines and the trial Membership gives your friends access to the articles.  We have the typical contest disclaimers – many will enter, one will win – each referral will count as one entry and you can enter as many times as you like – we will randomly select one person from all who make a referral between now, Tuesday at 8am and this Thursday at 4pm.  
We'll announce the winner on Friday Morning – best of luck to all and thanks to Pstas, who donated the passes to be used in the contest.  If…